This wedding collection is perfect for a modern bride who's *tired* of tradition
Whether you're currently shopping for your wedding ensemble or you're just obsessed with all things wedding, there's a new bridal collection on the market that's going to turn your world upside down.
From the creative minds of Viktor Horsting and Rolf Snoeren — the duo between couture fashion house Viktor&Rolf (and makers of Ariana Grande's signature scent) — comes Viktor&Rolf Mariage (that's French for "wedding"). It's a collection that's so well-crafted, so thoughtful, and so utterly high-fashion that we can't help but, well, swoon.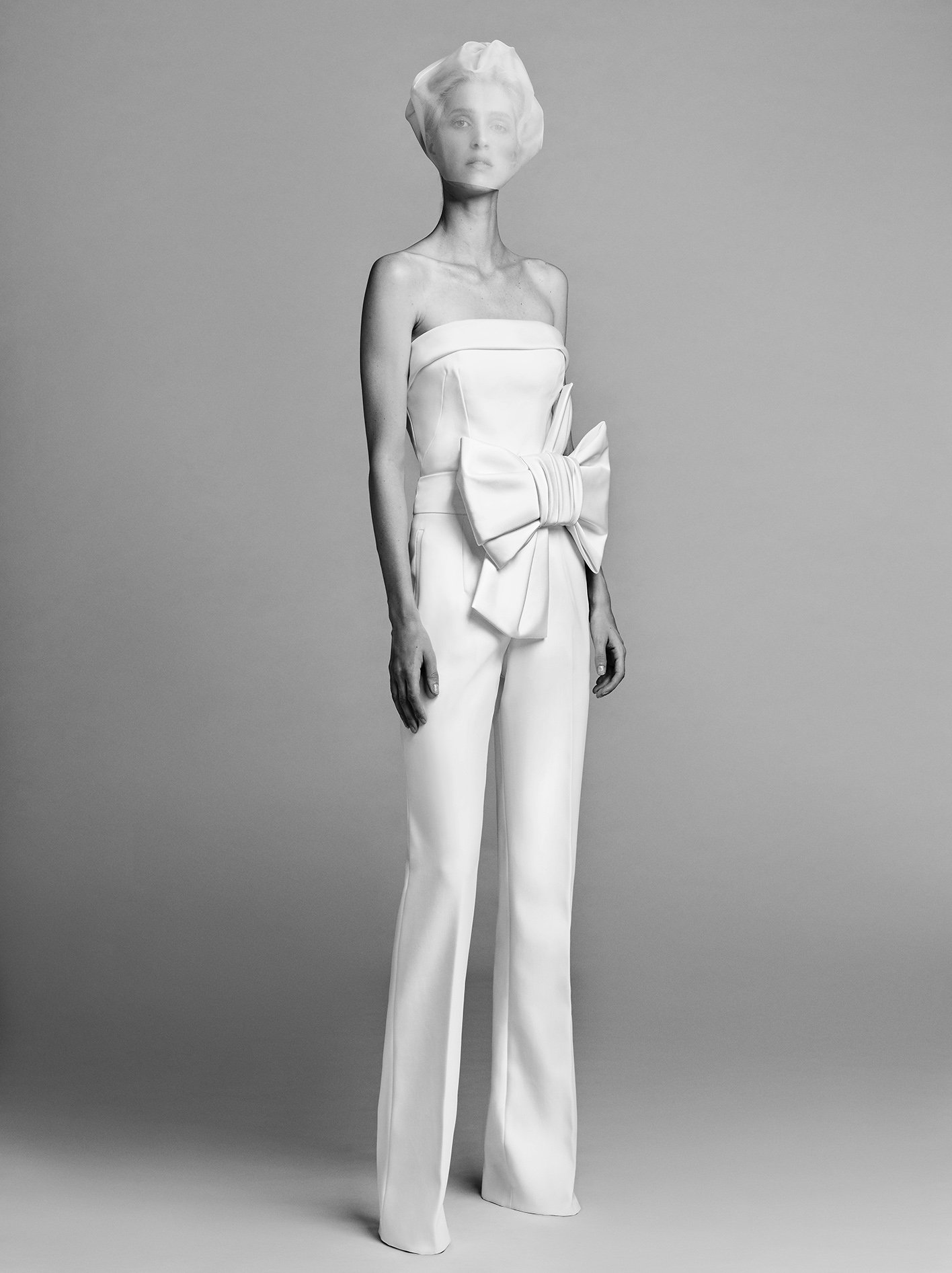 Honestly, we're so into this collection we feel almost like we just met the person we're going to marry. It's that good.
While the designers have done custom wedding gowns for years and collaborated in 2006 on a bridal collection with H&M, this is their first full bridal line (they released a capsule collection of six looks in 2014).
In a press release, the designers said,
"We have always been fascinated by wedding dresses. A wedding dress is like a story, a small universe in its own right. It is an icon of one of life's most precious moments. Each dress in this collection has an individual, autonomous character. Our love for wedding dresses is evident considering the many times we have designed them throughout the years."
It was definitely worth the wait. The collection, made with support from longtime bridal designer Justin Alexander, is filled with the exciting, unusual details we've come to expect from this fashion house — unique silhouettes, sculptural details, and asymmetry for days — and it's the perfect alternative to the ball gowns and strapless necklines that dominate bridals salons today.
Ready to see more from the 29 dress collection? Browse some of our favorite looks below, then click here to find out where you can try them on.
"Open Graphic Column"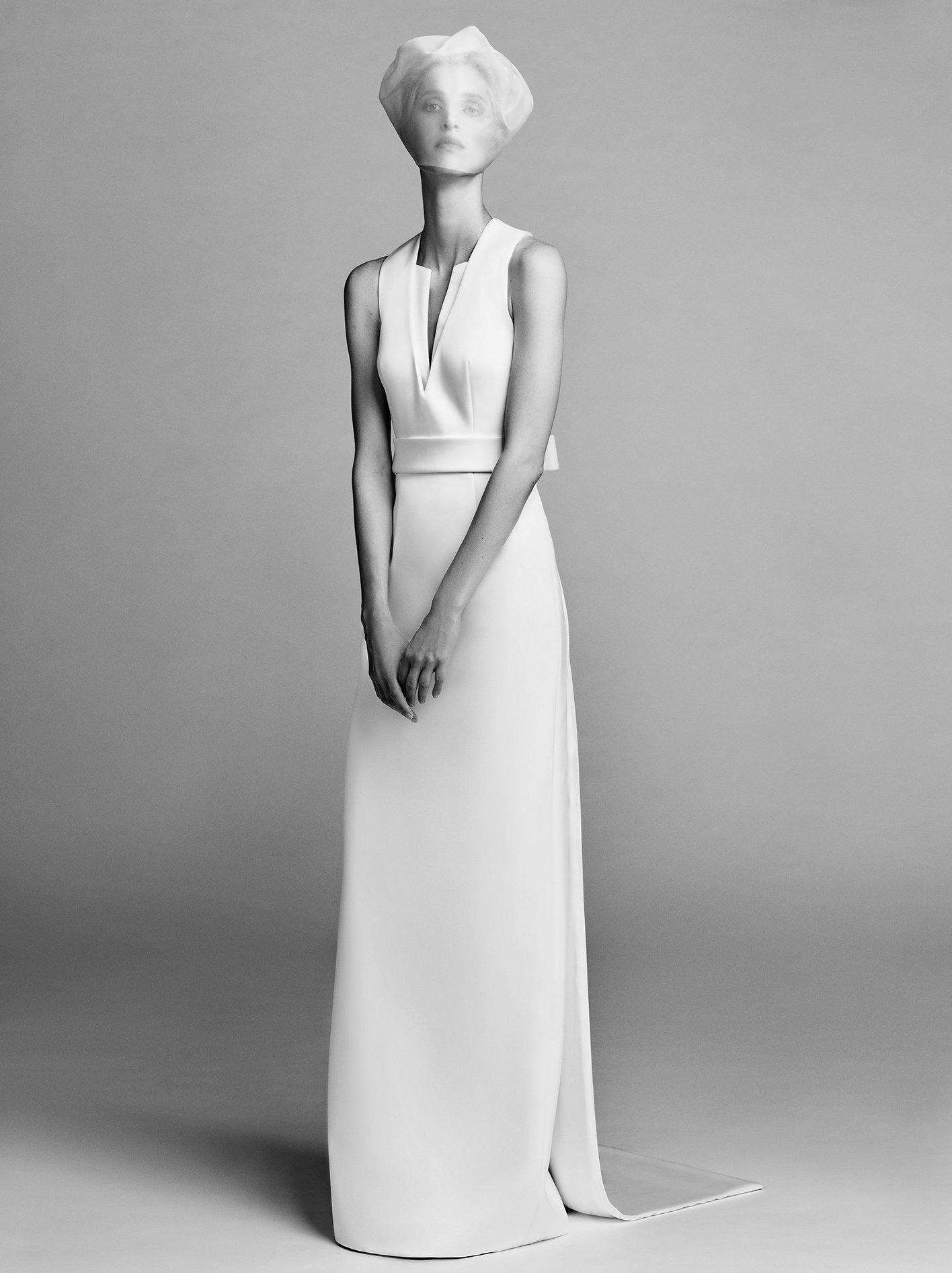 "Flowerbomb Dress"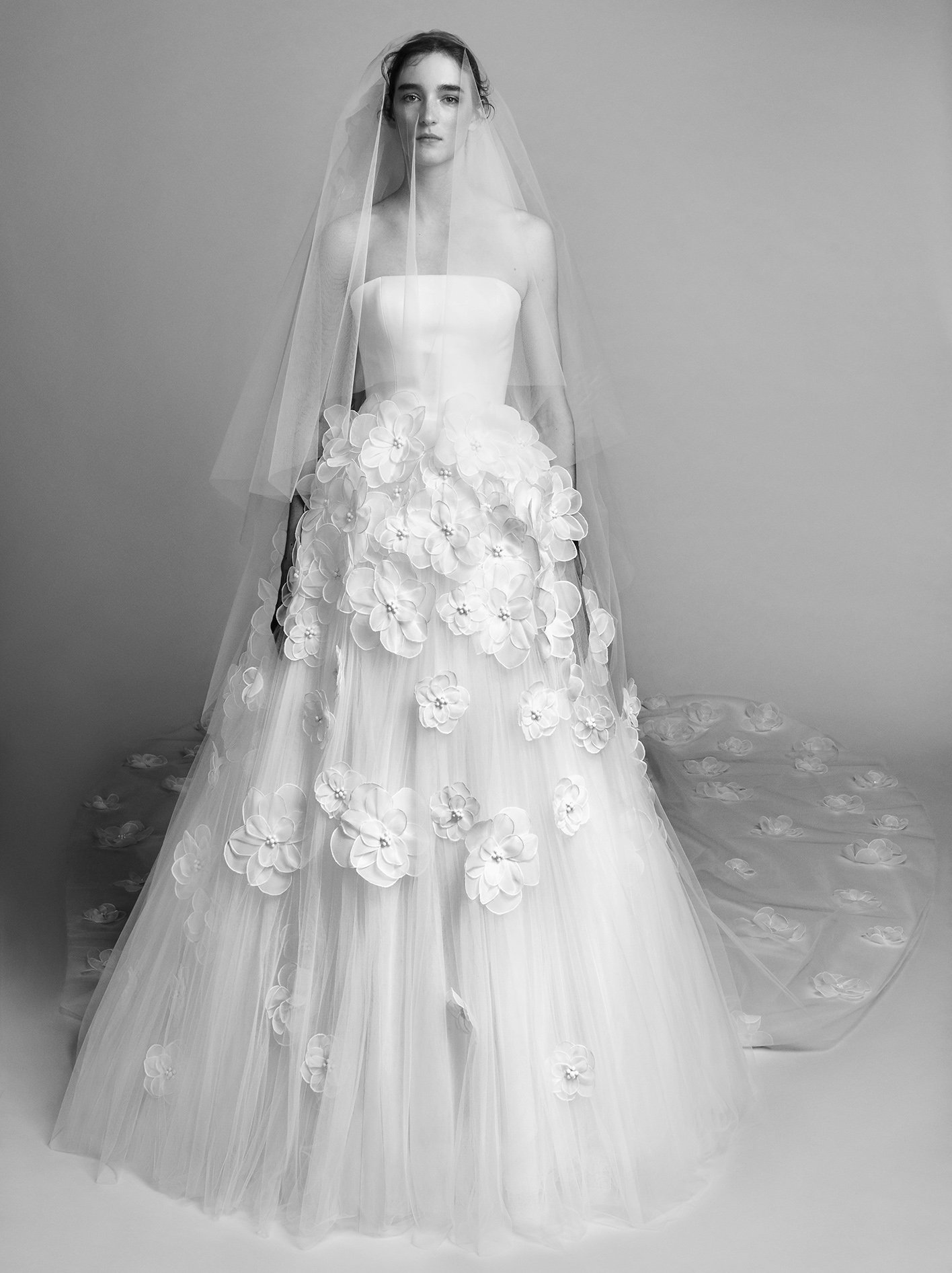 "Asymmetric Ball Gown"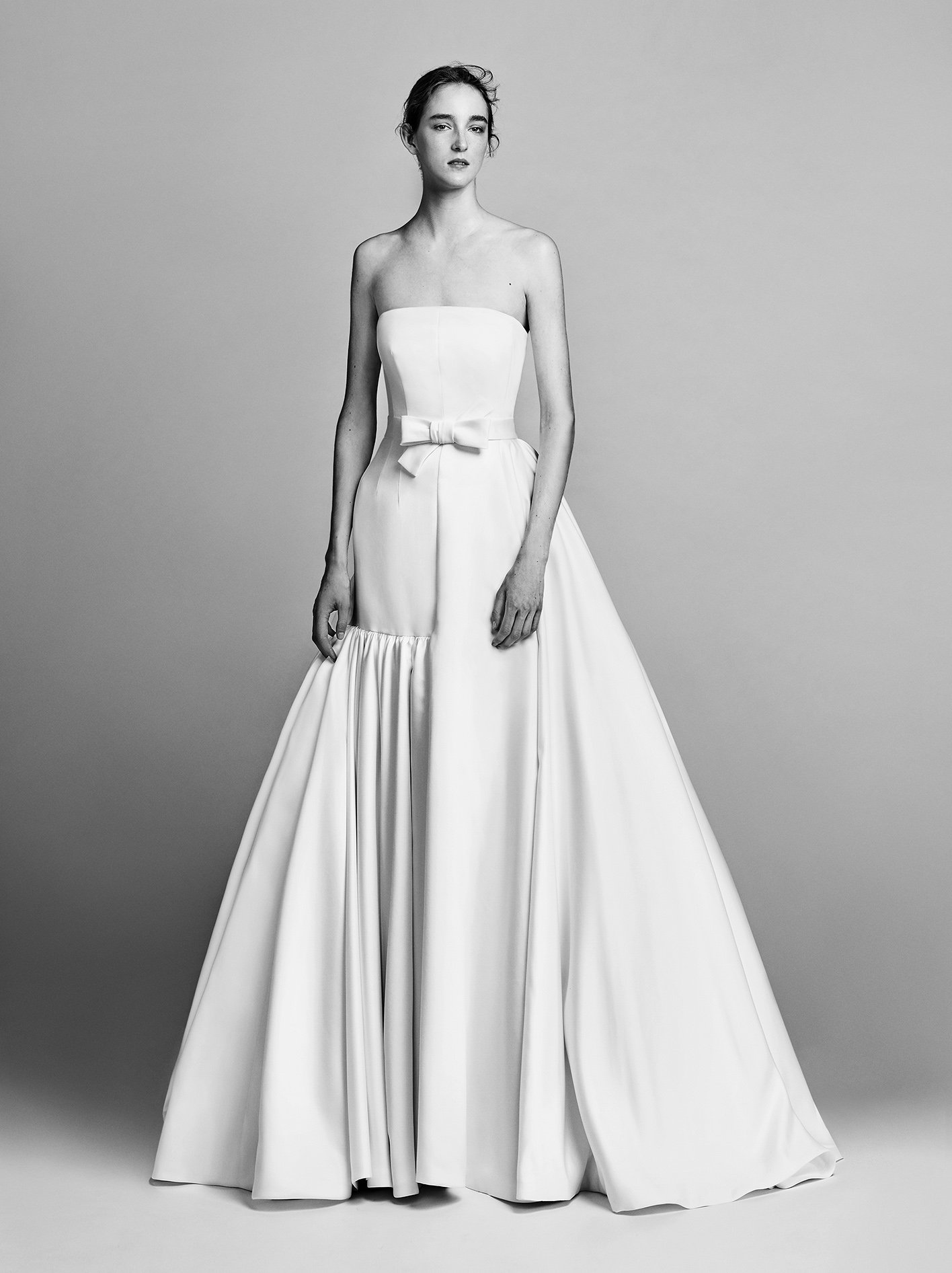 "Flower Cloud Shirt Dress"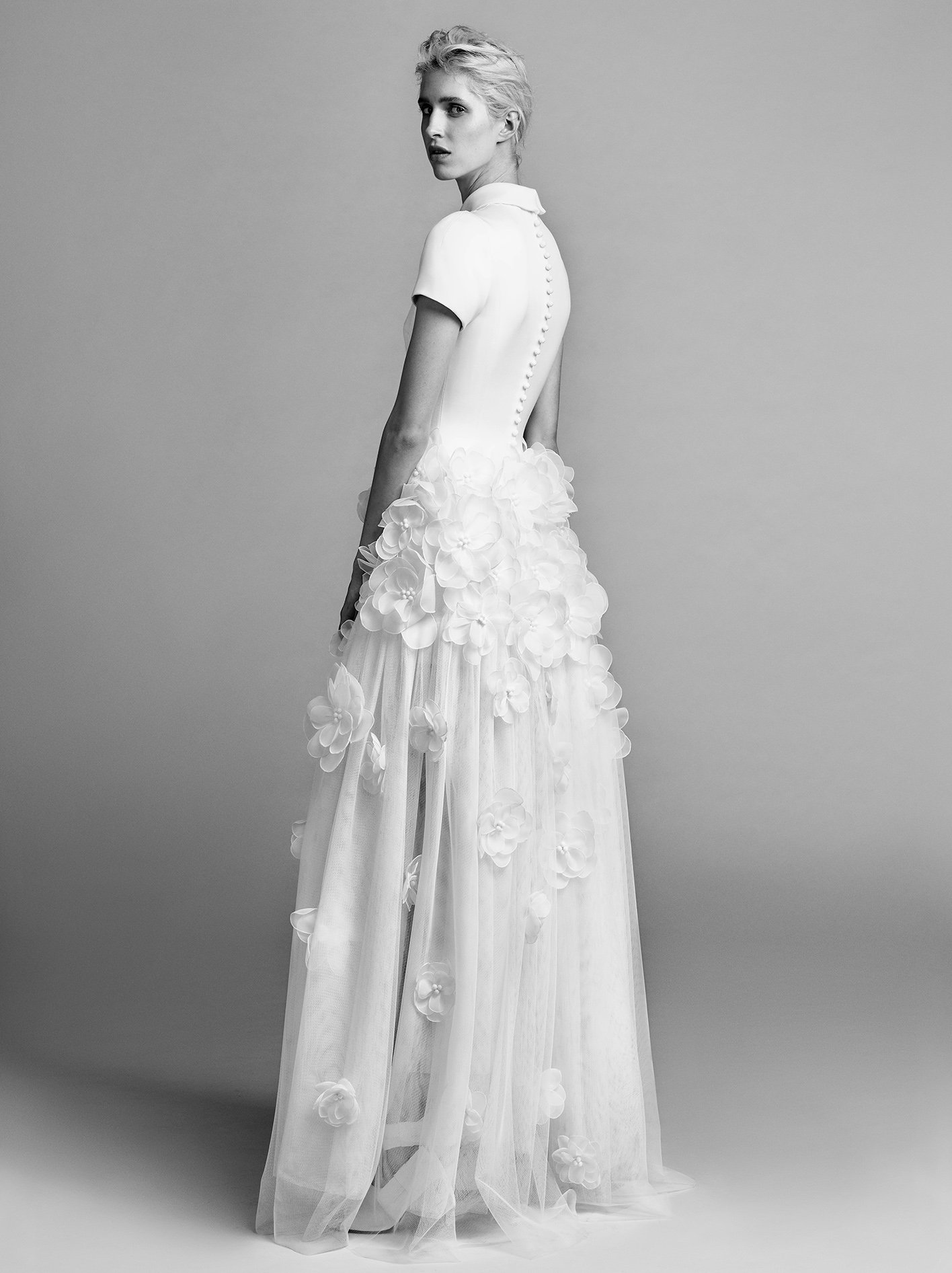 "Diagonal Cut Tulle Gown"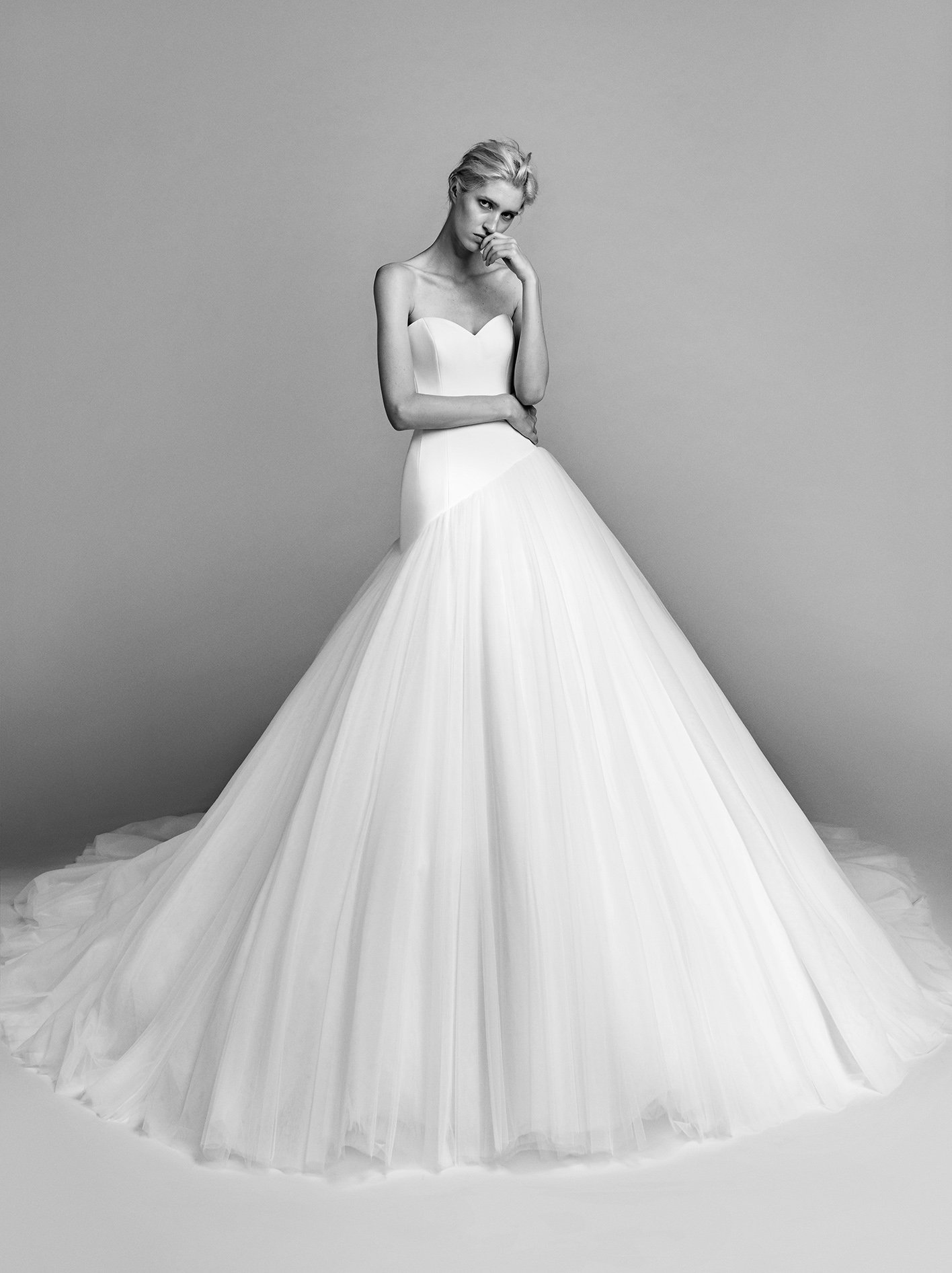 "Bow Cape Dress"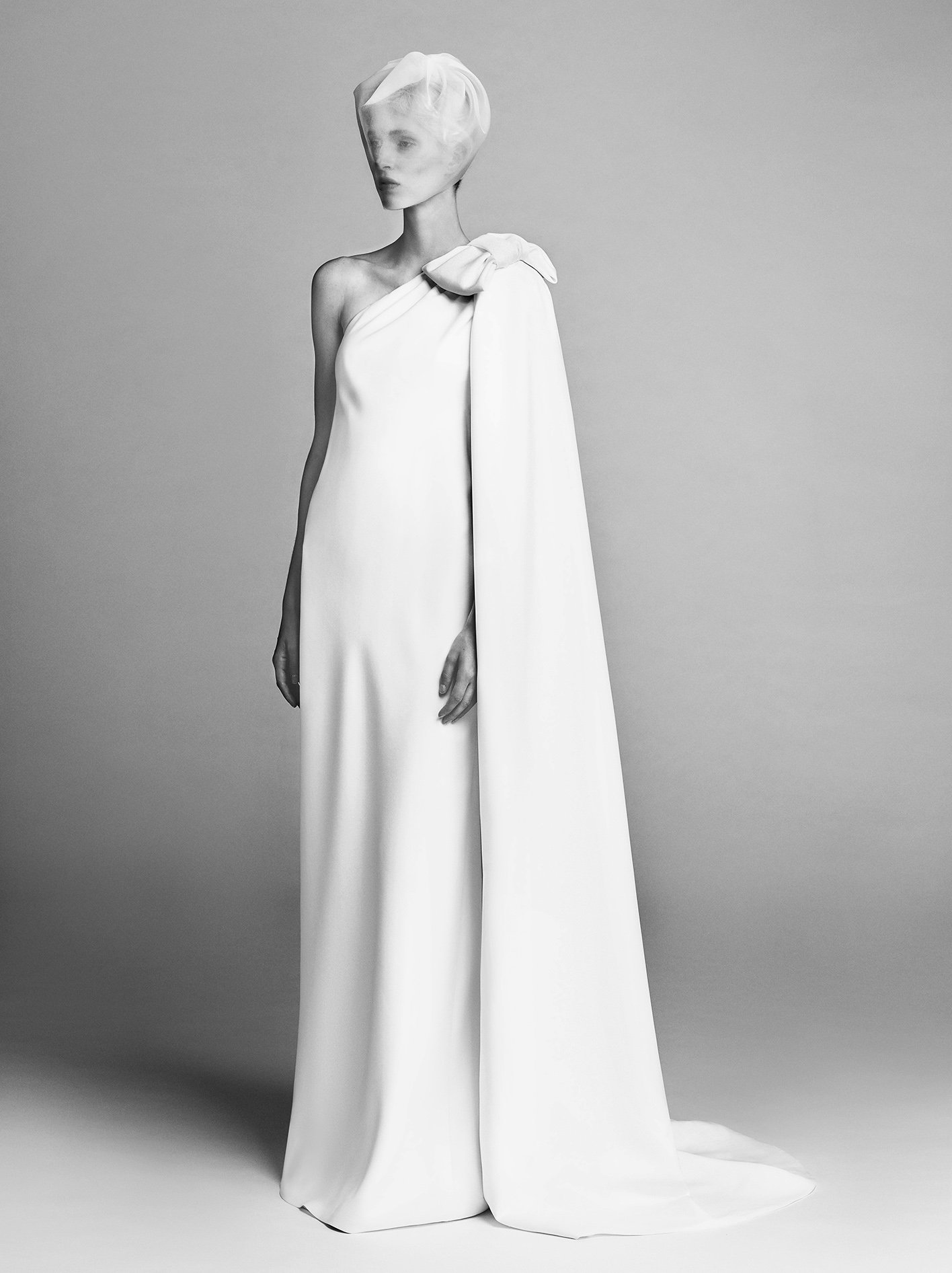 The gowns are available from a variety of retailers around the world, including Mark Ingram Atelier in New York.
Make your appointments now! (Is it weird we want to make one even though we're not getting married??)