On Election Day, the Weather Channel will be airing special footage to help us chill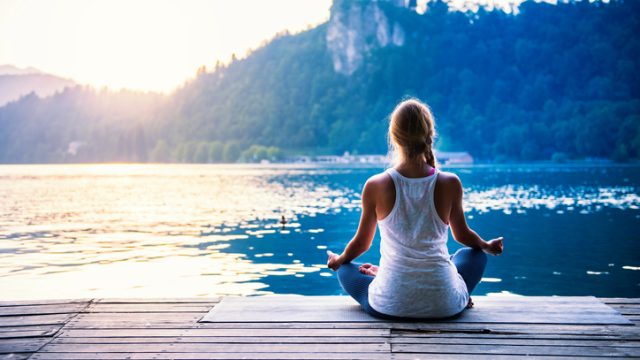 Good news for those looking to avoid the stress of the election! The Weather Channel is going to be airing calming weather videos on Election Day to ease you out of your election stress. That's right, starting at 3 p.m. EST on November 8th, the Weather Channel will be showing nine hours of the most relaxing and beautiful scenery known to man.
For the last eighteen months, the 2016 presidential election has dominated the news cycle and it has truly been an exhausting experience. According to a survey performed by the American Psychological Association, 52 percent of American adults are stressed out by the election.
And now… to calm you down after mentioning the word "election" several times:
In the press release, the channel announced that there would be no election coverage, stating,
"This election year, American citizens have endured wall to wall breathless tension from our colleagues in the news media, and our forecast calls for a 100% chance that will continue through election day.  Wouldn't it be nice if we all had a place to escape?  If you think The Weather Channel is going to tell you to sit back, relax and stick your head in the clouds...you are correct.
We love this idea!
The channel continued,
"This election night, as other networks go low, The Weather Channel goes high... to the sky that is. Clouds! Rainbows! Autumn Splendor! And...yes...smooth jazz! Weather will have it all in a 9-hour chill marathon guaranteed to evoke tranquility and set your soul at ease.
This could not be more perfectly-timed. This election day is slated to be incredibly stressful and once the results start coming in, we imagine millions will be tuning into the Weather Channel to, well… escape! 
Despite the channel not covering the election on, ya know, Election Day, the press release encouraged political participation from potential viewers. It said,
"So go vote America and check out election results, but if you want a break from the pundits, pontifications, predictions and politics... turn to Weather. It's going to be huge.
This idea is both hilarious and SO necessary. Plus, we're feeling calm already.