Here's Why People Say Not to Wear White After Labor Day
It comes from a very old-school idea.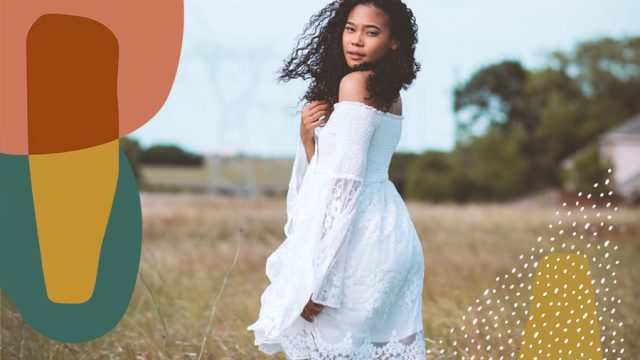 Labor Day will be here before we know it, and while that's usually the signal that it's time for us to start packing away our cute crop tops and airy sundresses, it also poses a conundrum: Can we wear white after Labor Day? First of all, yes. Secondly, while wearing white after Labor Day is no longer taboo, it does stem from an old-school, classist mentality that dates back hundreds of years ago. Here's the history behind the dated fashion "rule" including where it came from, how it got started, and of course, why you can completely ignore it.
It turns out that we can partially blame the sun and the upper class.
Ecowish A-Line Dress
Shop it
Amazon
According to Boston-based stylist Erica Gattozzi, not wearing white after Labor Day is an arbitrary dress code that is ages old. "It was created to distinguish the old money elitist from the new money group in the 1800s after Labor Day was declared the end of summer," she explains.
During the late 1800s and early 1900s, white was a symbol of your social class, as white clothes don't cause you to sweat as much as darker-colored clothes in the summertime. Being able to afford lighter, airy clothes was a luxury. After that, light-colored, linen clothing became a sort of "look of leisure" and differentiated those who could afford to both stay cool and go on vacation from the working class.
However, when the Great Depression ended people were able to earn more money, those who previously may have been unable to indulge in white clothing jumped on the bandwagon, making the color much less polarizing.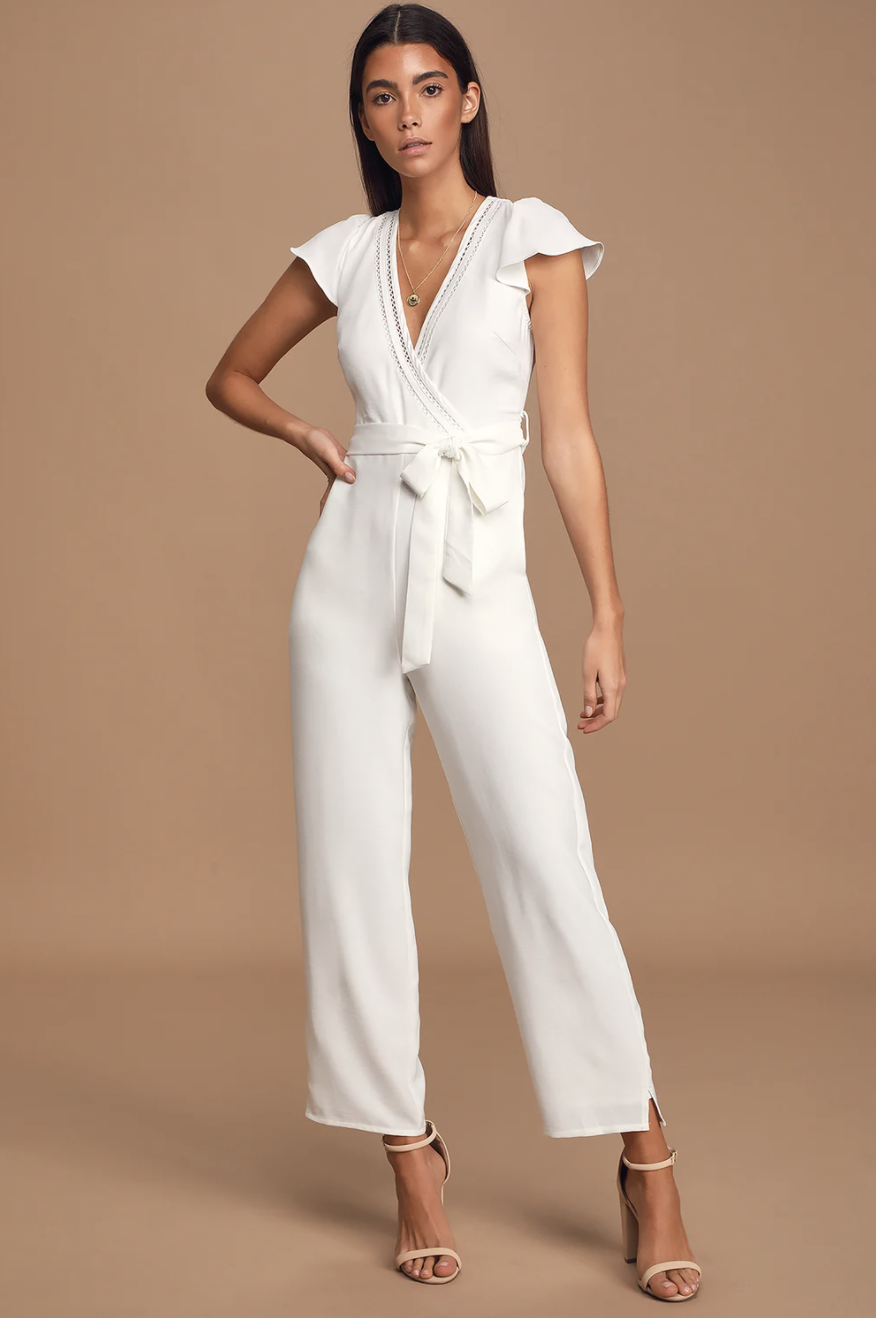 Lulu's White Jumpsuit
$59
Shop it
Lulu's
Of course, the entire notion is pretty silly today.
According to Gattozzi, when it comes to style, "White is an easily translatable accent color that transitions well through seasons and layers with any color, pattern, or texture." Plus,  she says you can definitely continue to wear your favorite pair of white or off-white jeans in the fall in winter without overdoing it or looking too summery.
Madewell White Jeans
$128
Shop it
Madewell
"Try pairing white jeans with ankle, over-the-knee, or knee-high boots to subdue the brightness of white pants or throwing an oversized turtleneck sweater or floppy cardigan in warm, earthy tones to capture the fall and winter essence with a splash of white," she says. Additionally, Gattozzi says that leather, suede, tweed, corduroy, and jean are all fabrics that pair well with white jeans or white tops without reverting the look to summer.
Basically, Gattozzi's expert advice is to wear whatever makes you feel good. And if that means keeping your favorite white pieces out for the entire year, so be it.