Wearing two belts at once is this season's unexpected trend
Each season, we have the opportunity to style ourselves in a new way. With a new season comes new inspiration, not to mention countless new trends to try. Whether we're trying a new silhouette or color, playing with our wardrobe helps us infuse our everyday life with a little extra TLC. And on our radar for the unexpected trend of the summer season is wearing two belts at once. While we've heard about wearing two bags at once for ultimate carrying ease, this trend is a little less utilitarian, and a lot more fun.
The trend was seen on the runways of designers like Prada and Gosha Rubchinskiy, who put their own spin on the aesthetic by layering up on waist-cinching belts in mismatching styles. Even though the trend was seen in menswear shows, there's nothing stopping anyone else from trying the statement-making look. According to Vogue, Senior Market Editor Kirby Marzec says,
"Pair belts that have complementary colors and hardware, but try to play with proportion. A thin belt layered over a thick belt, or a long skater-style belt atop a plain, fitted belt.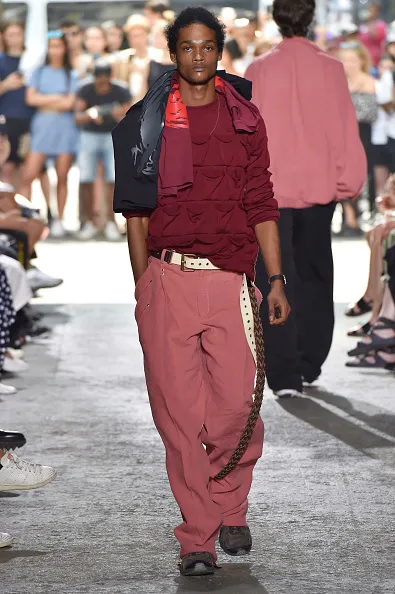 Kirby suggests letting the belts be the focus of the look, so keep all other accessories to a minimum. As for styling suggestions, she suggests a wide-leg pair of trousers, and a fitted shirt tucked in so you can let the belts do all the talking.
Whether you're wearing an O-ring belt with a vintage chain belt, or simply going for two mismatching versions of the same style, try wearing them over a plain tee with mules or sneakers next time you're headed to brunch. It may feel scary at first, but we promise you're just ahead of the crew. Have fun, experiment with proportion, and if anyone questions your *amazing* style choices, just point them in this direction to prove you have the receipts.
Bergdorf Goodman Alice + Olivia "Paulette High-Waist Wide-Leg Pants"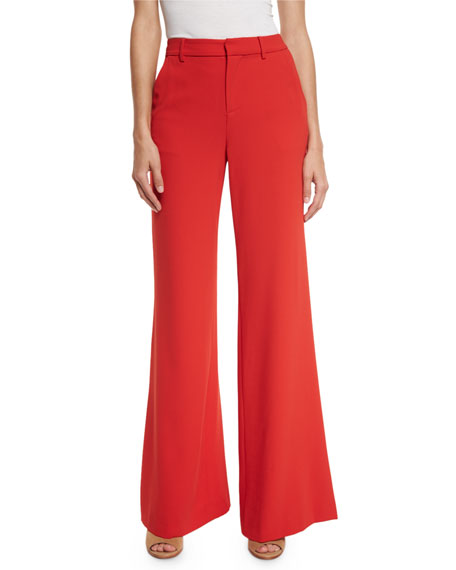 Buy here for $73. 
Revolve Linea Pelle "Western Laced Belt"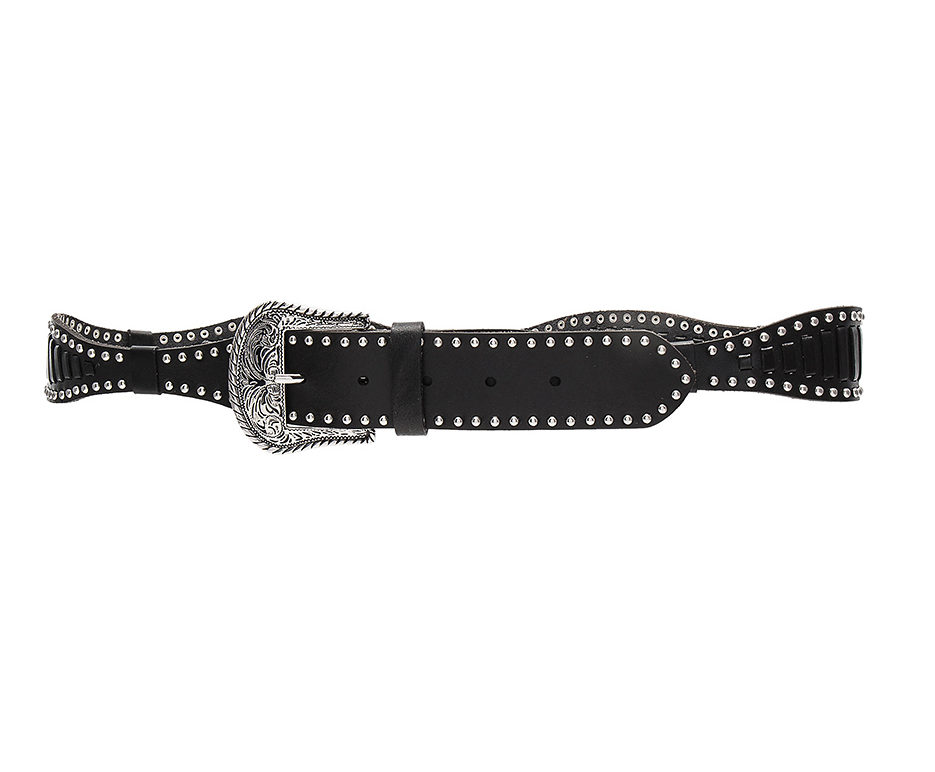 Buy here for $93. 
Farfetch Cecilie Copenhagen "Keffiyeh printed belt"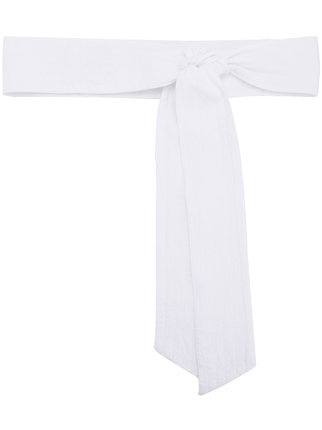 Buy here for $25. 
Luisa Via Roma "Puma Select "Logo Cotton Jersey T-Shirt Dress"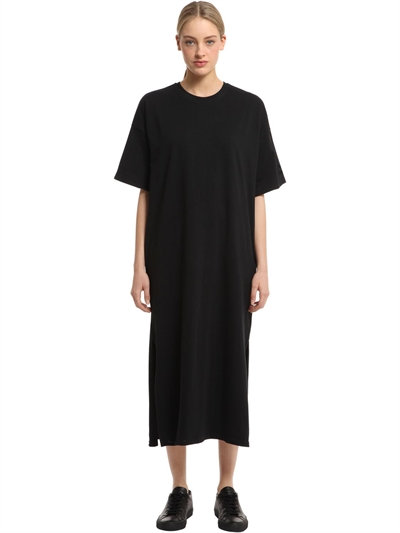 Buy here for $58. 
ASOS "D Ring Webbing Belt"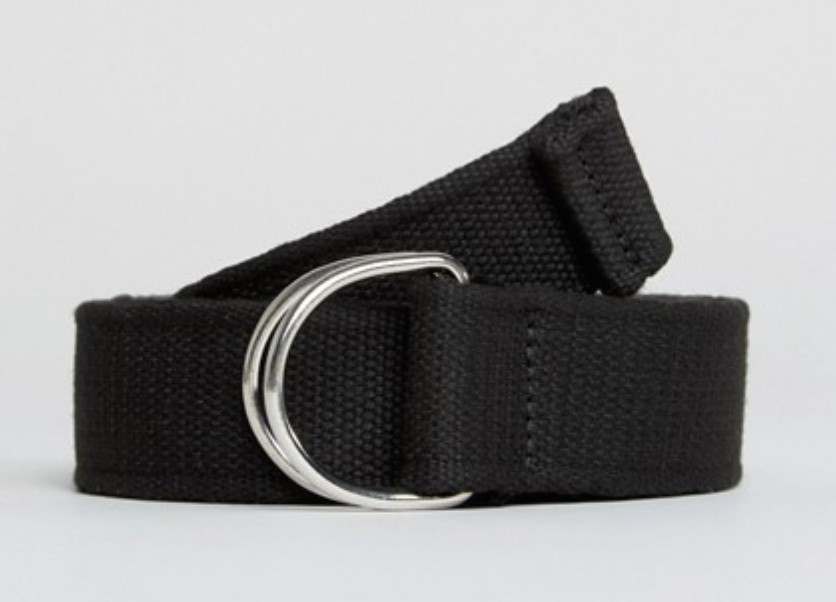 Buy here for $6. 
Forever21 "Layered Curb Chain Belt"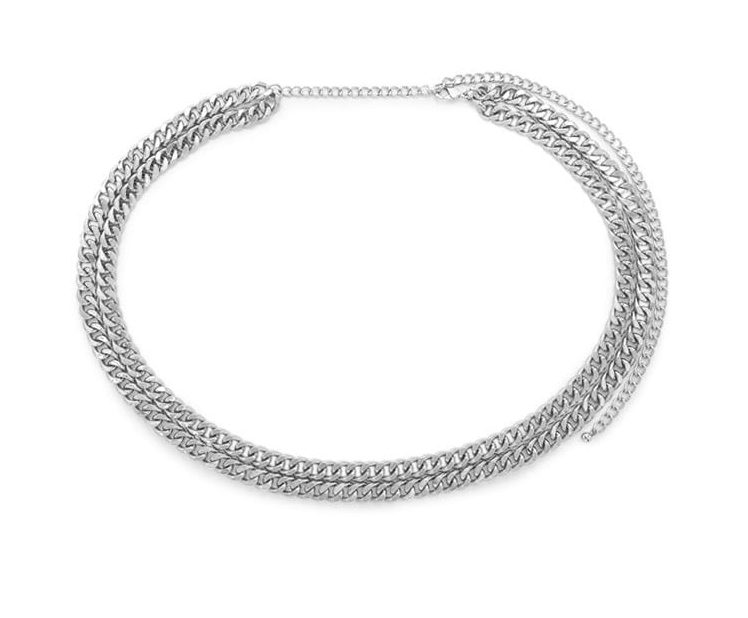 Buy here for $7.90. 
How do you feel about this summer trend?