We tried Starbucks' Valentine's Day drinks, and here's our verdict
As you may know, Starbucks rolled out three new Valentine's Day-inspired beverages today: Molten Chocolate Latte, Molten Chocolate Frappucino, and Molten Hot Chocolate.
What makes the chocolate "molten" and not regular Starbucks chocolate? According to Starbucks, their baristas are using a "bittersweet mocha sauce" for a "smooth and creamy taste." Plus, each drink comes with "espresso-infused" whipped cream (if you want, and let's be real, you probably want).
Since we are lovers of all things that make one hyper, we couldn't help ourselves, and walked to the nearest Starbucks and tried 'em all. Here's what we thought: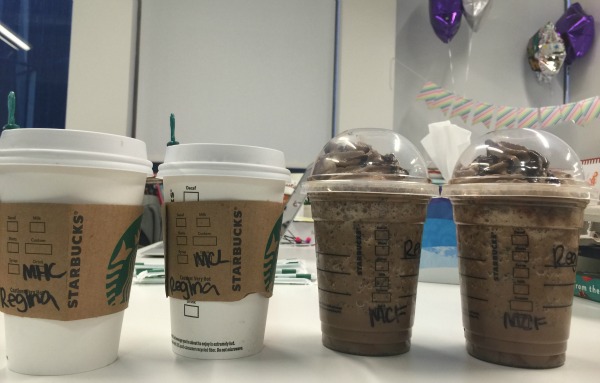 The Molten Chocolate Latte:
"This tastes like what I assume the chocolate river in Willy Wonka's factory tastes like, but also has caffeine. CAFFEINE. Excuse me while I go swimming in this drink" – Christina Wolfgram, Video
"This hot chocolate was the good one. This is what I want to drink" –Rachel Paige, Staff Writer
"I've been trying to cut back on coffee, but this makes a really tempting case to get back into it. It's pretty similar to the Molten Hot Chocolate, but there's this light coffee undertone that really elevates the entire thing" –Lilian Min, Associate Editor
"This tastes just like hot chocolate and not really like coffee? Which is okay, but I am worried I'm not getting enough caffeine" –Gina Vaynshteyn, Associate Editor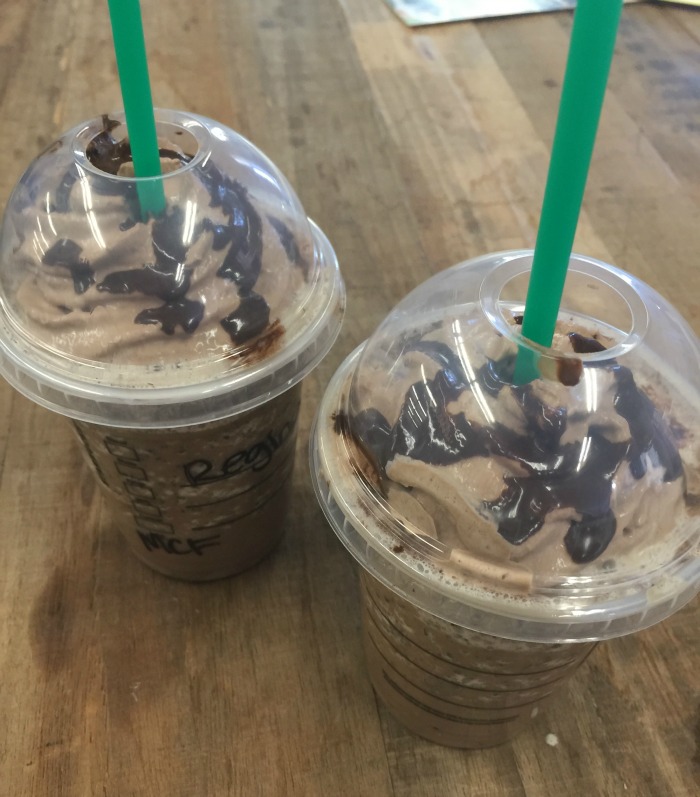 The Molten Chocolate Frappucino:
"So this is just a fancy way of saying chocolate milkshake, right? My favorite part is the fudge-y whipped cream, but I might only order this for a special occasion or right after a break up (because ~emotions~)" – Christina Wolfgram
"Maybe it was all that whipped cream and syrup on top (more likely, it was directly because of that), but this was almost sickly sweet. The bitter coffee undertones I'd enjoyed in the other two drinks vanished here, lost in a swirl of chocolate, which in turn went straight to my bloodstream" -Lilian Min
"This doesn't really taste different from a Mocha Frappucino, and that is neither a bad or good thing. The espresso whipped cream is super decadent though" –Gina Vaynshteyn
The Molten Hot Chocolate:
"This is just hot chocolate. It's good, but it didn't blow my socks off. My socks are still very much on my feet" -Christina Wolfgram
"The hot chocolate was just watery and it wasn't that exciting" -Rachel Paige
"This had a kind of dark chocolate undertone that was really tasty. I generally prefer my chocolate on the more bitter side to begin with, so it was great to get a hot chocolate that catered to that" -Lilian Min
"Meh" –Gina Vaynshteyn
Our verdict?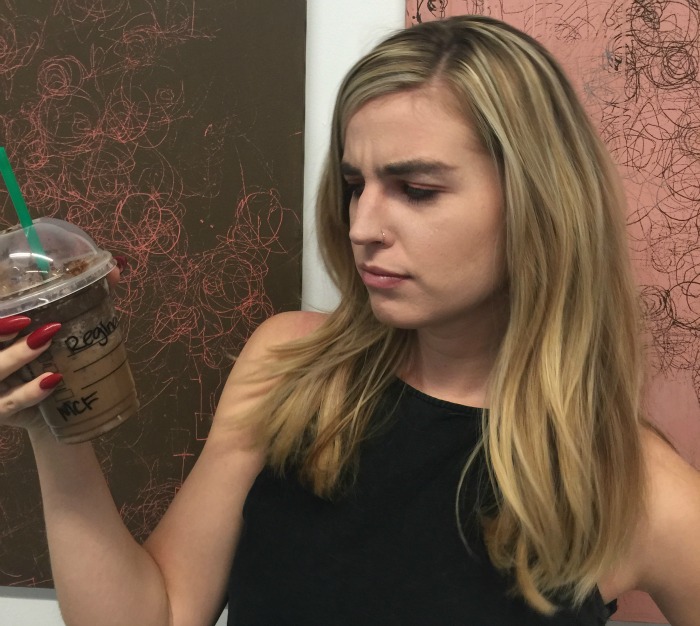 All three Valentine's Day drinks didn't seem to be much different than what Starbucks already offers, but they were pretty delicious and sugary and chocolate-y nonetheless. Try 'em out for yourself, they won't be around for much longer!