We tried the peel-off lip tint and it definitely wasn't what we expected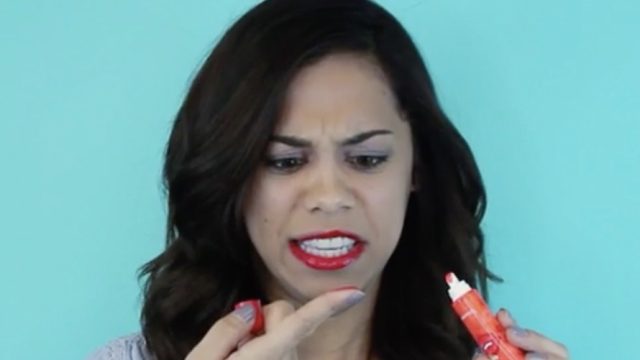 The beauty world has been buzzing about a peel-off lip tint made by Korean cosmetic company, Berrisom. We have to admit, the idea of a lip color that you could peel off of your mouth like a sticker was intriguing.
The process is pretty simple: the lip tint goes on just like a normal lip color, by squeezing the product out of the tube and carefully applying it on your lips. After about ten minutes, or until the product feels solid, you peel it off and the result should be a nice rich tint which is supposed to last for 12 hours. The Berrisom Oops My Lip Tint Pack is available on Amazon for $18.99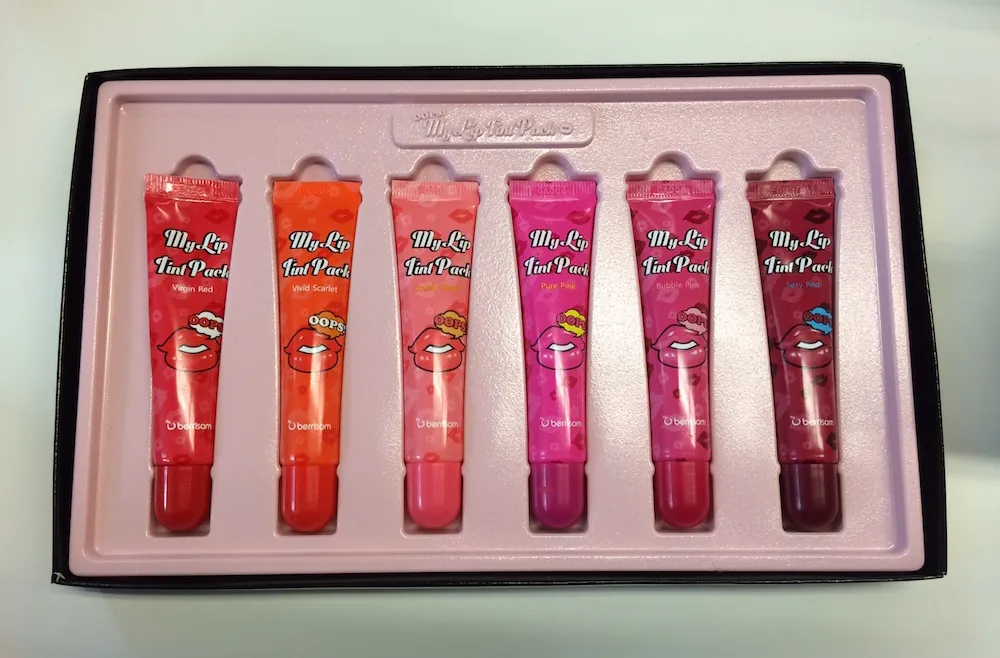 Does the product deliver? Since the staff at HelloGiggles loves to try out a new beauty product, we had to give these babies a go.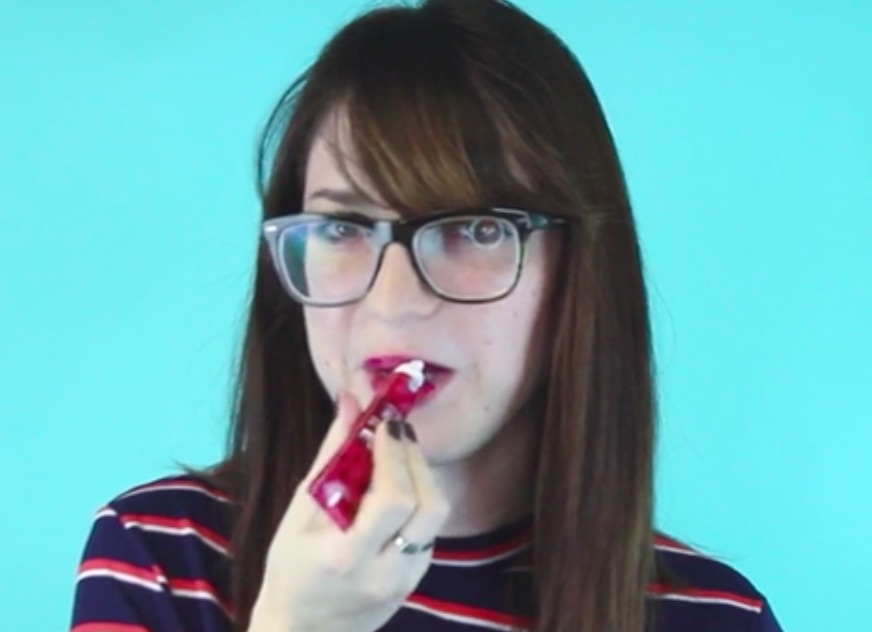 "My color was 'Sexy Red' and it was a dark red with blue undertones. Pretty color, but applying it was kind of gross. It felt like Elmer's glue, but stickier. It SMELLED like Elmer's glue. While it dried, I felt like I couldn't talk, which was annoying. Once I peeled the goo off those, I feel like my lips had a nice reddish tint." — Gina V., Senior Editor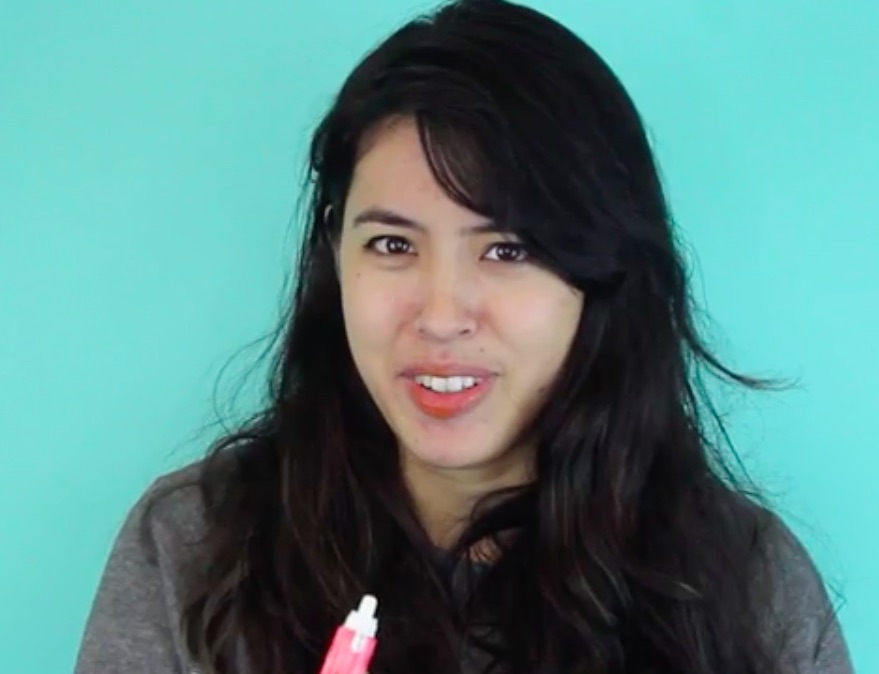 "Overall, I think it's a fun concept — but not necessarily something that's going to make your beauty routine easier. It felt like glue when I put it on, and my lips ended up stuck together. It was tough to talk! The end results were pretty, but the same effect can be achieved much more easily if you just apply a regular lip tint." — Gina M., Senior Branded Content Editor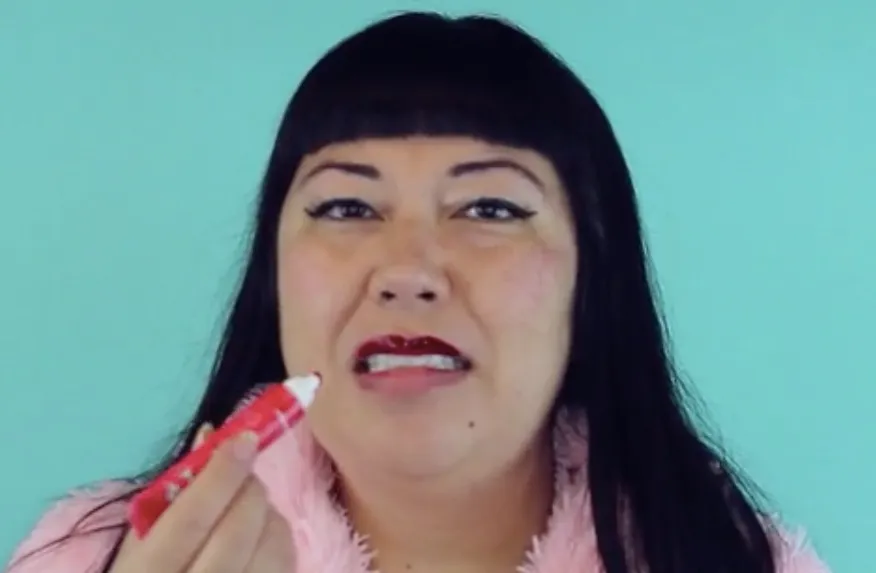 "The color I tried was 'Virgin Red' which was already amusing. The tube was a bright red color, but the actual product was much darker than I expected. It also kind of scared me because it looked exactly like the fake blood you can get during Halloween. The result was okay, but I'm used to more of a vibrant color so I'd probably pass on using it again." — Marie, Staff Writer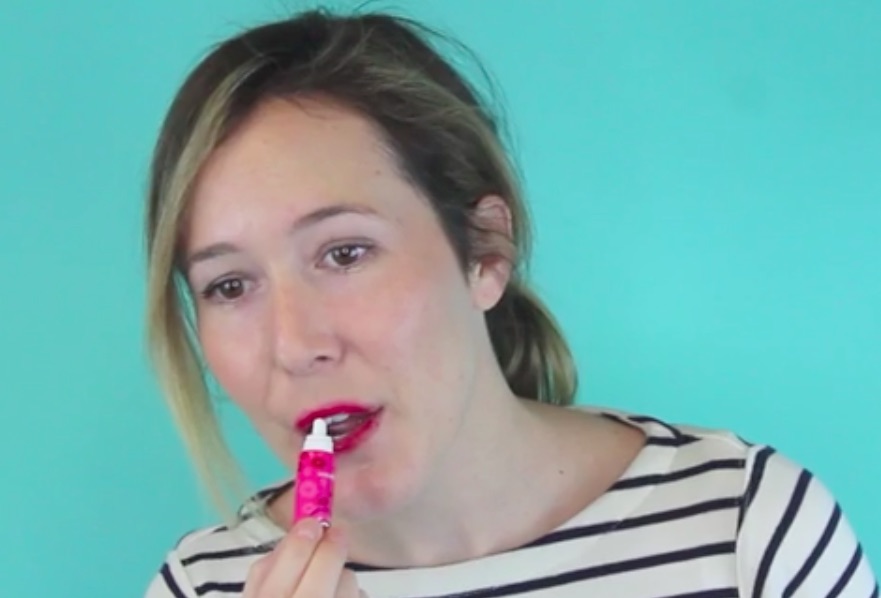 "The tint itself lasted for 8 hours, however I felt it was so pink that it was almost cartoonish. Actually, it looked like I stained my lips with a pink popsicle." — Madison, Senior Editor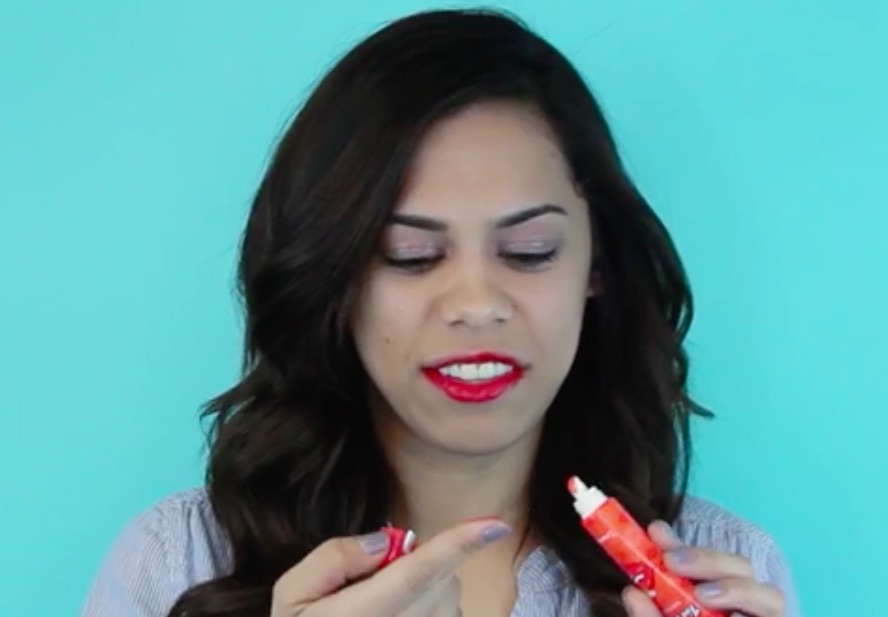 "I thought the lip gloss looked like I drank a whole lot of Kool Aid…which is good if you're going for a super natural look, I guess? Definitely a fun product and feels (weirdly) super satisfying when you start the peeling process, but I'm not sure the pay-off is worth the effort of applying and the time spent waiting for it to dry.  Also, avoid getting it in your mouth — it may look like a popsicle stain but it certainly doesn't taste like it." — Shanna, Marketing Manager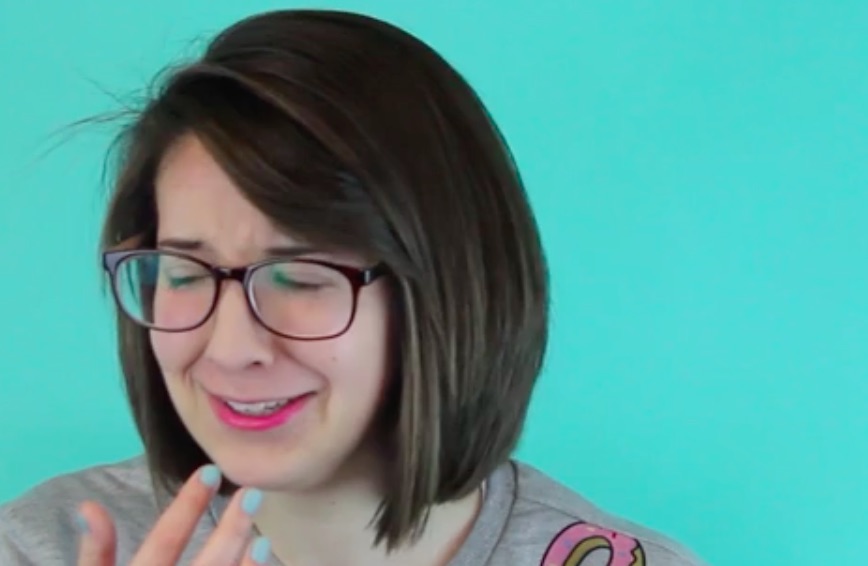 "It was painful. Can I say that? I also think I'm having a mild reaction to it, haha. I just have very sensitive lips, and I know I'm allergic to certain chemicals, and ever since I put it on yesterday I've felt a little ~ off ~ in the lip region. The color looked fine, I just didn't do a good job putting it ON and a little got on the skin right below my lip, and then that was pink all day, too. Overall, it's not something I'd use probably ever again. I'm sorry lip tint!!" — Rachel, Staff Writer
Watch the HG staff bravely grapple with peel-off lip tint below!
Final verdict: Interesting, but we'll stick to our usual lip tint!