We tried the Museum of Ice Cream chocolate bar along with other Compartés combos, and here's what we thought
Recently HelloGiggles visited the brand new Compartés flagship store and tried their 24-karat gold frozen hot chocolate. The gorgeous store is the brainchild of chocolatier Jonathan Grahm and acclaimed interior designer Kelly Wearstler, who created an Emerald City-inspired chocolate wonderland.
Since we couldn't bring everyone back a new frozen chocolate treat without it melting all over our car, we decided to bring back the HelloGiggliest bars they had — including the elusive and limited Museum of Ice Cream chocolate bar. Here's what the HG team thought.
Sade Deanne Akenzua, Associate Video Producer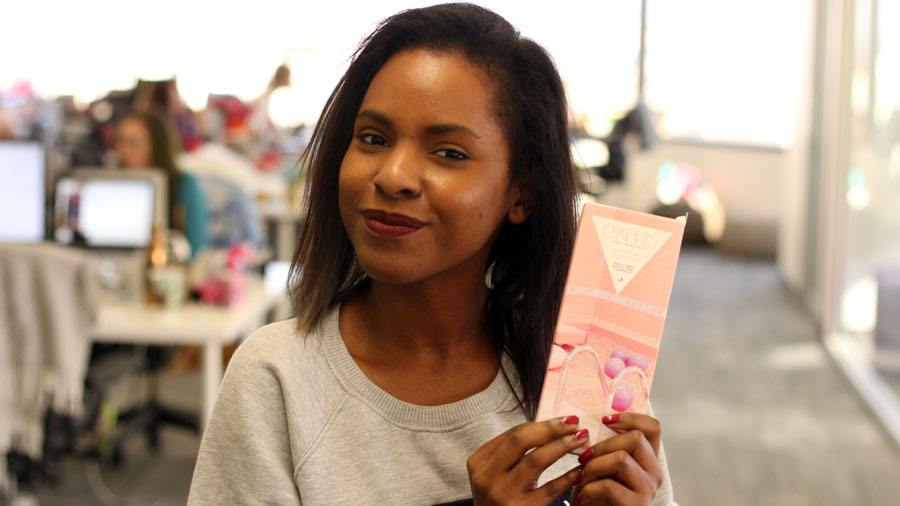 "I tried the Compartés Museum of Ice Cream chocolate bar, and it was everything you could imagine when eating a candy bar named after an ice cream museum. I was automatically drawn to this one based on the packaging. On the wrapper was a picture of the sprinkles pool inside the Museum of Ice Cream, and it was so cute. Now for the best part, the taste! The vanilla bean white chocolate was so creamy and the crunches of waffles pieces and sprinkles were the perfect balance. It honestly tasted like ice cream with a cone, and I couldn't stop eating it. Definitely my new favorite chocolate bar!"
Missy LaPlace, Editorial Video Producer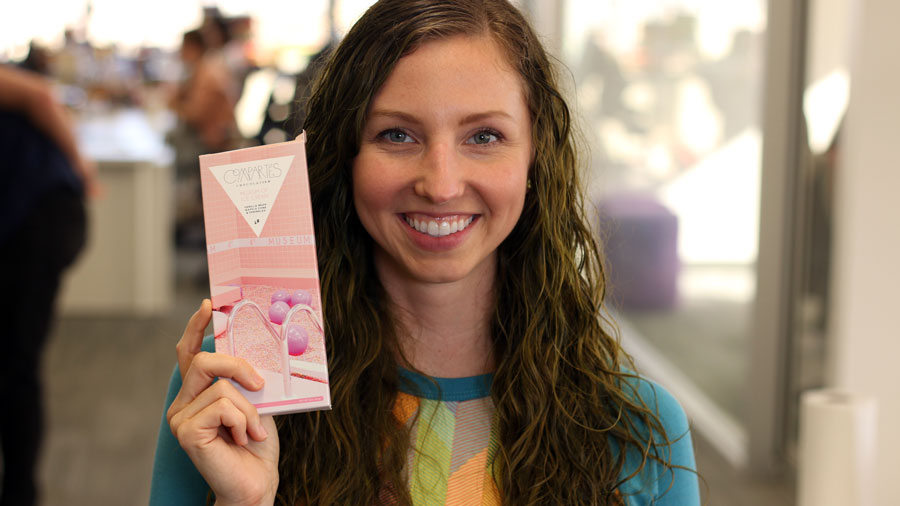 "This bar tasted like a bowl of vanilla ice cream topped with rainbow sprinkles, so I'd say that's a success! I really enjoyed the contrast of the creamy chocolate and the crunch of the sprinkles. Definitely a chocolate bar fit for the Ice Cream Museum."
Emily Popp, Deputy Editor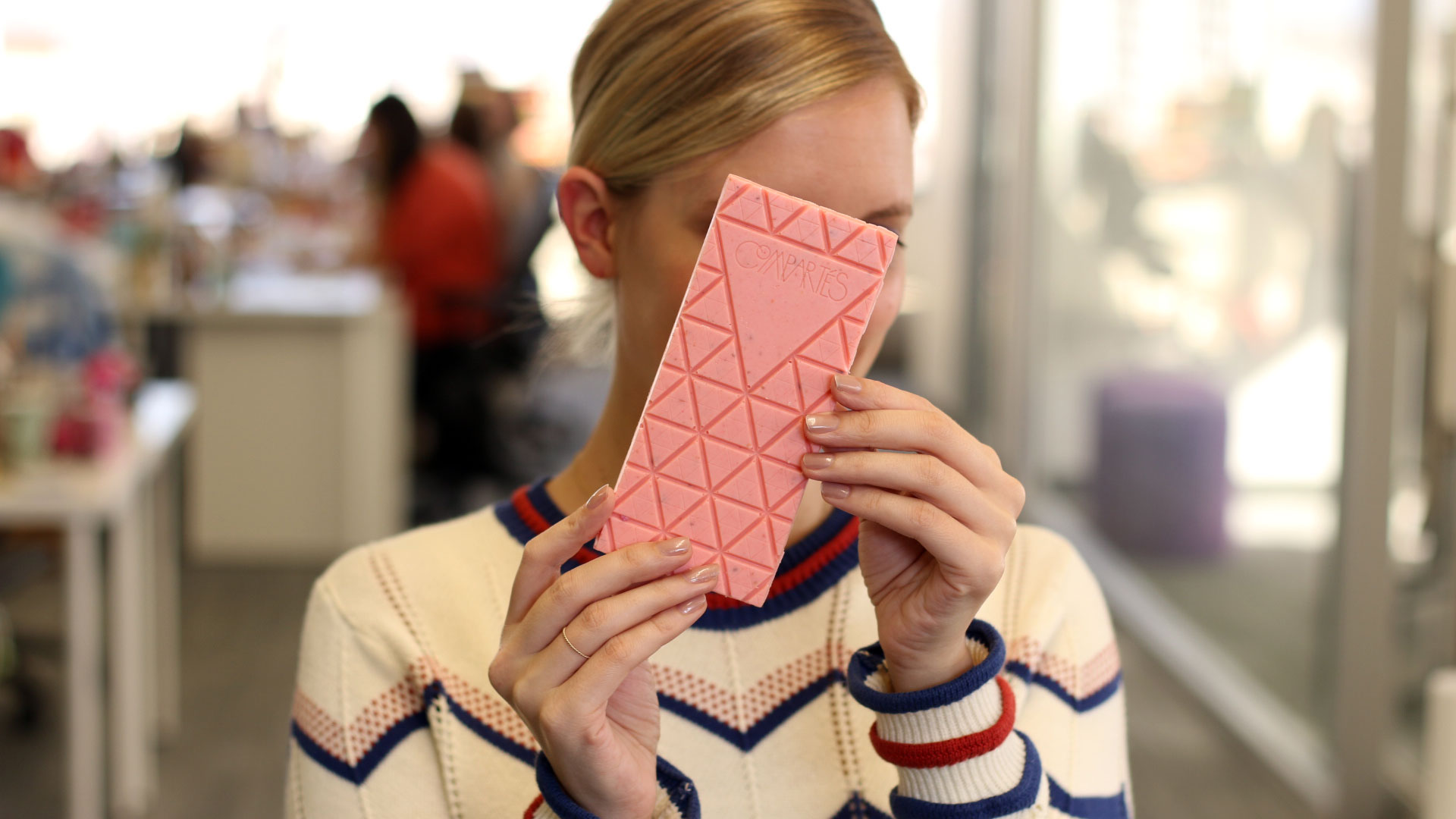 "I tried the Roses & Rosé bar, because it's that perfect shade of millennial pink that I'm drawn to like a moth to a flame. It tastes like white chocolate at first, but then you get a perfect smack of rose with a spark of rosé. Delicious!"
Alyssa Morin, Associate Beauty Editor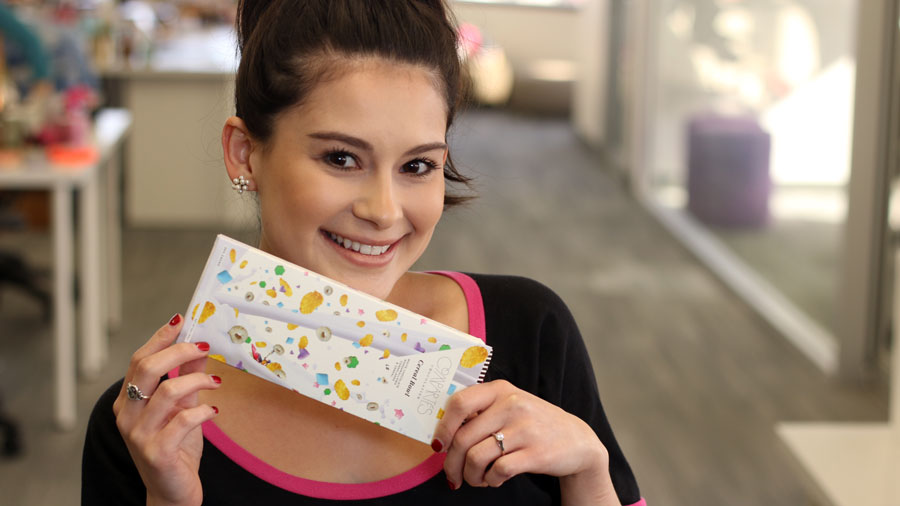 "I tried the Cereal Bowl bar. I'm obsessed with the flavor of this marshmallow and corn flake-filled candy bar. Just writing that is making my mouth water. It's like I pretty much took a bite out of my favorite childhood cereals mixed with milk chocolate. What more could a girl want?"
Nicole Adlman, Copy Editor/The Blend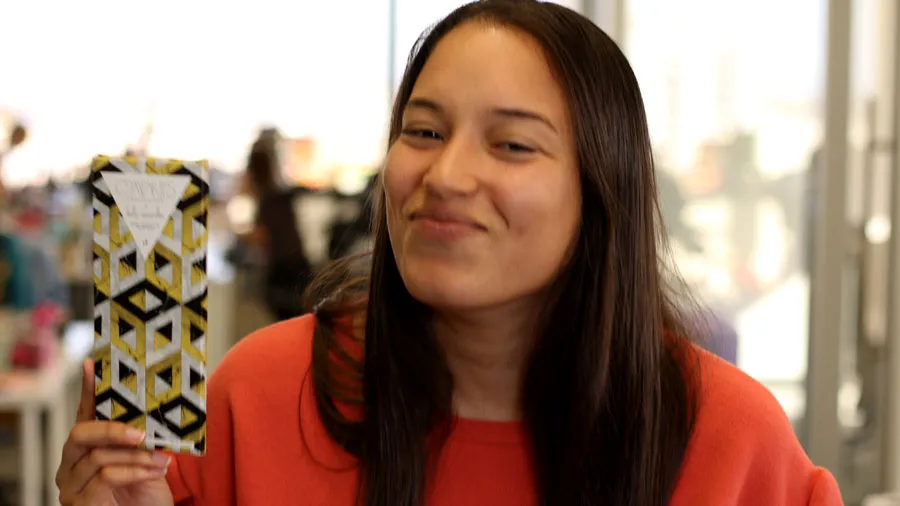 "All that glitters is not gold, but all dark chocolate crusted in gold-leaf is delicious. At least this is, because it's exactly as it looks, a melt-in-your-mouth dark chocolate bar with an interesting texture and aesthetic appeal."
Stephanie Kent, Social Media Director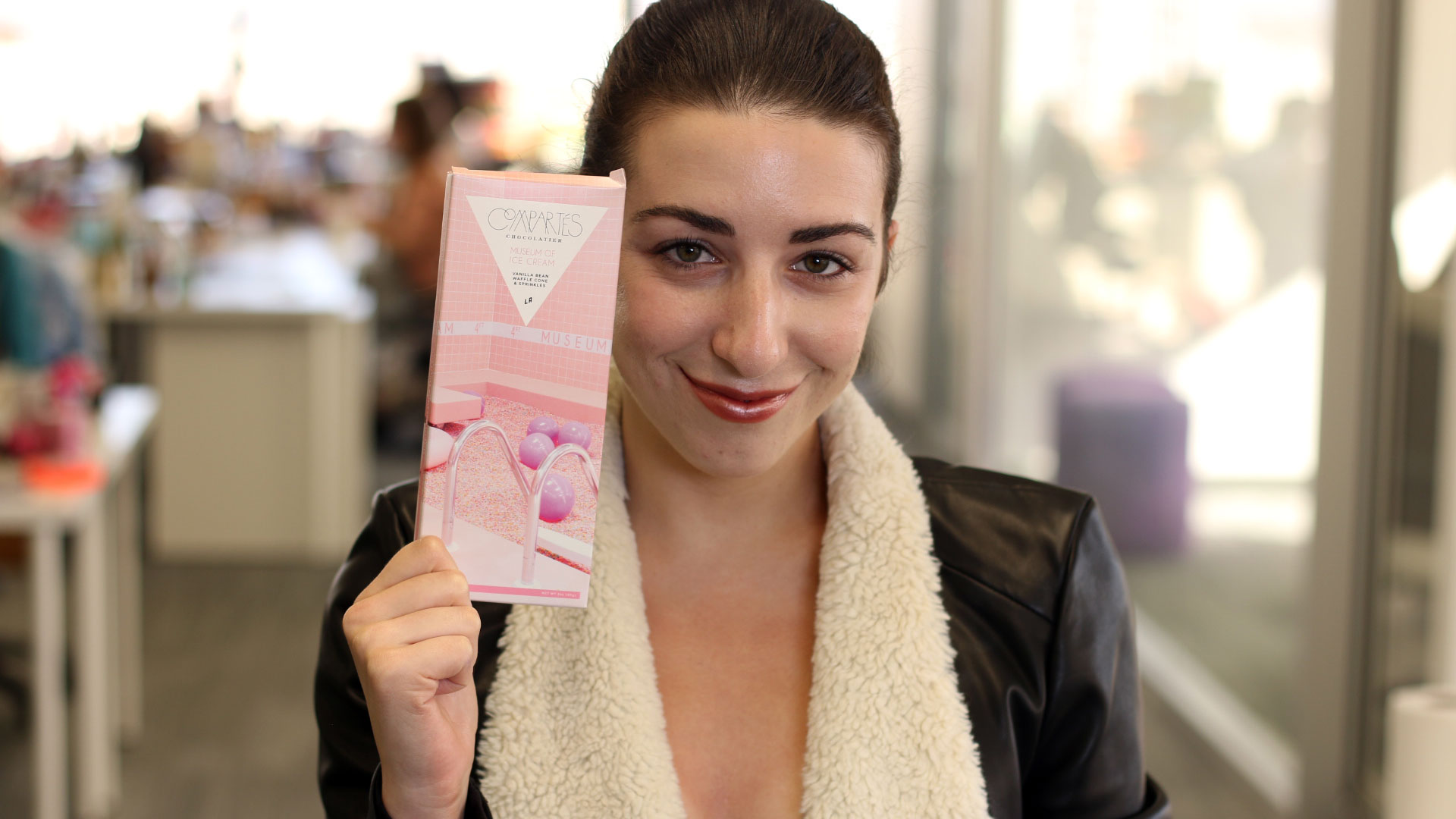 "This tastes like cookies and cream and a bowl of melted vanilla ice cream had a baby with an affinity for rolling around in sprinkles, which is to say I LOVED THIS."
Gretchen Cathcart, Editorial Video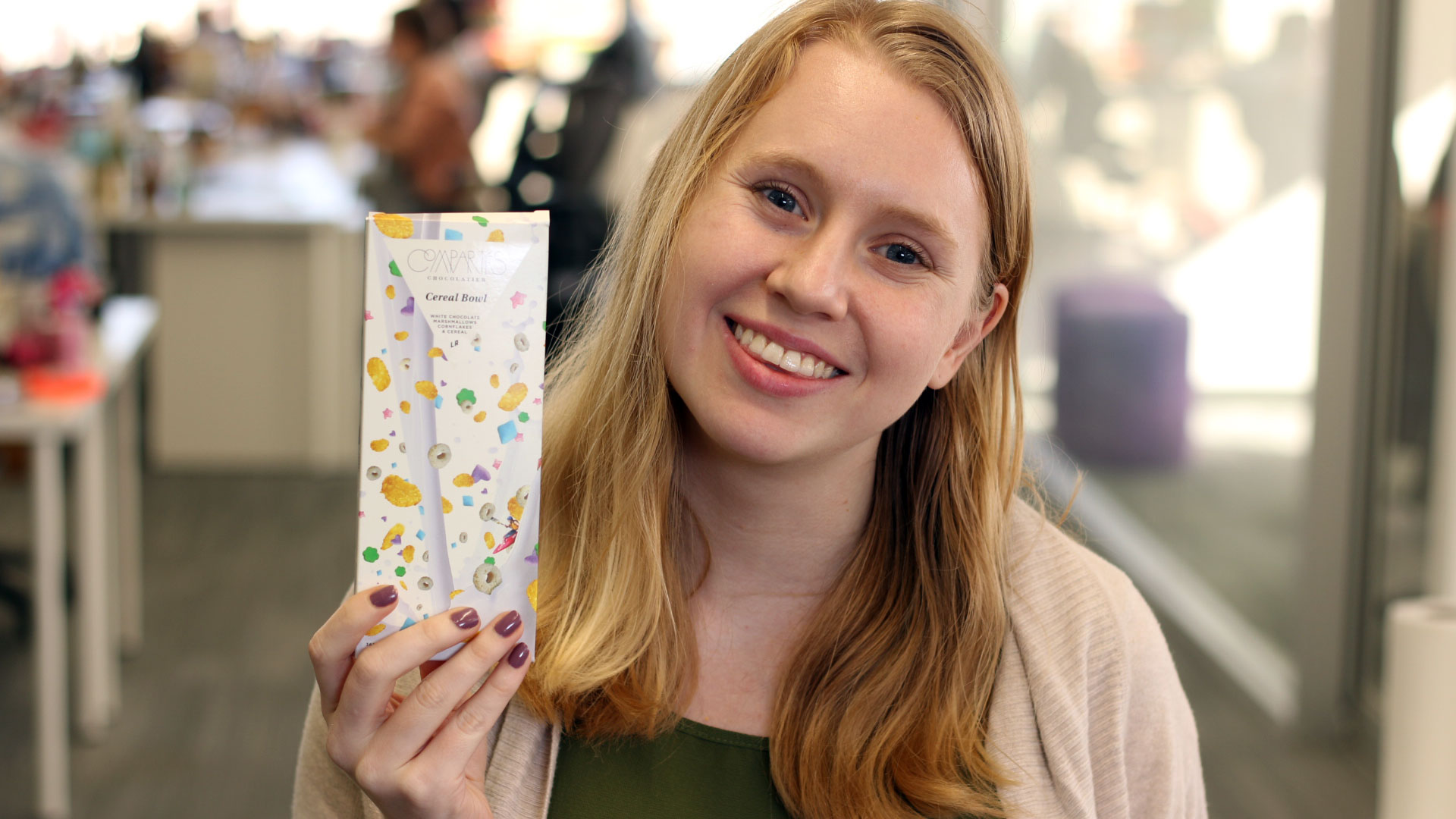 "I wasn't allowed to have sugary cereals as a child, so I pretty much always take the chance to enjoy them as an adult. This white chocolate bar definitely has a Lucky Charms marshmallow aftertaste that even made me feel some nostalgia for something I never experienced."
Rachel Sanoff, Features Editor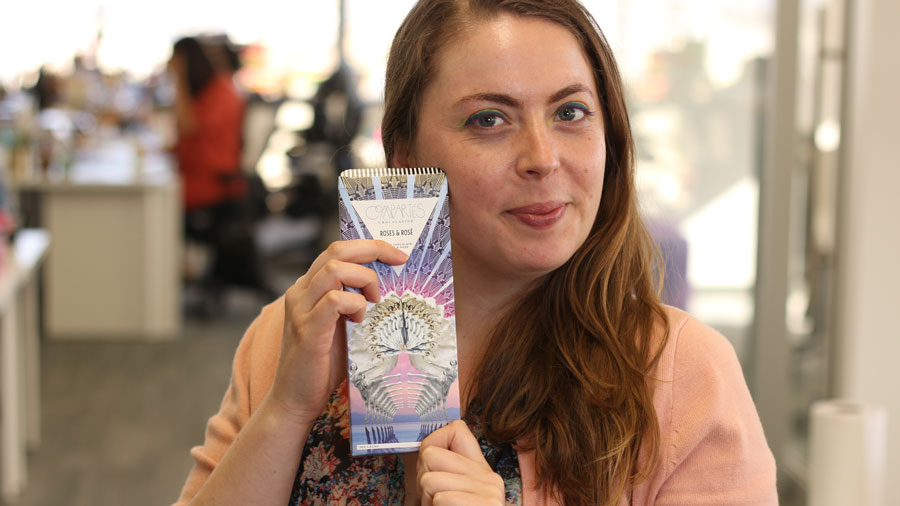 "Still not totally sure how I feel about this chocolate bar. The pink color is v cute and the floral/alcohol combo is interesting — don't get me wrong — but my taste buds were confused. It's definitely not bad tasting, but I think the floral ingredients give it a sharp taste, very fragrance/soap-esque. I'd be willing to have another bite though."
Blaire Bercy, Executive Video Producer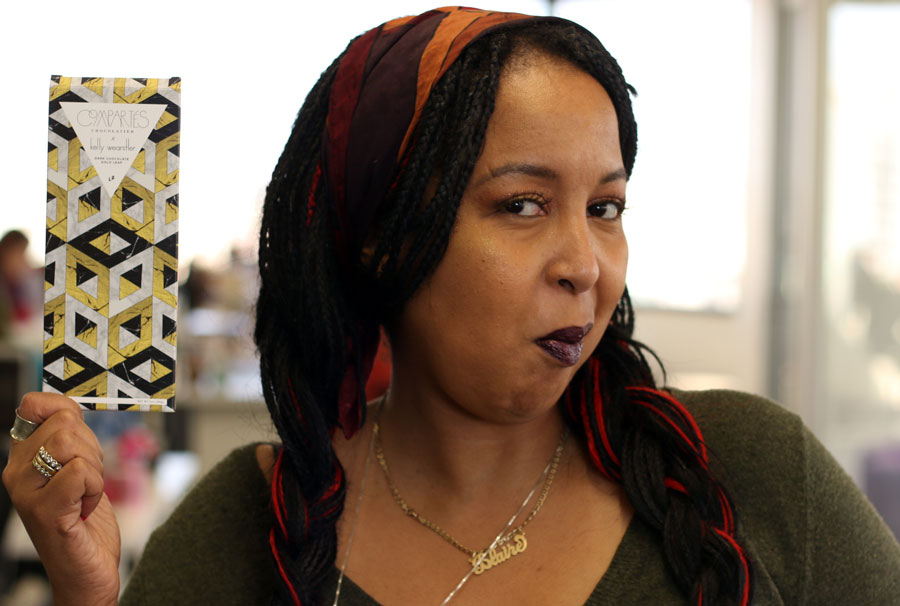 "The dark chocolate wasn't too sweet and the gold had a grain-like taste, so it was like a very classy coco puff."
Bailey Benningfield, Associate Video Producer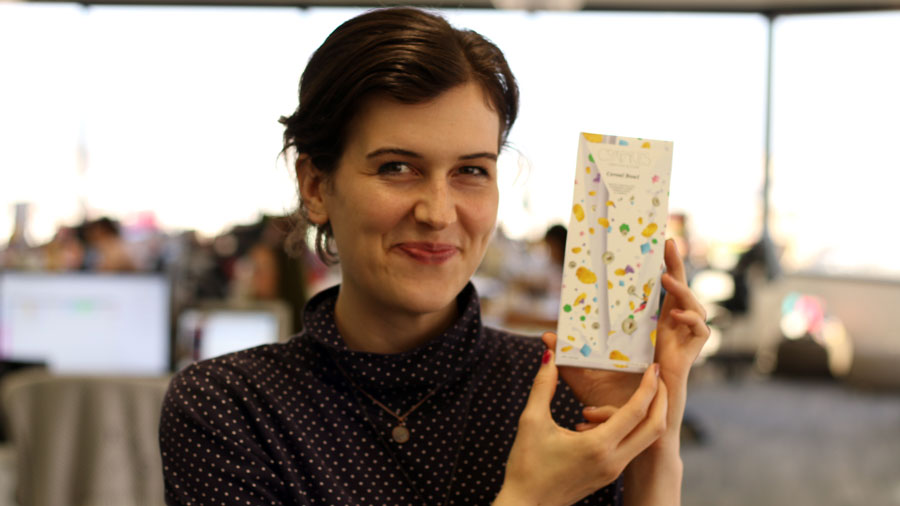 "I tried the White Chocolate cereal bar, and is was amazing! There were chunks of cereal inside which gave it a fun lil' crunch. I honestly wish I could eat it every day."
Anna Gragert, Associate Editor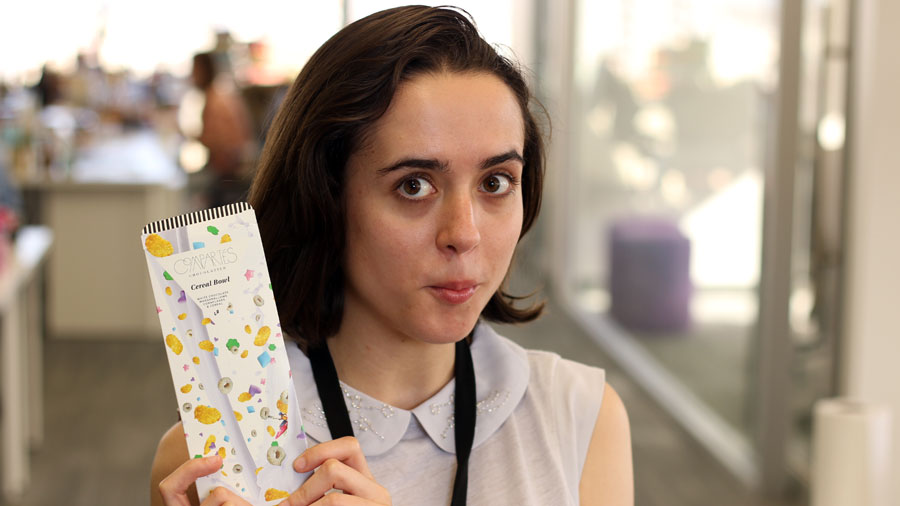 "The Cereal Bowl bar is like something Lucky the Leprechaun would have on standby for a bad day. With its white chocolate base and built-in cereal marshmallows, it's like nothing I've ever experienced. This magically delicious bar certainly has an interesting mouth-feel, one I wouldn't mind indulging in during my own bad day."