We tried Pringles' new hot dog flavor, and here's our verdict
Chip flavors have gone so far away from cheese and ranch. Now you can get anything from Buffalo Chicken to Sriracha to Southern Biscuits and Gravy (hello, Lays!). Which is why when we heard news of Pringles' new hot dog flavor, we were intrigued. So intrigued that we decided to give them a flavor test at HelloGiggles HQ in New York City.
It turns out that hot dog isn't the only flavor coming to the market. In fact, there are three new kinds of Pringles: Chili Cheese Tortillas, Hot Diggity Dog, and Cheddar Cheese Lightly Salted. That last one promises 50% less sodium than the regular Pringles, for those concerned about their salt intake. We got all three to try.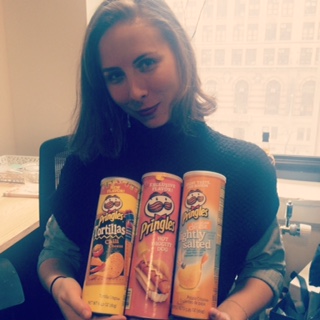 All three flavors came in the standard Pringles tube, the packaging that makes it the ideal chip for not getting crushed in your backpack on a long bus trip. Weirdly, the Tortilla flavor tube was slightly shorter than the other two. The Pringles looked pretty much like the other flavors you know and love: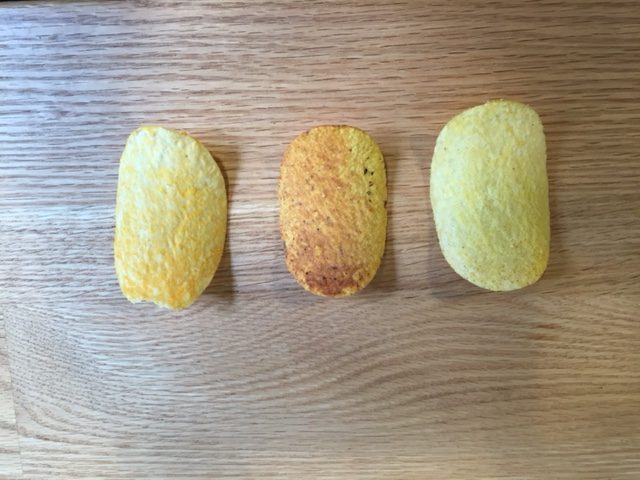 But come on, you didn't come here for the side-by-side comparison. You came here to hear what Hot Dog chips taste like. And we assembled our expert taste test squad, editors Elena Sheppard and Margaret Eby and fabulous new intern Rosemary Donahue. Here's our verdict on all three new flavors.
Cheddar Cheese Lightly Salted Pringles
"It tastes like what it says. They're not bad." -Rosemary
"Tastes like Cheese Whiz. Not a fan. I won't be eating these." -Elena
"Not my first choice, but I would eat these if I was on a bus or something." – Margaret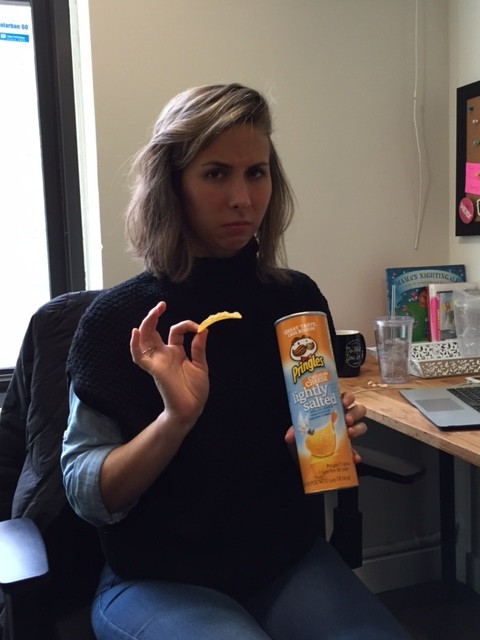 Chili Cheese Tortilla Pringles
"These have a nice ombre color. I think they look better than they taste. But they're pretty." – Rosemary
"It smells delicious. This is the perfect Pringle to eat chili with. I'm into them." -Elena
"These remind me of BBQ Fritos. It tastes like middle school vending machine to me, and I'm down with that." -Margaret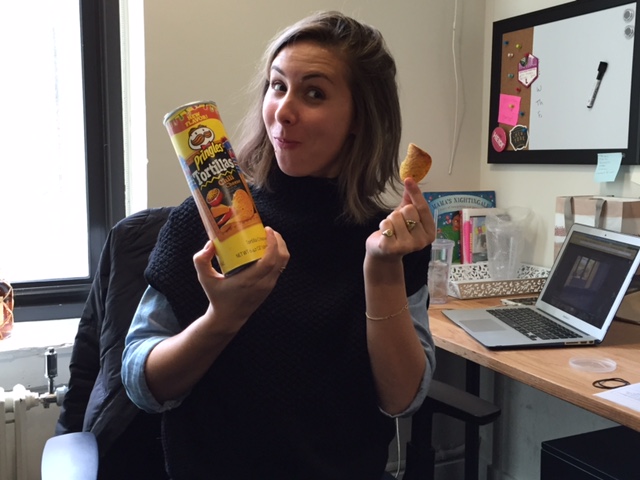 Hot Diggity Dog Pringles
"I feel like I have have hot dog air in my mouth. There's definitely a hot dog aftertaste." -Rosemary
"I kind of like these! They taste like mustard and I really like mustard." -Elena
"Yeah, I'm into the mustard flavor! They also have a kind of pork product breadiness? Surprisingly faithful hot dog flavor." -Margaret
Our final verdict? It's a chip that tastes like a hot dog. I mean, what more can you ask from a snack food?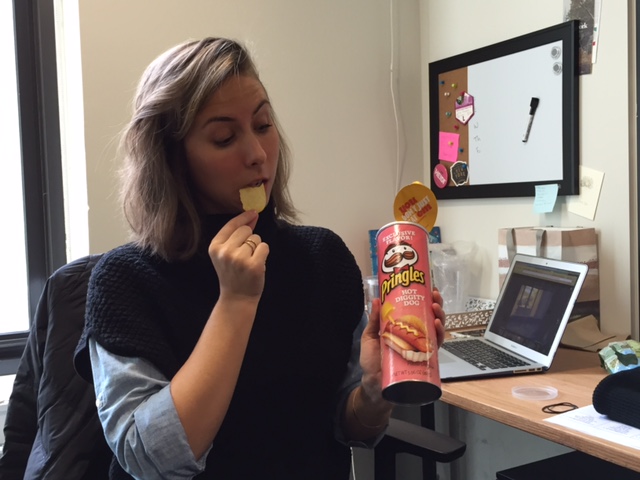 [Images via Elena Sheppard, Margaret Eby]