I tried GlamGlow's first-ever glitter face mask and it was a disco party on my face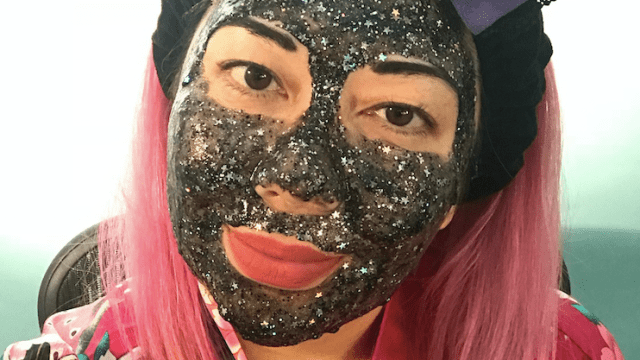 Glitter is a huge trend in makeup, so it was only a matter of time before our favorite beauty brands would try incorporating glitter in other ways.
Sure, we've had sparkly lip gloss, shimmery hair sprays, and of course, glitter nail polish, but glittery skin care is a frontier that is just now being explored.
GlamGlow is coming out with a glitter face mask, and it is EVERYTHING.
There's no better skin care brand to bless us with this scientific innovation than the purveyor of face masks, GlamGlow. When I first saw the #GlitterMask, I couldn't believe how ethereal it made you look.
I had so many questions, like, what is it made of? What does the glitter do? What will my skin feel like afterward? How many selfies will I need to take until I felt satisfied with proper documentation? It was a true beauty enigma.
The mask is made with GlamGlow's patented Teaoxi technology, which contains licorice and marshmallow leaf to help tone skin and keep it firm. Licorice is also known to help diminish discoloration and age spots while marshmallow helps heal and moisturize.
Luckily for all of us, I was able to get my hands on a sample of it from the brand and tested it out.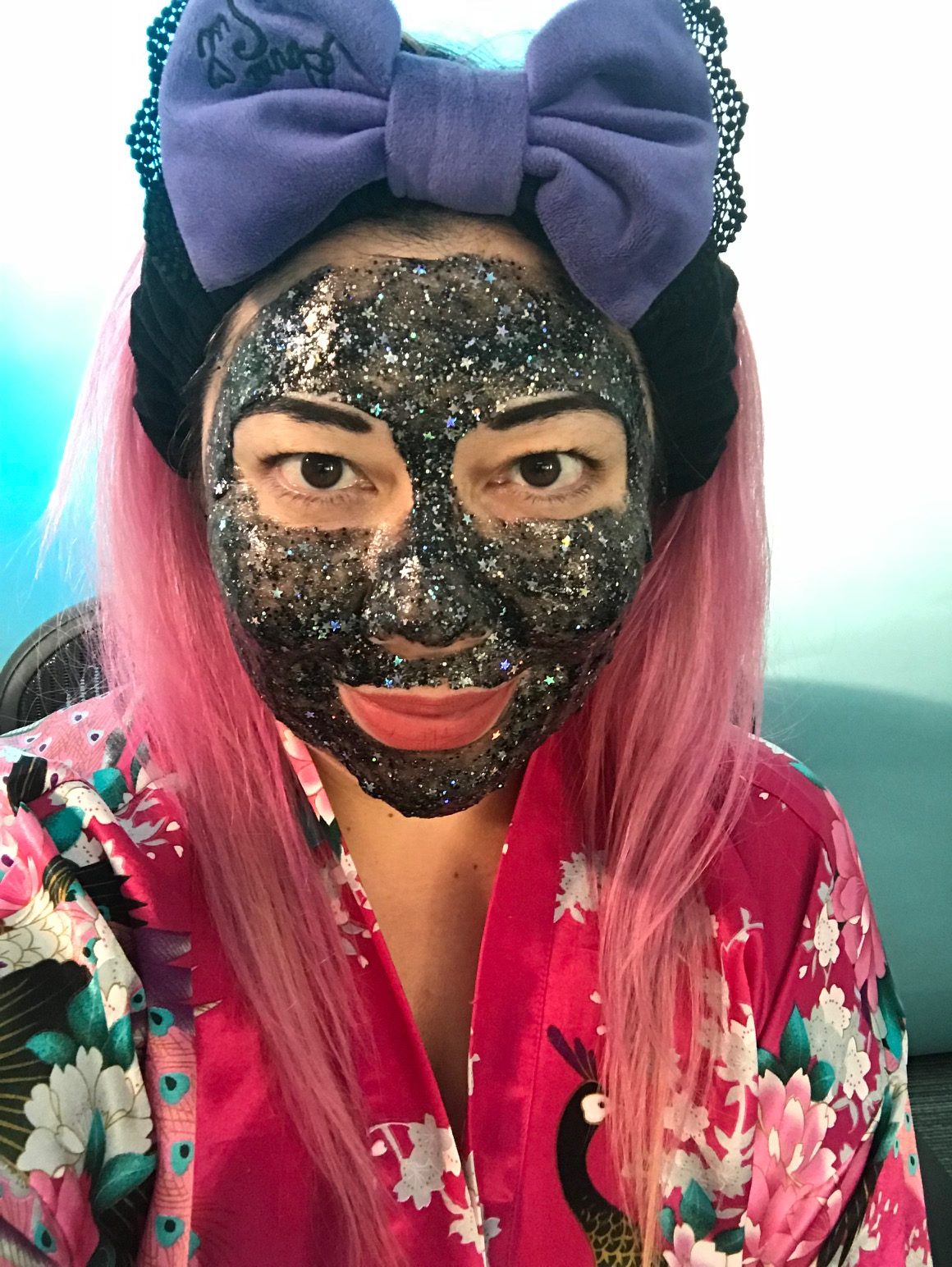 How to apply it:
Like GlamGlow's other face masks, the best way to apply it to your face is with a brush, which is included in the box. You leave it on for about 20-30 minutes until it dries and hardens. It becomes easy to peel off, like a Fruit Roll-Up. Any remnants of the mask can be removed with a damp washcloth.
Will that glitter hurt my gorgeous mug?
First up, there's no actual benefit to the glitter. It's purely for aesthetics, and honestly, I don't mind AT ALL. The glitter won't do any damage or exfoliate your face, either. It's suspended inside the formula, and the mask is thick so you don't even feel the sparkles on your face.
What does the mask do?
Now the formula isn't anything new — it's actually the brand's beloved GravityMud mask with a shit ton of glitter in it. If you've ever tried GlamGlow's GravityMud mask, then you're already familiar with its benefits. Every time I've used it, my skin felt smooth and hydrated. The glitter just elevates the experience.
Bottom line:
Fans of GravityMud will naturally love this mask. And if you want your Instagram likes to skyrocket or have an interesting and very unique LinkedIn photo, the #GlitterMask is a must-have. You're also going to need to download the KiraKira app because it is a MUST when using this mask.
Watch how the mask compares to a very interesting DIY version in our video below.
[tempo-video id="5655157757001″ account="4607804089001″]
GlamGlow will be launching the mask for $69 on GlamGlow.com and at Sephora in early December.