We spoke to Marchesa about their latest campaign and the inspiration behind their dreamy runway show
The world of Marchesa may be straight out of a romantic fairytale, but that doesn't mean we can't live in it. The latest endeavor by Marchesa is a collaboration with Stella Artois and water.org, through the creation of a bespoke gown that will help raise awareness about the global water crisis. Aptly titled "Buy a Lady a Drink," this campaign aims to end the global water crisis by selling limited edition Stella Artois chalices that provide a woman with five years of clean drinking water.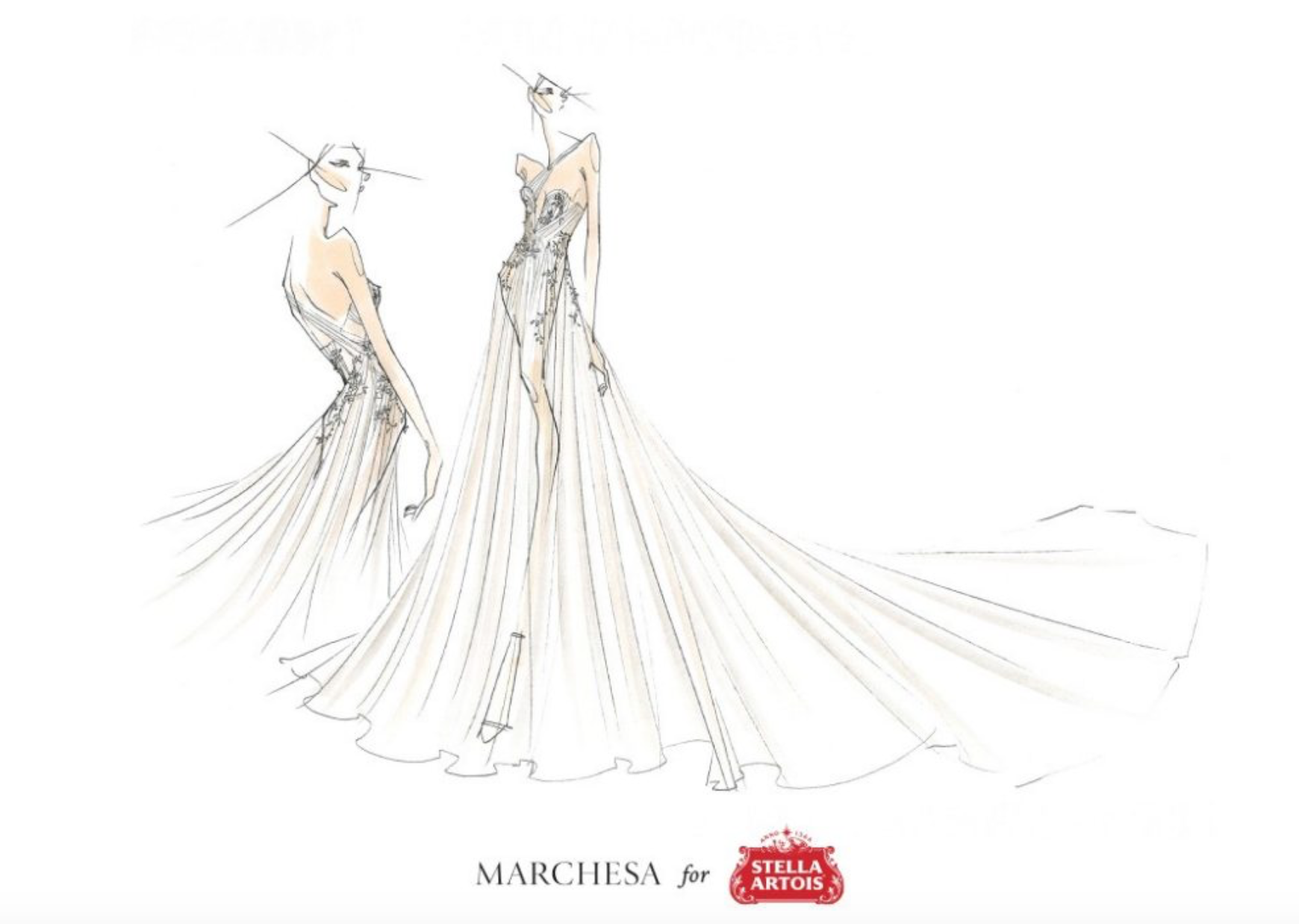 Marchesa will be using beads made of these melted down chalices to create a customized gown that Olivia Culpo will be wearing on the Oscars red carpet. And although we don't know what the gown looks like, we know it's sure to be otherworldy and overwhelmingly beautiful. We spoke to Georgina Chapman and Keren Craig, the masterminds behind the fashion house, on why they decided to work with this campaign, what it means to them, and what inspired their latest collection.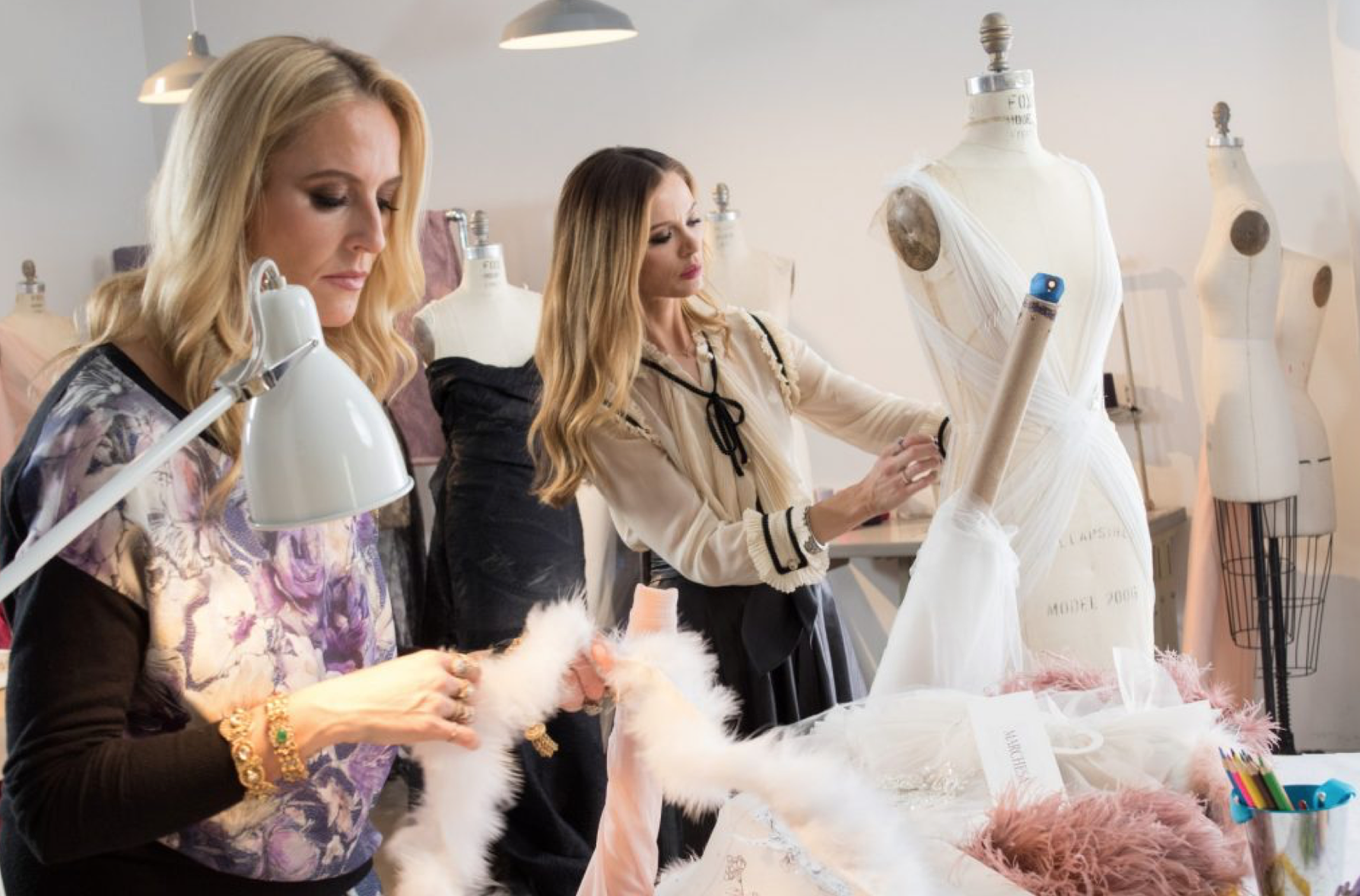 The duo was, understandably, very excited when they were approached by Stella Artois about this collaboration.
"This is a dress that can literally provide water for people around the world, because we're going to be sewing beads made from the chalices onto the actual dress that Olivia is going to wear on the red carpet. So you know, one chalice means five years of clean water, so we were very, very inspired and excited and wanted to get involved with the project as soon as we heard about it," Marchesa told us.
And although they hadn't started constructing the gown yet, the duo did say that they were looking forward to working with the beads in a new and innovative way. When asked if they were nervous, the duo laughed. "The beads are something we really considered and thought about and something we thought was integral to the design process of the dress. Because, you know, the dress itself has been inspired by the Stella Artois chalice and 'Buy a Lady a Drink.' We wanted it to be tangible, and reflect a certain amount of years of clean drinking water so that people could really understand the impact they could make by buying one of these chalices. We wanted the story to resonate in the strongest way possible on the red carpet. So the beads have arrived, and we have our first fitting tomorrow, so we will see!" Marchesa said.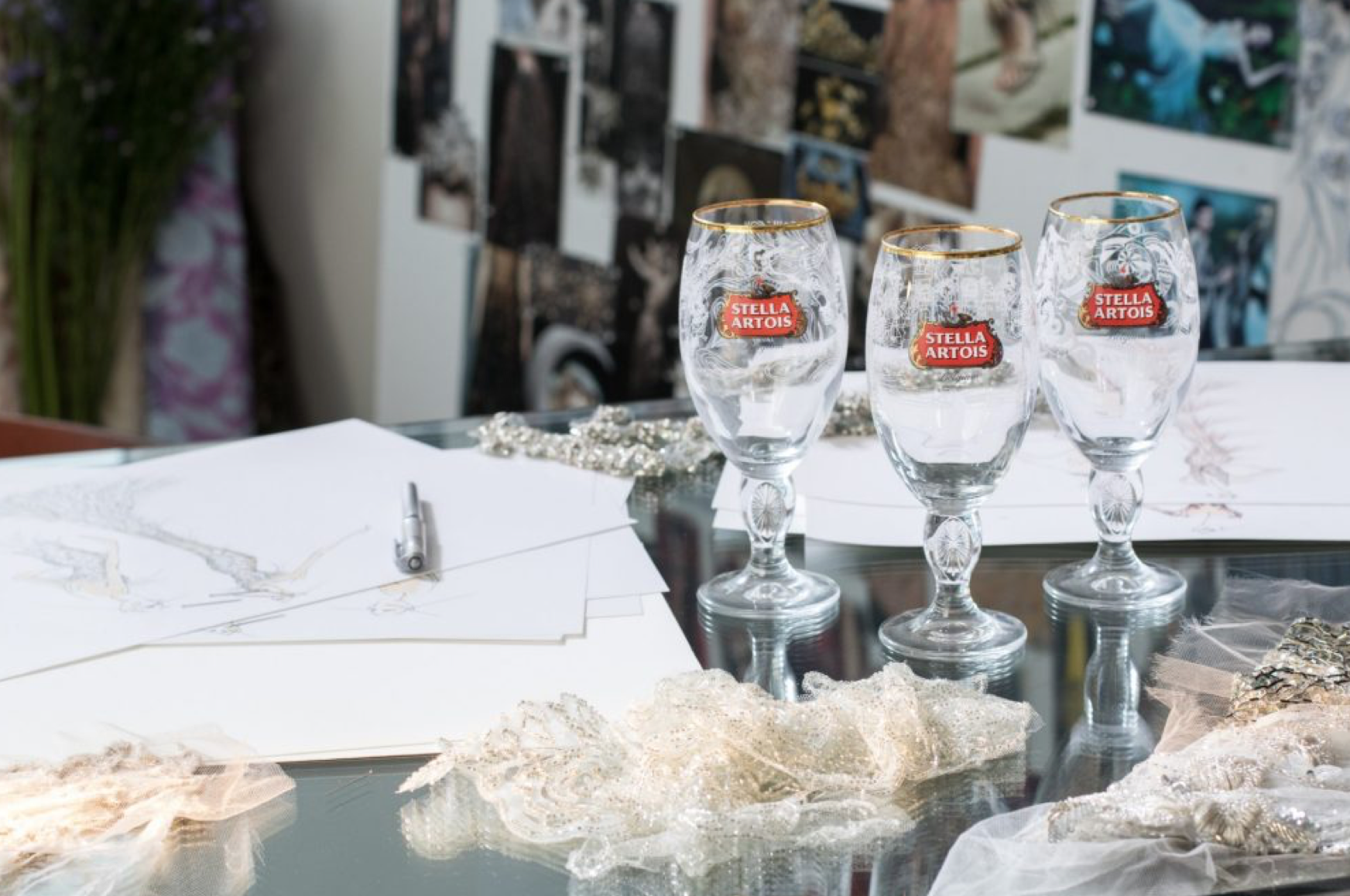 The thing about this dress is that even though it's inspired by a glass Stella Artois chalice, it is still Marchesa. And we can probably take cues from the designer's runway shows on what to expect in terms of grandeur.  For their Fall Winter 2017 runway show, presented on February 16th, the house looked East, namely to imperial China. Movies like Crouching Tiger and Farewell my Concubine inspired the aesthetics of the houses latest, which was filled with rich colors, plenty of fringing and high collars. "We were taking the romantic aspect of the idea of China and the definite identity that their fashion has, and incorporating it into the Marchesa fantasy world, if you will," Marchesa said of the inspiration behind their latest presentation.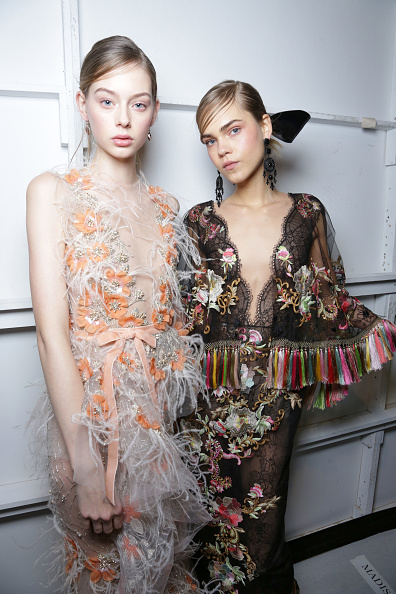 But both Georgina and Keren aren't satisfied with sticking solely to clothing to portray the story behind their collections. For Marchesa, it really is about a head-to-toe look. For this seasons show, the duo tapped Gucci Westman and MAC to create rose-flushed makeup looks that paired with the vibrant creations the models wore. Finished with shoes and jewelry from the line, and Moroccanoil for hair, the completed style really brought the designers visions to life.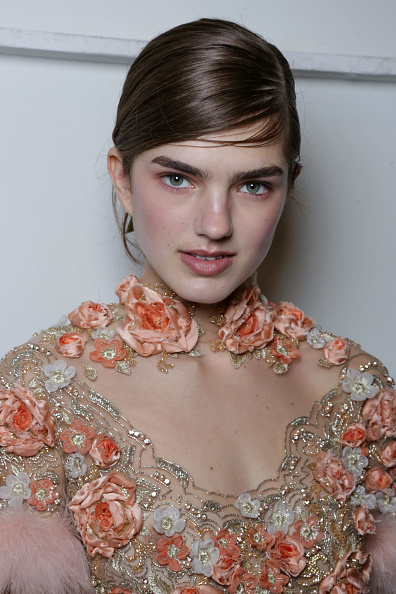 We're sure that we can expect the same attention to detail for their Stella Artois-inspired gown that will be hitting the Oscars red carpet on February 26th. Backed by such a humanitarian vision, this collaboration really is what fashion is all about. And thankfully, Marchesa walks the walk, so we know that the manner in which this gown is created matches the ethos of the campaign.
"We make all of our dresses in Marchesa in our atelier so we are not polluting water! We're one of the few brands that don't do that, we work in a very couture way. We have our factory right here, where we're speaking from right now, it all happens in front of our eyes," Marchesa reassured us.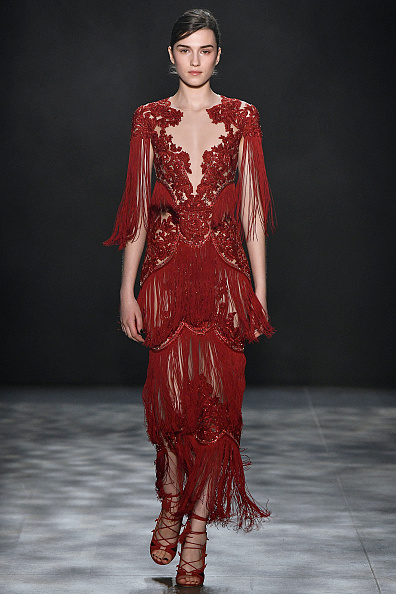 We can't wait to see the finished gown, and buy a chalice. We just hope we look as fabulous drinking from it as Olivia will wearing it.