OMG we now know who Joey Gladstone's wife is on "Fuller House"
Hold on to your hats! Mrs. Gladstone was just revealed, and she's HOT! The second season of Fuller House hit Netflix on December 9th, and we were introduced to Joey's wife and four kids — all of which are crazy talented. And as if that's not impressive enough, Joey's wife, played by Laura Bell Bundy, is a stunning singing and dancing Broadway star IRL!
Some would say that by the looks of things Mrs. Gladstone is way out of Joey's league.
On the surface, they may be right, but underneath it all we think they may just be the perfect match.
After all, Laura Bell Bundy has graced the small screen numerous times, and is probably most known for her role on FX's Anger Management!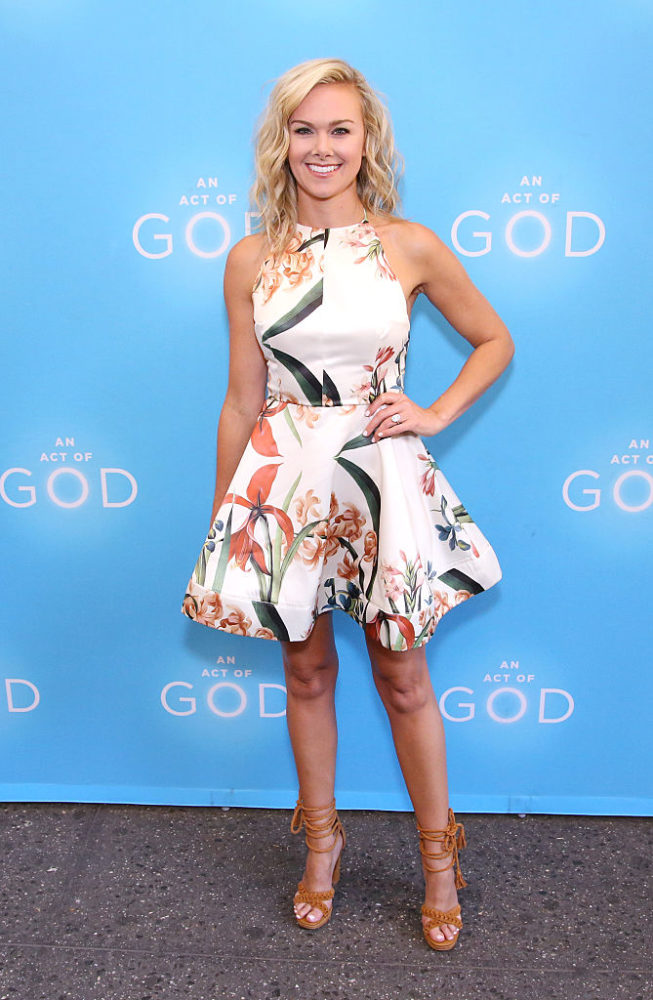 The actress revealed the role in an Instagram post, letting her fans know that she's excited to play Mrs. Gladstone!
Fuller House has definitely been well received by all of the Full House fans! Each episode feels us with so much nostalgia, and we're so happy season two is back in time for the holidays.
As for the Gladstones, we can't wait to see more of their storylines unfold. Joey is such a great uncle, so we know he's going to be an even better father.