McDonald's cherry blossom float is a pink drink paradise
Seasonal drinks are our not-so-guilty pleasure and McDonald's in Japan has got a whopper. (Err, that's not related to Burger King's Whopper.) For the spring, McDonald's has released a cherry blossom drink. Now, before you proceed, we want to remind you that this spring drink is only available in Japan — and only until the end of April — so unless you want to plan a lavish vacay ASAP, you'll just have to dream of this fizzy cherry blossom-themed dessert drink for now.
According to RocketNews24, the McFloat Sakuranbo from McDonald's (sakuranbo means "cherry fruit" in Japanese) is made with Satonishiki (cherry juice). So think like a fizzy Shirley Temple topped with vanilla ice cream.
But let's stop talking about it and check out what this cherry blossom spring beauty looks like.
The color goes from a dark pink to a lovely light pink to white. With the matching cup, it screams SPRINGTIME. And if ice cream isn't your thing — or you have some sort of intolerance to lactose — McDonald's locations in Japan have also released the dairy-free McFloat Sakuranbo.
Starbucks had its own version of a cherry blossom drink in 2016 (made with strawberries) that was released in the U.S. and looked absolutely scrumptious.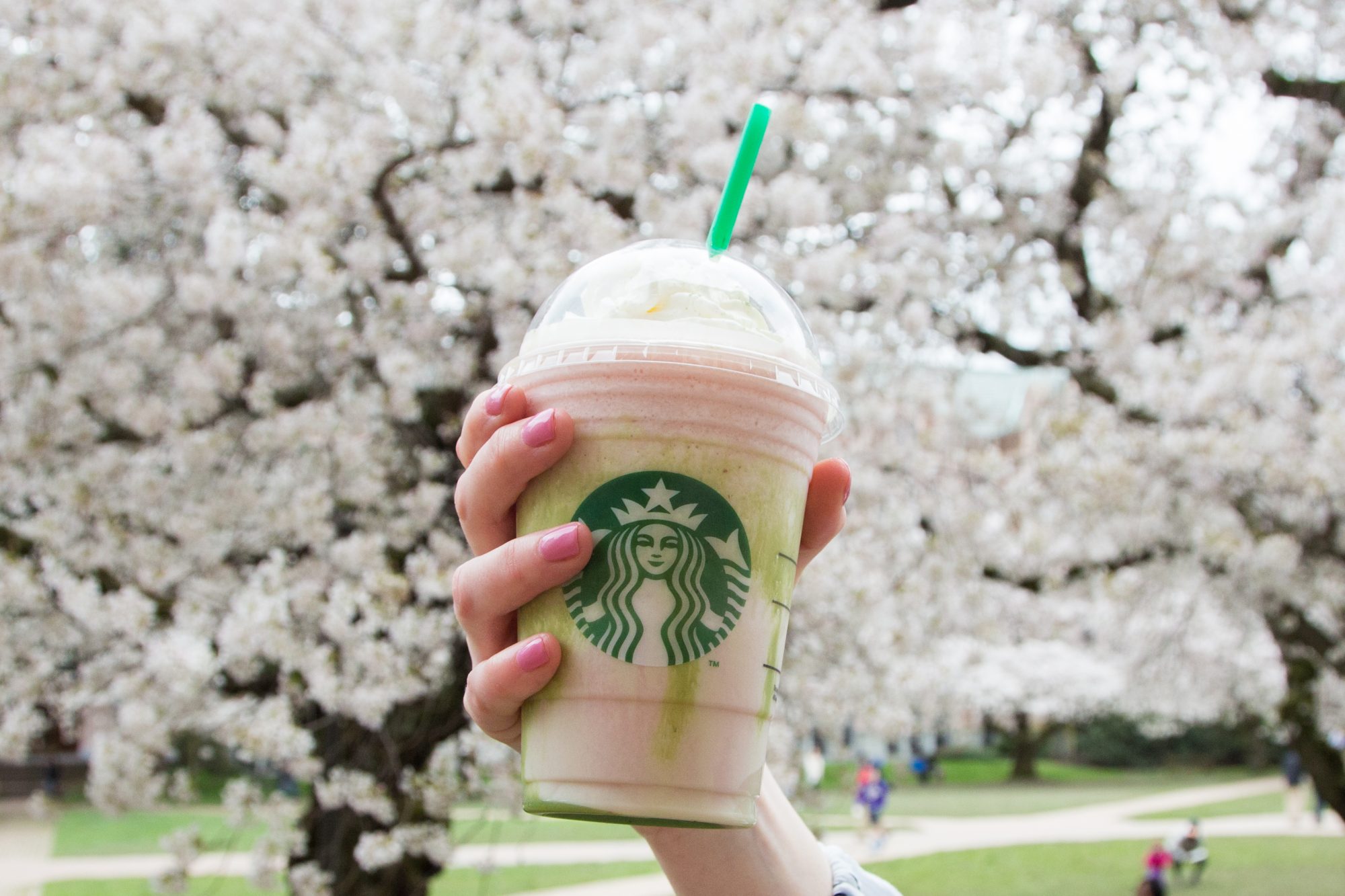 But for 2017, we're currently digging the cherry-themed and cherry-tasting beverage from McDonald's in Japan.
https://www.instagram.com/p/BSUzRhgBomh
The McFloat Sakuranbo was released on March 8th and will be around until the end of April. So if you can't book a ticket to Japan by then, I guess the next best thing is to head to the National Cherry Blossom Festival in Washington, D.C. But you've only got until April 16th for that as well.