We just got more information about Melissa McCarthy's upcoming Christmas movie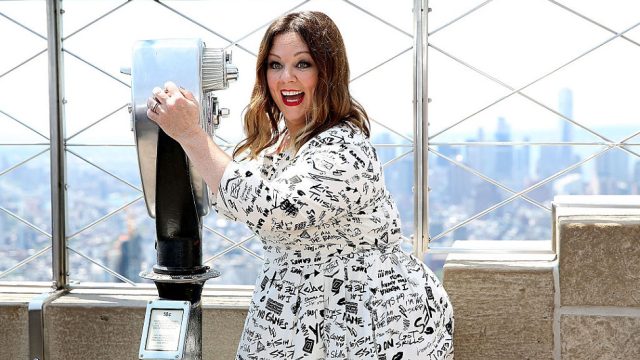 Are you prepared for a Melissa McCarthy Christmas movie? Good — since it's definitely happening. While there were whispers of McCarthy starring in a woman-centric film about Santa Claus, we finally have some new details.
The movie, which is currently in production under the name Margie Claus, has officially be bought by New Line Cinema.
The musical comedy (yes — McCarthy will be singing!) will also be produced by the star and her husband, Ben Falcone. Falcone also helped write the script, and we know it'll be good. We mean, the two have been wed since 2005, so Falcone writing with the image of his wife as the lead means that he knows she'll totally nail the part. Not like we had any doubt.
This will actually be the third time that Falcone and McCarthy have teamed up with New Line. Obviously, the film studio knows that this pair has no problem with churning out a hit.
In the film, McCarthy will be Mrs. Claus. After her husband goes missing on Christmas Eve, she sets off to find him along with a rescue team.
Fun and music will, without a doubt, follow.
McCarthy isn't the only funny lady looking to lead a Christmas movie. Anna Kendrick might actually be Santa Claus in another upcoming film that Disney is looking to create. Frankly, it's about time.
According to Hollywood Reporter, the film is looking at a November 15, 2019 release date. So yes — it's still far away, but since this could very easily be the next Elf, we don't want them to rush anything.