We just got a major update on the rumored "Charmed" reboot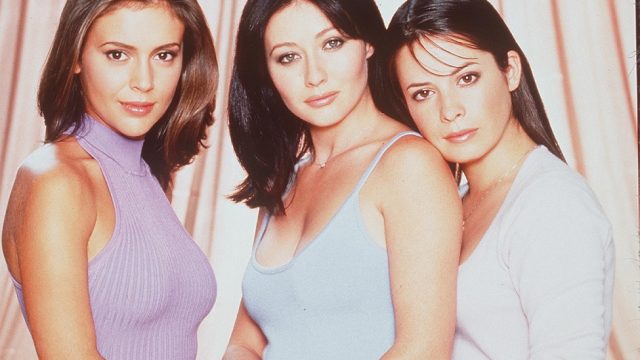 If you were a fan of Charmed (and who wasn't?) you might have been excited to hear the rumors that cast members Shannen Doherty and Alyssa Milano were chatting with executives regarding a comeback. But sadly, Holly Marie Combs shut down Charmed reunion rumors with a recent Instagram post.
The post was actually a screenshot of the show from back in the day, and while we're bummed about the caption, we can't help but get a little nostalgic. The photo includes cast member Rose McGowan, who joined the show during the fourth season. As Combs put it, the photo took place during their "wood nymph days."
"I'm sorry to say that all the reboot rumors are just that.... rumors," McGowan said.
But hey — that's not ruling anything out in the future. She's just saying that perhaps these rumored meetings and deals aren't happening yet.
Combs must have gotten the same question during a past panel at Wizard World Comic Con, since she also posted this photo which features Brian Krause, otherwise known as Leo Wyatt on Charmed.
Back in January, Entertainment Tonight reported that Jane the Virgin showrunner Jennie Snyder Urman  would be working with writers Jessica O'Toole and Amy Rardin to create a new show with a very similar concept, but set in 1976.
We'd have hoped that McGowan, Milano, Combs and Shannen Doherty would find a way to be on set (even as different characters, as Prue is no longer with us) but like Combs said, they're all just rumors.
No matter what, it's always good to know that fans would fully support a comeback. Whether it's new characters, or an update as to where our girls are today, it'd be a pretty incredible show.