We just caught Millie Bobby Brown's "Stranger Things" audition tape, and she crushed it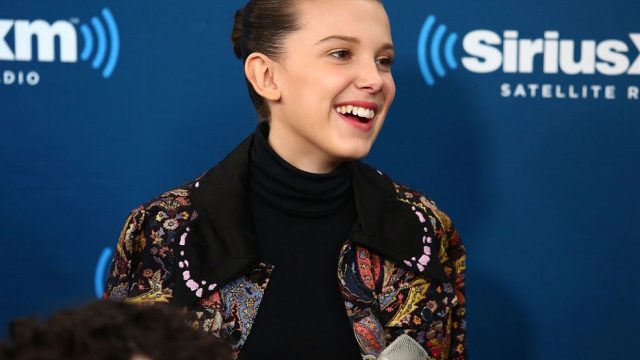 Every young star has to start out somewhere. That's why we're pretty impressed by the audition tapes for the Stranger Things kids, which have resurfaced in a fun video on YouTube. Not only that, but fans get to see the reactions of Millie Bobby Brown, who plays Eleven, and Finn Wolfhard, who plays Mike, as they were unveiled on the show Beyond Stranger Things. Unfortunately, the rest of the gang is absent from the viewing, yet we're sure they checked the video out as a reminder of what they were like around two years ago.
The video shows both Brown and Wolfhard, along with actors Gaten Matarazzo, Caleb McLaughlin, and Noah Schnapp, rehearsing a few key dramatic lines from the script. Since these videos were initially submitted, the kids ended up turning into household names in what would become one of Netflix's most talked about shows. Even though they were even younger at the time, they still came off as professionals — which is incredible, as aside from Stranger Things, many of them just have a couple other acting credits on their resumes.
One of the most notable transformations was Brown, who had long hair in her segment. She also introduced herself as "Millie Brown," meaning that the "Bobby" was added into her stage name after she was cast.
Watch and see how much they've changed.
https://www.youtube.com/watch?v=PNOMbqzjGCw?feature=oembed
One of the best parts is when Brown realizes how "depressed" she was being — but hey, whatever she did worked. Obviously, the Duffer Brothers, who were present during this part of Beyond Stranger Things, saw that she had true potential — even if she looked "like Susan Sarandon," as Wolfhard pointed out.
 We're already anxiously awaiting season three.