We have Valentine's Day on our mind thanks to Charlotte Tilbury's new lipsticks
We might as well ask Charlotte Tilbury to be our Valentine this year because her new lipsticks are the epitome of love! From the pale pink Valentine shade to The Queen, a rosy hue, we are having heart eyes over these gorgeous colors! The new shades are exclusive to the Charlotte Tilbury website and will run you $32 each. The squared tips on each of Charlotte's shades make for perfect use with a lip brush right out of the tube. The feminine colors are meant to enhance the natural shade of your lips while 3D pigment reflects light to make lips appear softer and fuller. Basically, Charlotte is a lip magician.
Any of these romantic colors make for the perfect date night lipstick! If you're taking out a small clutch, not to worry, our favorite Charlotte Tilbury Limited Edition Matte Revolution Mini Lipsticks are still available! That trio of shades is only $39!
Here are the new lipstick shades we're swooning over!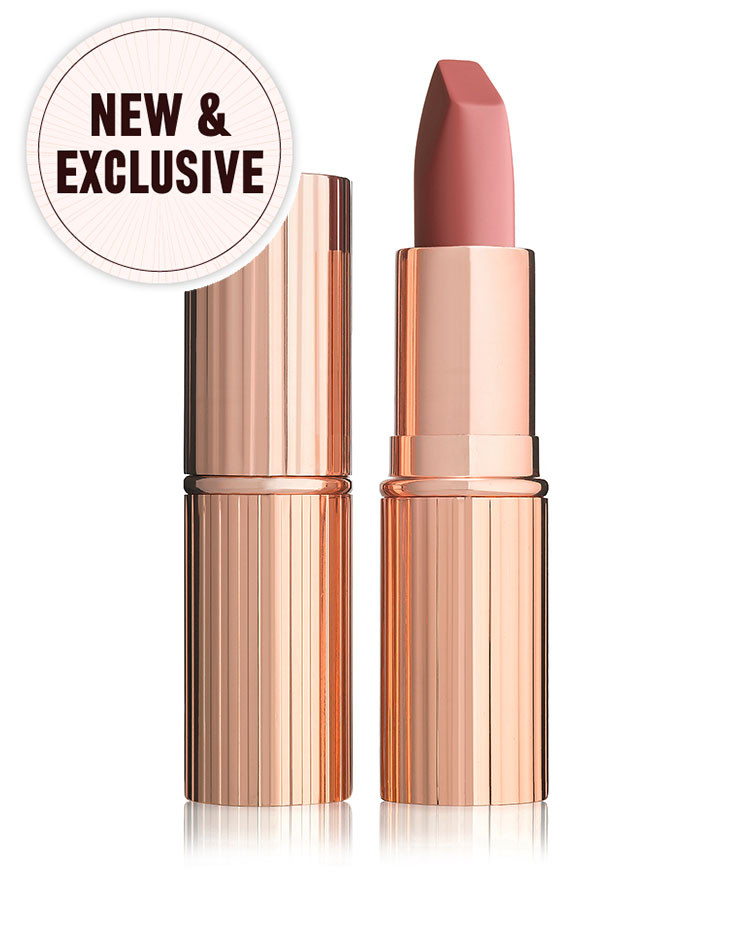 According to the website, this soft matte shade is taken from the Lip Cheat Lip Liner. It is a nude-y pink, meant to mimic and enhance the natural hue of your lips, so you can CHEAT a perfect pillowy pout!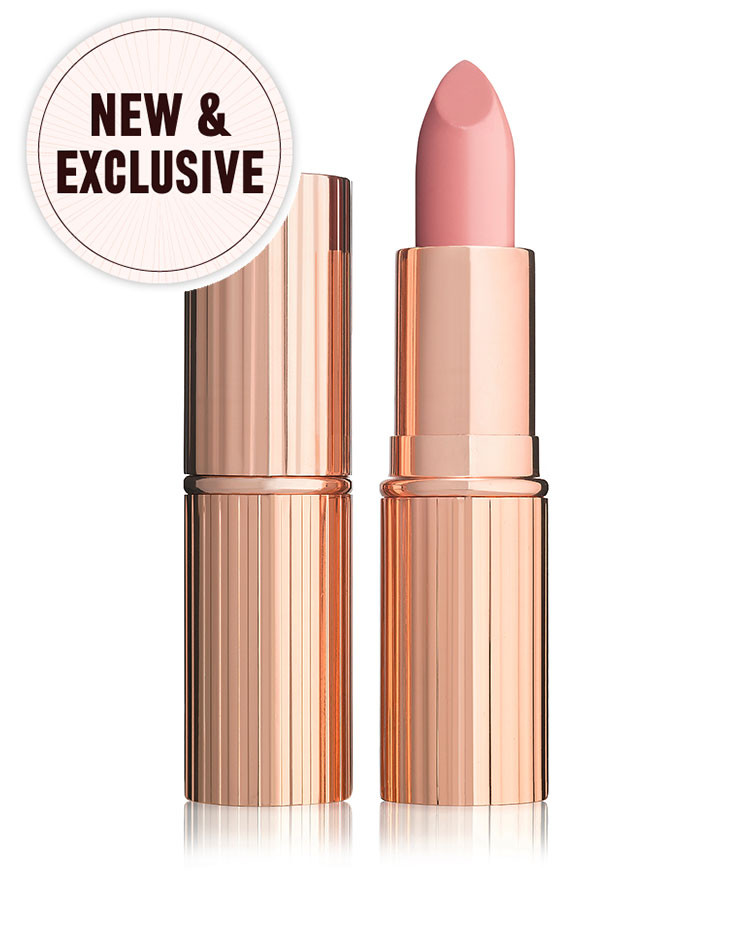 Part of the K.I.S.S.I.N.G. collection (so appropriate!), the description of the Valentine shade says that it is a gorgeous petal-rose pink that was named by the CT fans on Instagram. How neat is that?!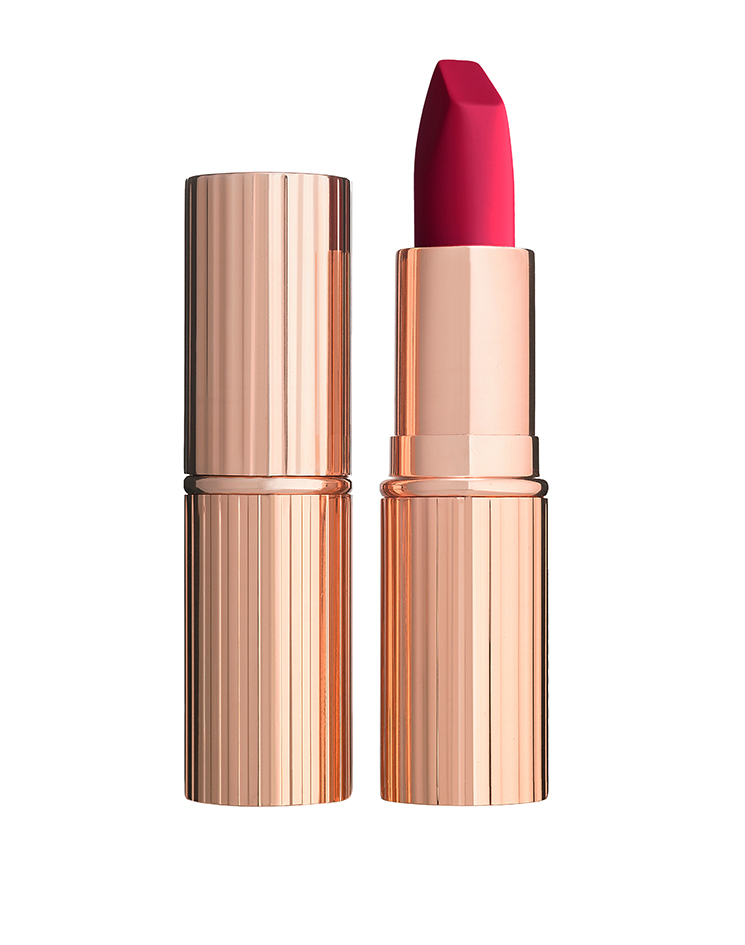 Part of the Matte Revolution collection, which utilizes 3D glowing pigments to create the illusion lit-from-within lips that appear wider and fuller. According to the store, this shade is a rosy crown-jewel pink lipstick in homage to her majesty, Queen Elizabeth II.
Remember these Charlotte Tilbury shades won't last forever! Stock up now for Valentines Day!