We have the first pics from the Season 2 of "Fuller House" — and they'll make you excited for Halloween
The Tanners are ready to celebrate Halloween, and we have the first photos of the Fuller House cast getting into the spooky holiday spirit for their upcoming season. If you missed it, the family classic Full House got the reboot treatment this last February, and Netflix was the one to bring it to life. The series follows our fave San Francisco family (minus Michelle Tanner, who was in ~fashion school~) all grown up, and it was the best thing to ever happen to our nostalgia-loving hearts. And soon, there will be a Season 2
Season 2 of the hit Full House spin-off, however, won't arrive until after Halloween, but that doesn't mean they can't celebrate too! We have some sneak peeks into the new season, and it does not look like it's going to disappoint us.
The first photo shows D.J. (played by Candace Cameron Bure) and her three sons — who are too cute it's almost scary — dressed as Goldilocks and the Three Bears from the classic fairytale.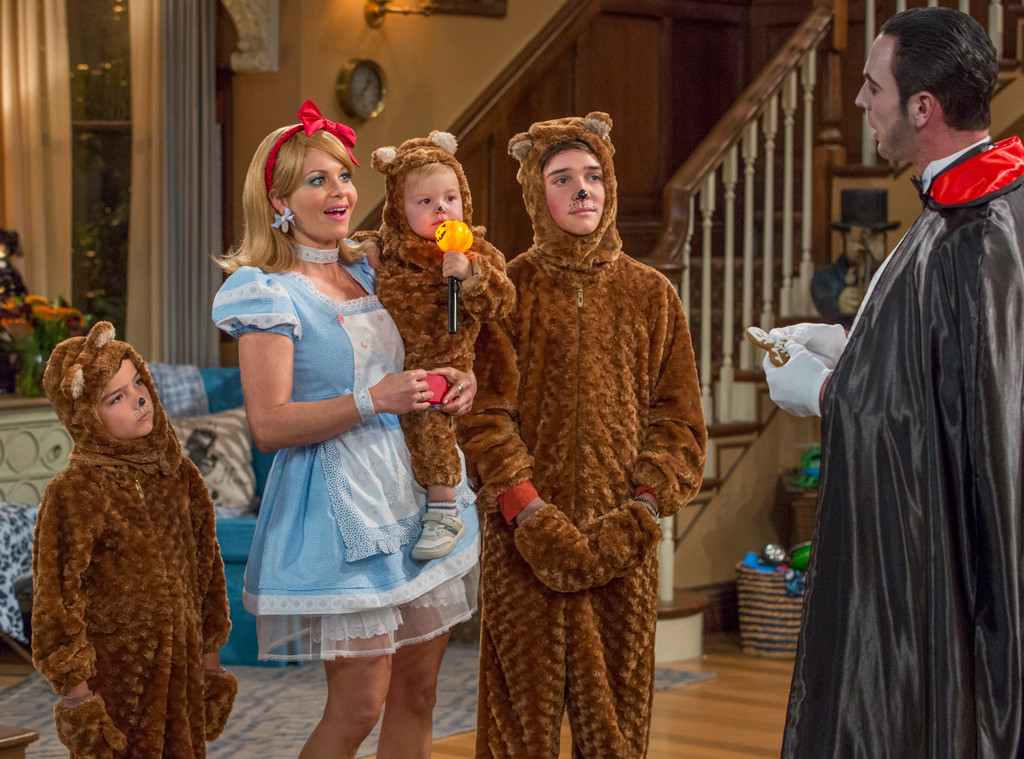 Next up is Kimmy Gibbler (played by Andrea Barber) and her ex-husband, Fernando, who might just be our favorites. They're dressed as a much-beloved couple, both on-screen and off: Lucille Ball and Desi Arnaz.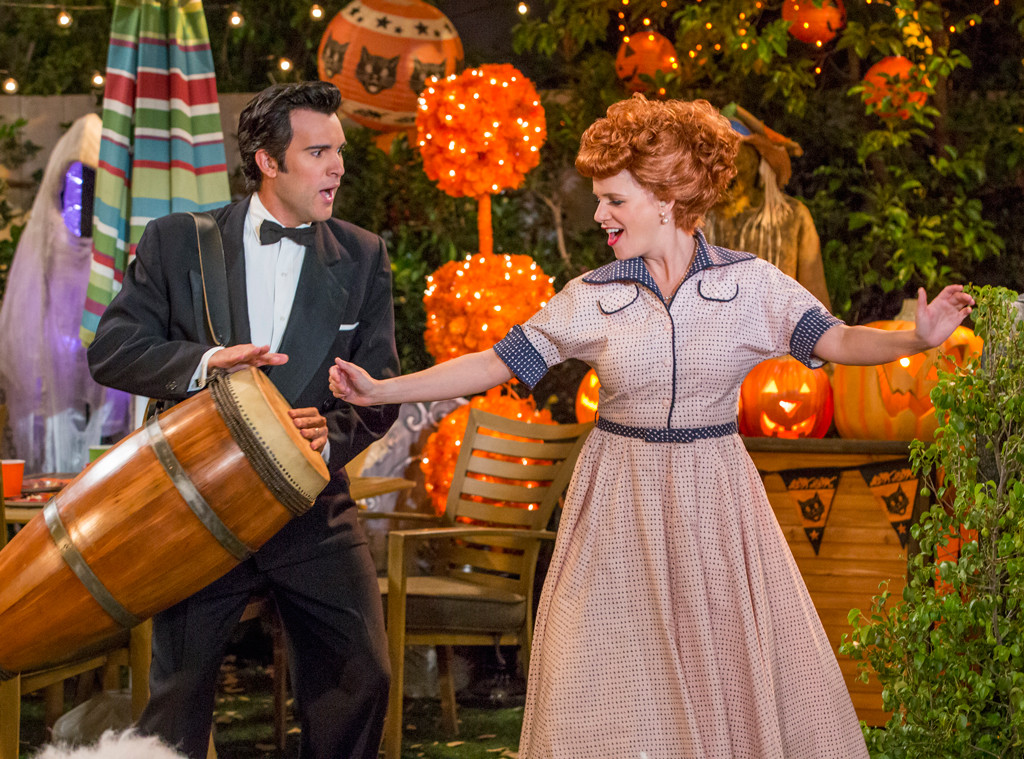 Stephanie (Jodie Sweetin) and Kimmy's brother, Jimmy, took the full-on creeptastic route with zombie costumes that are probably going to leave Kimmy's daughter Ramona with nightmares.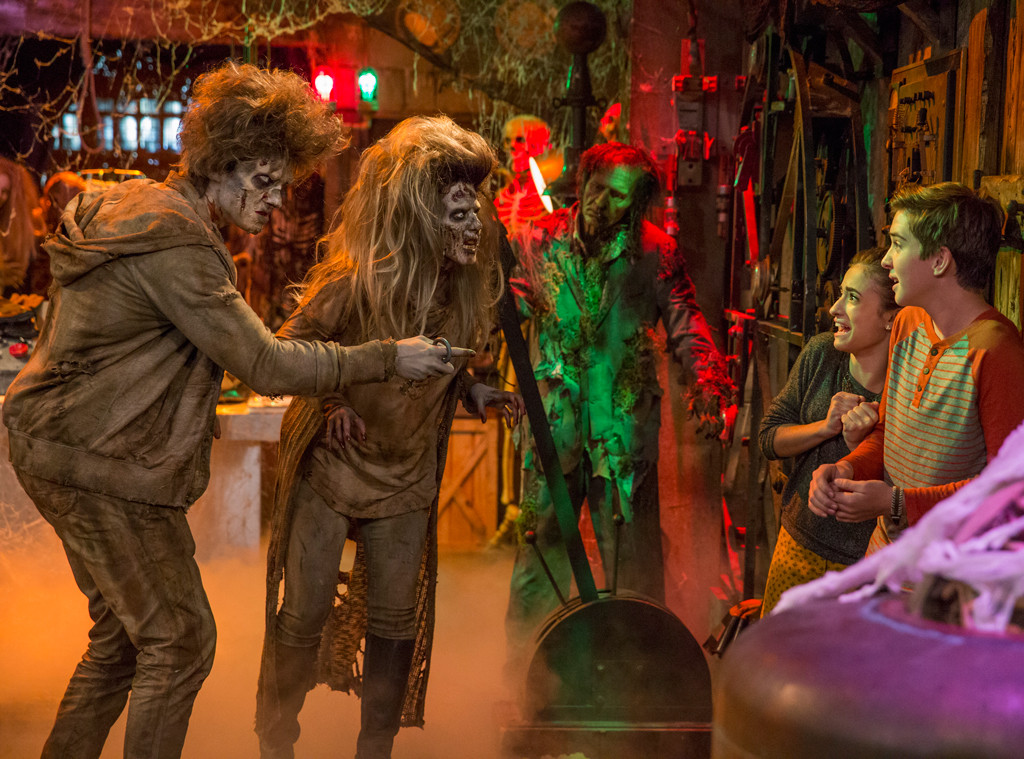 Along with the costumes, the Tanners go all-out with the decorations. From fake corpses to smoke and cobwebs, they've got the haunted house vibe down.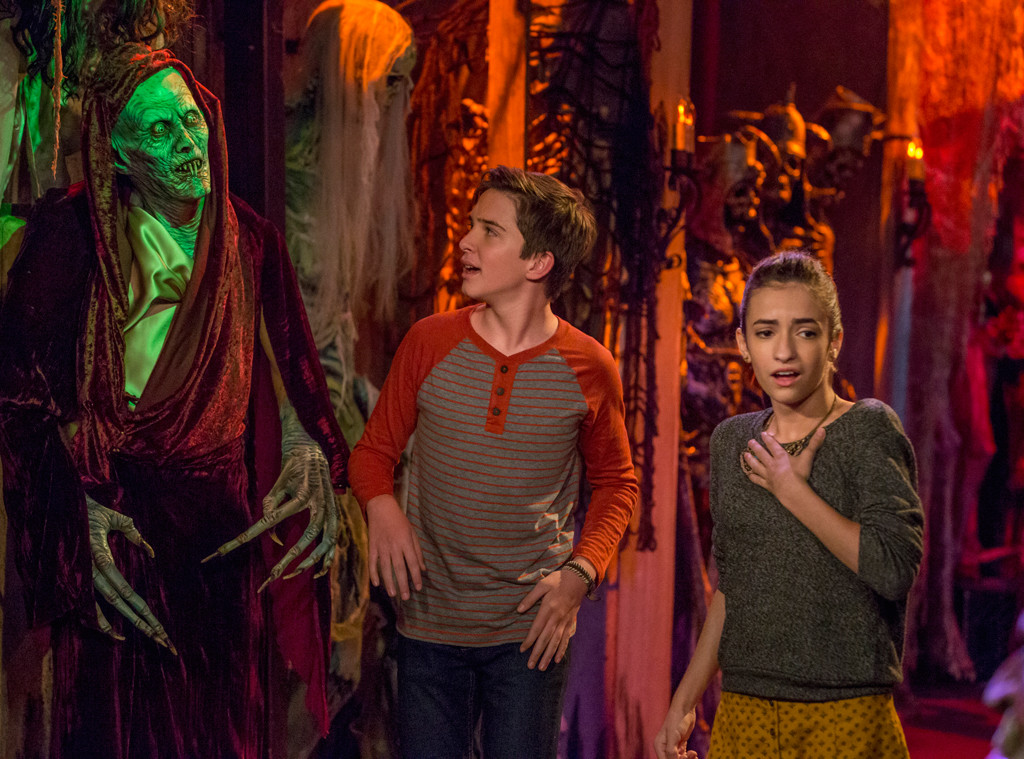 Lucky for us, we'll get to celebrate the entire holiday season with the Tanners this year!
"I'm super excited our season this year is very holiday themed. We have a Halloween show, Thanksgiving, Christmas, New Years Eve, and lots of family," Candace Cameron Bure said in a recent interview.
Fuller House season 2 debuts on Netflix on Friday, December 9th.