We have some major news about the Backstreet Boys' Vegas show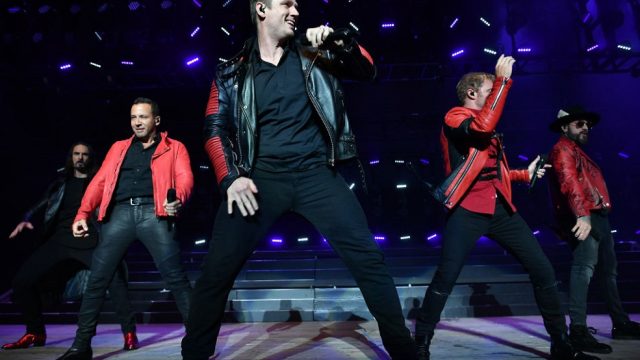 If you haven't found a way to get to Vegas just yet, don't worry. The Backstreet Boys have extended their Vegas residency, which means that you'll be able to see them live throughout the end of February 2018. People was first to break the news, and they even got a chance to talk to the legendary boy band about the extension.
The band, which includes  Nick Carter, Kevin Richardson, Brian Littrell, AJ McLean, and Howie Dorough, started their "Larger Than Life" show this March.
"We are definitely excited to say we've extended our residency," Dorough said to the magazine. "We've been off to a great run! It just feels great to continue this on and hopefully, make this into a longterm residency."
The show has been receiving nothing but praise, so it makes sense that Planet Hollywood wanted to keep them a little longer.
Richardson noted that the residency has helped the Backstreet Boys with their second jobs — being fathers.
"We're all fathers now," he said. "It's just really convenient for us to be with our families."
McLean just recently welcomed a daughter, Lyric, earlier this year. Richardson is a dad to sons Maxwell and Mason.
Richardson shared some other good news — new music is definitely on the way.
"Our timeline is to put some new music out late summer or third or fourth quarter of this year," he said. "And then tour. We're going to put a world tour together next year, and then we're also going to do more Vegas dates down the line."
 We're so happy that Backstreet's definitely back — and here to stay.