We have been #blessed with a close-up shot of Too Faced's Papa Don't Peach blush
We've said it before and we'll say it again: Jerrod Blandino of Too Faced Cosmetics knows that the way to his fans' hearts is to give us as many delicious sneak peeks as possible. He never disappoints! Yesterday was no excuse, as he has gifted our sad, cold hearts with a picture of the new Papa Don't Peace blush! We are total devotees of his peach products, so we have been chompin' at the bit to get a look at this one. It's a companion to their beloved and soon to return Sweet Peach eyeshadow palette, and you know they'll look absolutely divine together!
True to its name, you better believe that it's as pretty as a peach!
We are in love with the packaging and how cute is the design on the actual blush?
It comes as no surprise, of course, as it's common knowledge that all of Too Faced's products are so beautiful that we just want to eat them up!
It's just so apt that they're inspired by some of our favorite foods!
Even their holiday products are food-themed!
Mmmm, macarons! The perfect thing to eat our feelings with this weekend!
We're not alone in our excitement for the Papa Don't Peach blush. Fans everywhere are freaking out!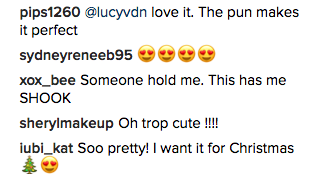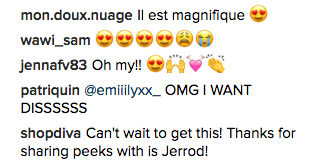 All we need now is a release date and we'll be happy campers. We'll just have to make due with their holiday collection and all their other amazing products that bring us endless joy until then!