We have a new update about Carrie Fisher's condition after her heart attack, and we're all hoping for the best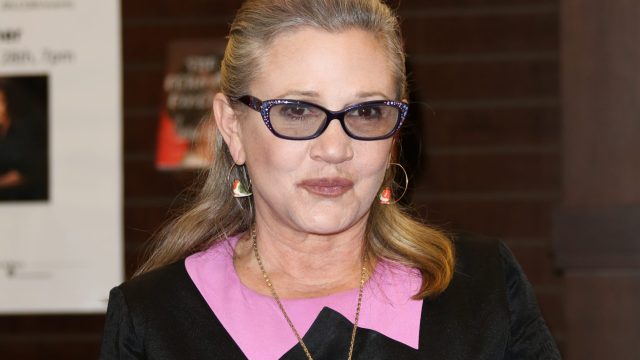 This holiday has been hard on Star Wars fans and admirers of the effervescent and hilarious Carrie Fisher. For those who have not heard, Carrie Fisher, who played Princess Leia in the original Star Wars, and most recently in Star Wars: The Force Awakens, suffered a heart attack on an airplane a few days ago while traveling to LA. Fisher's plane was luckily only a few minutes away from landing, and there was a medic present on board so she was able to get care as quickly as possible. We know that she's in stable condition, but we've just gotten an update from Fisher's mom, actress Debbie Reynolds, confirming that.
The tweet reads,
Carrie is in stable condition. If there is a change, we will share it. For all her fans & friends. I thank you for your prayers & good wishes.
We are so glad to hear that Fisher is stable, and we're wishing her a safe and speedy recovery!
We are sending her loved ones every good vibe we have right now! Fisher is talented, funny, and seriously a national treasure. We really hope that she is okay, and we can't wait for her to see all the love and support that has been pouring in for her over the last few days. (Most recently, Star Wars co-star Mark Hamill!)
 If you want to send Carrie some extra love, be sure to check out her book The Princess Diarist, which is available in stores now!