Here's what Alden Ehrenreich will look like as Han Solo, because we photoshopped him in
We officially have our new Han Solo.
After months and months of searching, and an audition process that probably included having to do the Kessel Run in less than 12 parsecs, Alden Ehrenreich has been handed the keys to the Millennium Falcon. The 26-year old actor made a big splash in this year's Hail, Caesar!, and has also appeared in Blue Jasmine, Beautiful Creatures, and one episode of CSI: back in 2006.  Now, he's headed for that galaxy far, far away, so start practicing how exactly to spell and pronounce his last name.
The still-untitled Young Han Solo movie is being helmed by Phil Lord and Chris Miller, best known for the 21 Jump Street movies, and also The Lego Movie, so you know whatever troubles Han (and Chewie) get into are going to be full of jokes, and also a lot of heart. We seriously cannot wait for everything about this, and as of right now, we're going to be waiting quite a long time. The movie's slated for release in 2018, which seems like eons away.
When it comes to seeing Han Solo back up on the big screen, we have little to no patience.
So to hold us over till we actually get to see Ehrenreich pilot the fastest ship in the galaxy (or, that "piece of junk" depending on who you ask) why not take a moment and actually imagine him in the role. And let's just go ahead and take it a step further and photoshop him into some classic Han Solo moments because why not?
Here we've got Han in one of his best moments in Return of the Jedi, where he literally does a ¯_(ツ)_/¯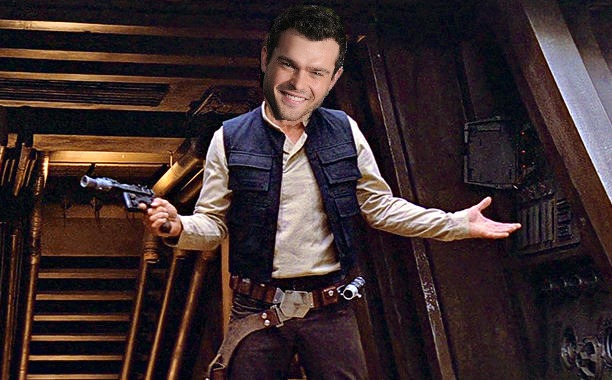 Han's also here to remind us that he's ONLY IN IT FOR THE $$$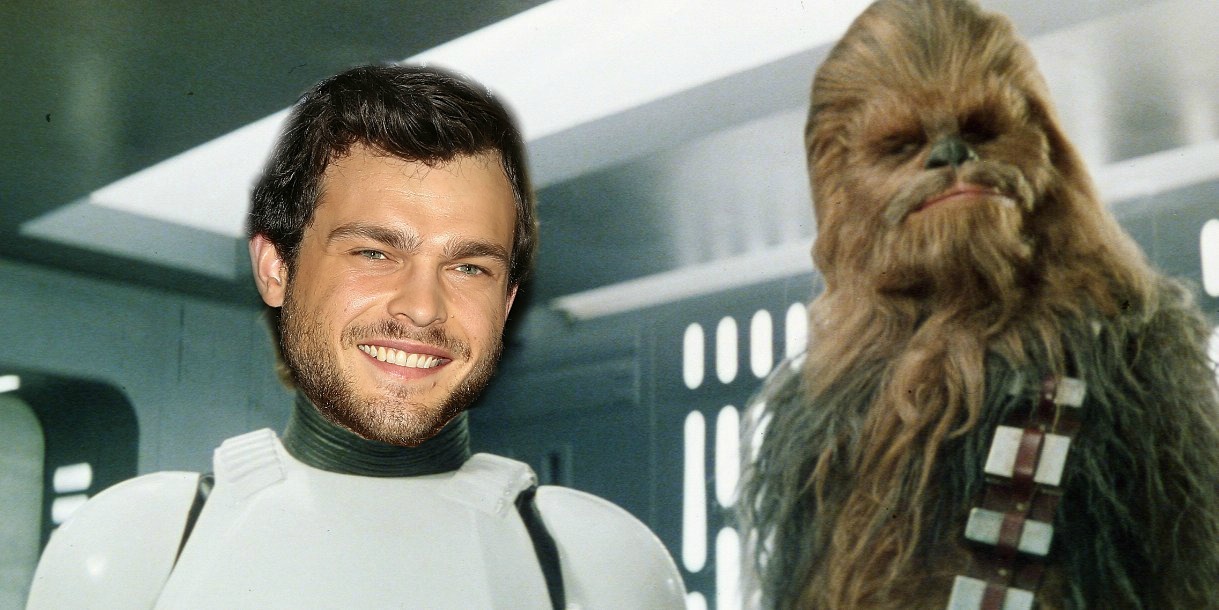 Who could ever forget that one time Han was frozen in carbonite?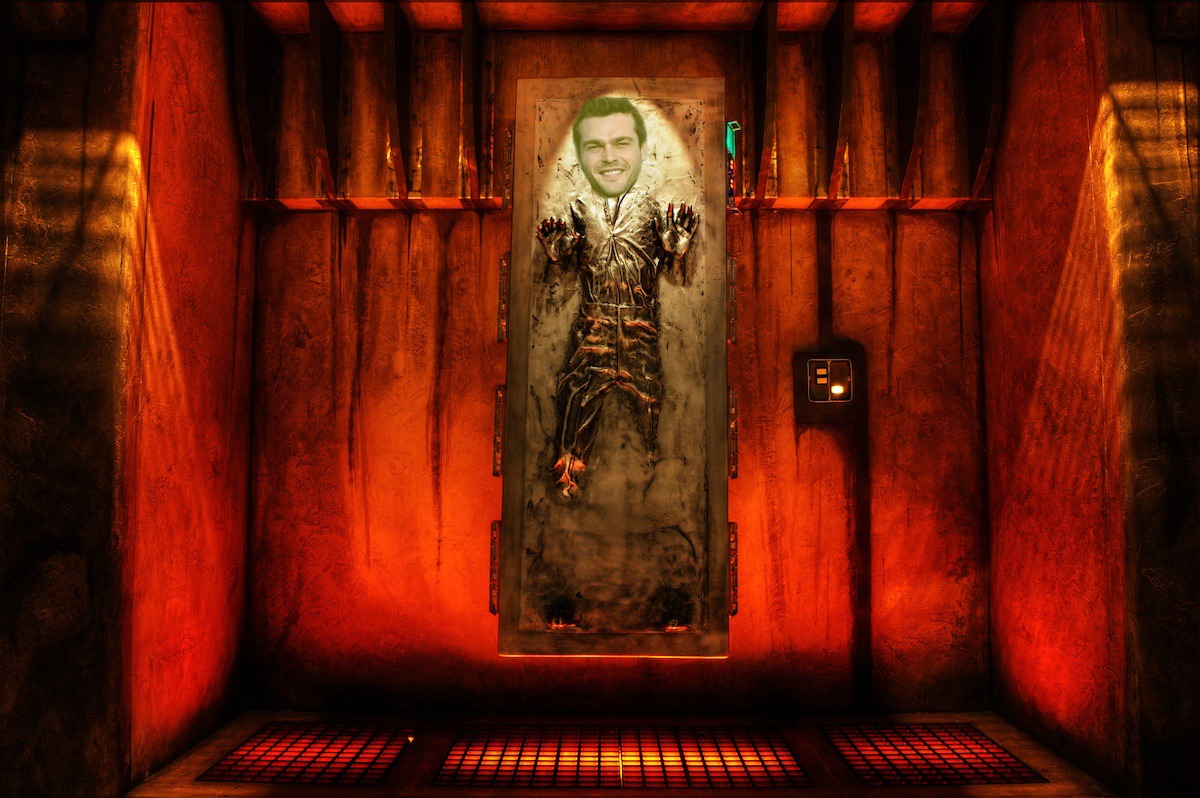 Ugh, bargaining with Lando to NOT be handed over to Jabba the Hutt/Darth Vader can be such a pain, amirite?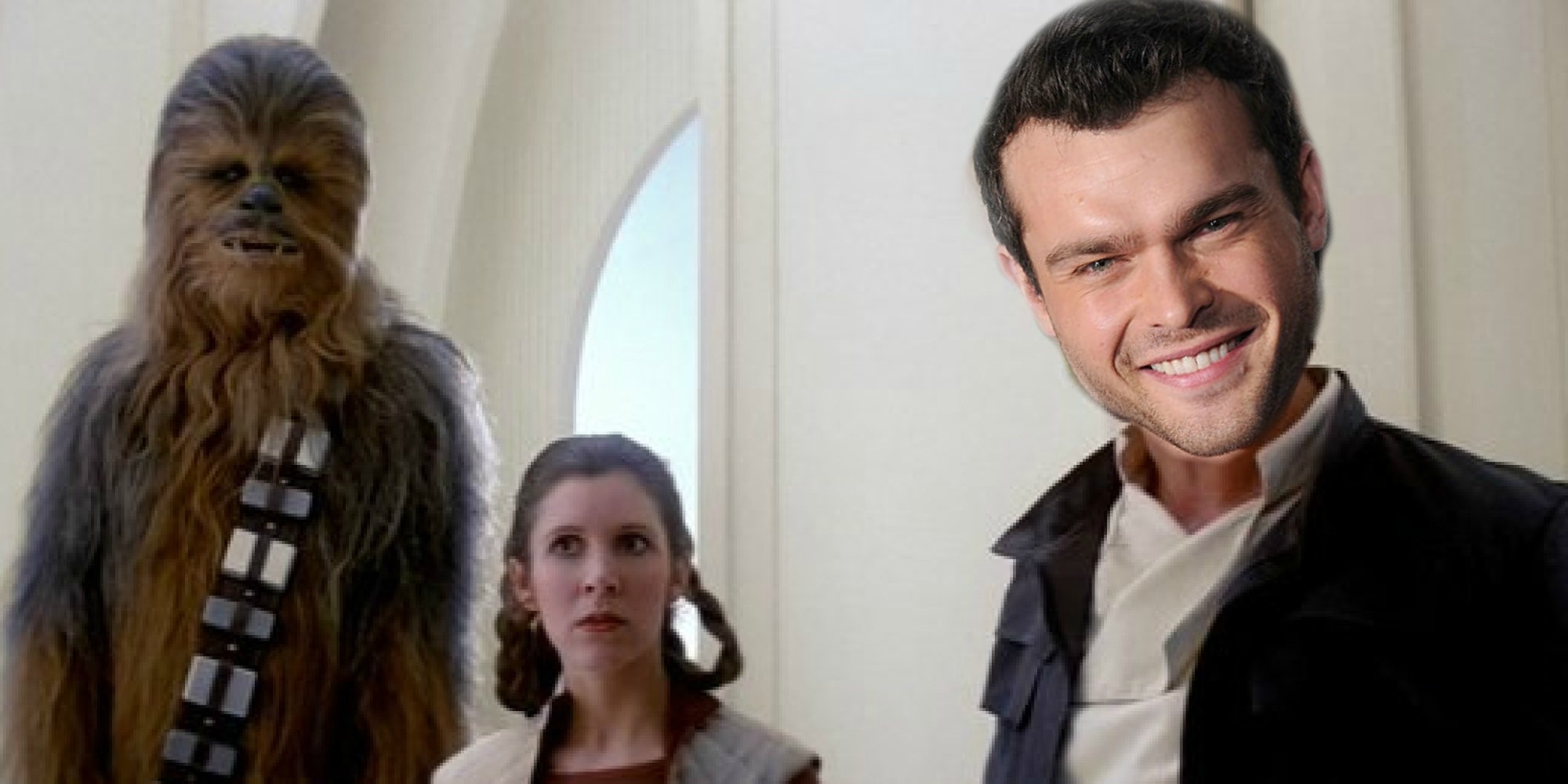 AND LET'S HOPE THAT THIS HAN SHOOTS FIRST, TOO.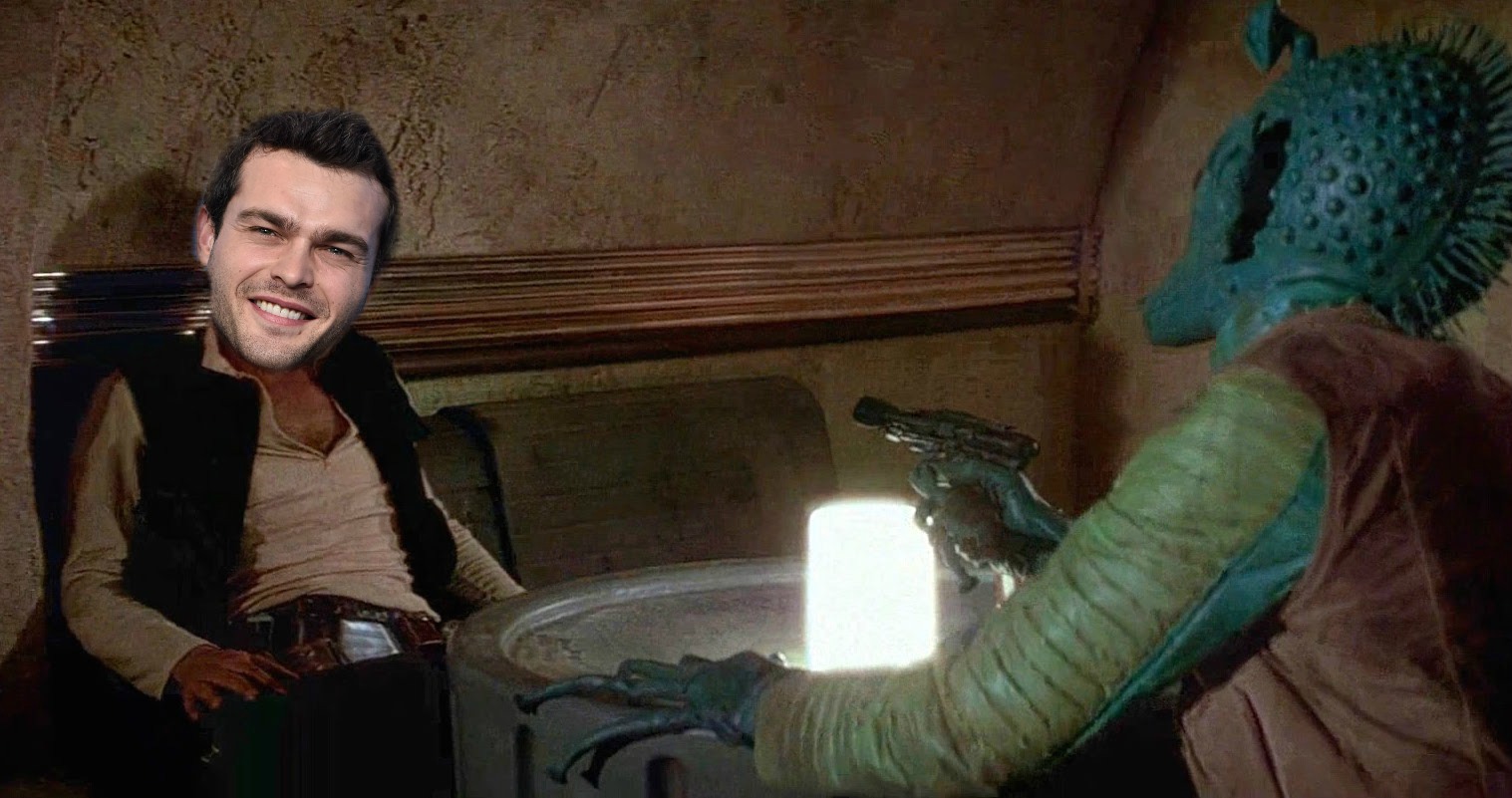 Oh yes, we're already growing quite fond of this new scruffy-looking nerf herder.