We finally know what Kat Von D's Pastel Goth palette looks like and the colors are bewitching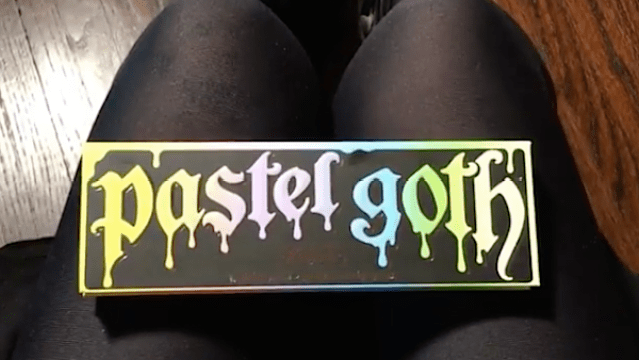 WE FINALLY SAW IT. No, not Bigfoot or the Loch Ness Monster, but the elusive contents of the upcoming Pastel Goth palette from Kat Von D Beauty.
The makeup maven shared the bewitching and mesmerizing palette on Instagram, captioning, "Your soul may be dark, but your makeup doesn't have to be," and we totally agree!
The palette comes with eight high pigment shades and it will be available on Sephora.com come January 10th! So, set your alarms and get your wallets ready because it's dropping so, so soon! We sure are lucky to have saved (some of) our holiday money!
https://www.instagram.com/p/BOkmJn_A4ST
The palette will run $38 and the shades go from Shall, a stark white hue to Dagger, a true gray shade. This has pretty much all the colors of the rainbow, though, so you can rock any look for any occasion.
Reading the names, we realize there is pastel in goth after all, such as the blue shade Doom, which is reminiscent of metal giants HIM's album art and logos.
https://www.instagram.com/p/BHQhs-9AXzx
We totally can not wait to see how all these bright shades pop under our favorite liquid liner in Kat's very own Trooper.
Here are swatches of the shadows from this gorgeous palette!
https://www.instagram.com/p/BOktWdYg89q
The Pastel Goth eyeshadow palette isn't Kat Von D's first venture into the brighter side of cosmetics. Check out this amazing ombre lip done with her everlasting liquid lipsticks!
https://www.instagram.com/p/BOj5NBtgPCH
Over all, Kat's line is really innovative color wise. As an artist in so many mediums, Kat knows the importance of variety and balance. We love that she is smashing the expectations and delivering a pastel palette!
https://www.instagram.com/p/BNxeCkyBAEz
How will you rock the pastel trend in 2017?