We can't tell if these are pictures of cakes or stuffed animals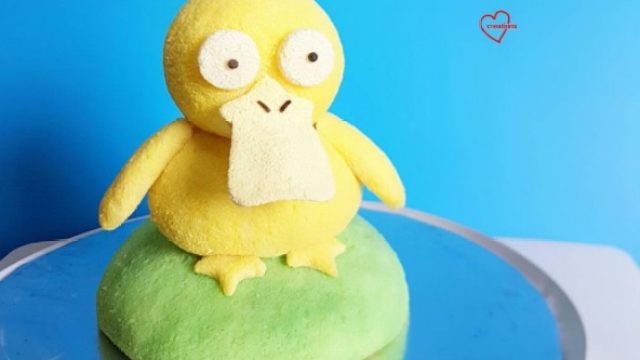 Back in the day, a cake was just a cake. These days, thanks to the work of talented bakers worldwide, cakes can be transformed into anything. For example, Susanne Ng has fashioned cakes that look like stuffed animals, and we seriously can't believe how adorable they look. Almost too cute to eat.
In an interview with Mashable, the stay-at-home mom, 37, talked a bit about how she got into the cake-making business. She started by making cakes for her children for birthdays, but has since evolved her art.
She also started with a little bit of knowledge. Ng works mostly with chiffon cakes, which contain less sugar than a standard cake. Hey, we didn't know that either.
Obviously, Ng makes her cakes "sweet" in a totally different way.
We're also loving the texture of these chiffon cakes. If we saw them in person, we might try to pet them instead of eat them.
Ng seems to focus on a lot of Sanrio characters, as well as Pokémon. This Psyduck is almost a little too good.
Ng's love of baking chiffon cakes has led to her writing not one, but two books on the topic. Creative Baking: Deco Chiffon Cakes was released at the beginning of this month, and her first title, Creative Baking: Chiffon Cakes, came out last year.
Ng told Mashable that her larger cakes can take up to a day to create. But based on the end result, it's definitely worth the time.
We're absolutely in love with Ng's creative designs and techniques. And because she has a Ph.D. in biomedical engineering, she often gets scientific with how her cakes are created.
"I think I take a scientific approach to baking, in terms of studying, understanding and then controlling the patterns and processes," she said to Mashable. "For every creation I make, I try to challenge myself to create something new."
Ng currently has over 21,000 followers on Instagram, all of whom look forward to seeing what designs she'll come up with next. She's totally inspiring us to get a bit more imaginative with our baking.