We can finally get Kylie Jenner lips thanks to GlamGlow's new Plumprageous lip treatment
Glossy lips are the look of the season and if you haven't stocked up on some high-quality lip glosses yet, it's time, my friend. Luckily for you, GlamGlow has come out with just about the most stunning lip gloss we've ever seen with their new Plumprageous lip treatment, which is available today! Thanks to an array of botanicals and peptides, the collection of nude shades soothe, plump, and enhance lips instantly. Basically, Kylie Jenner lips in a tube!
Up until now, GlamGlow only had clear Plumprageous treatments, but now you can take your pick between 10 different shades! They come in gloss, matte, and metallic finishes that look great on every skin tone!
Here's a quick rundown of the shades:
Unsolicited, Stacked Body Double, and Psycho are mattes. Lusty and Suggestive are metallics, and Casting Couch, Screen Kiss, and A-List are glosses!
Fairly certain that there has never been a more elegant nude gloss than this one in the history of glosses.
The Plumprageous lip colors have been specially formulated to be ultra-hydrating without being sticky or messy — an absolute must in this age of gloss!
They are vibrant and rich while also being almost shockingly glossy — how do they do it?
If GlamGlow's Instagram comments are any indication, these lip colors are gonna be a huge hit!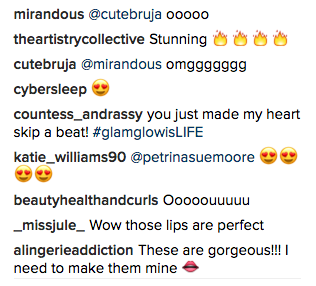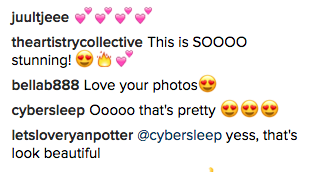 We couldn't agree more! Not only do you get that amazing lip plumping action that is so desired at the moment, but you also get luscious, hydrating, sexy colors as well! It's the best of both worlds!
Head over to GlamGlow to check them out for yourself!