We are SWOONING over these 12 looks from the Chanel runway show in Paris
In what is his own artistic meditation on what it means to be a powerful woman, and the many ways that can manifest through fashion, Karl Lagerfeld's Chanel runway show in Paris features a flock of well-tailored women laced up in everything from androgynous pant suits to flowing dresses.
The one thing that unifies all the runway looks in the latest display of Lagerfeld's designs is the dramatic and authoritative nature of the outfits, each piece stands to explore femininity in its autonomy without relying on objectification. Many of the cinched skirts and skirt suits make the models look long, secure, and rooted.
We gathered 12 of the looks that stood out to us the most, so you can get a feel for the show.
This dress that looks like a frosty million-dollar cupcake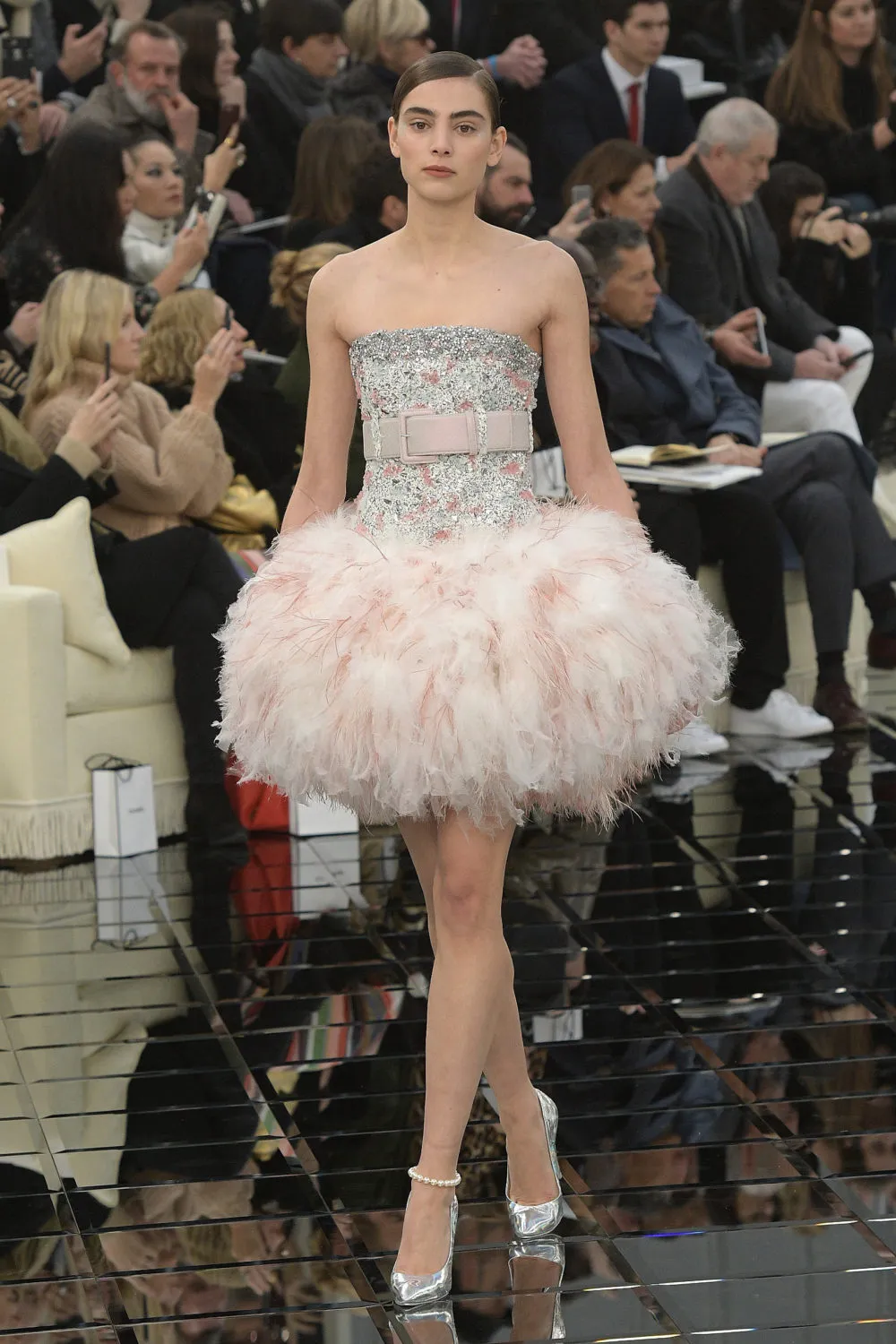 Her anklet game is strong.
This luminescent space queen look
She could easily be a Star Wars villain.
This pastel tweed, business woman look.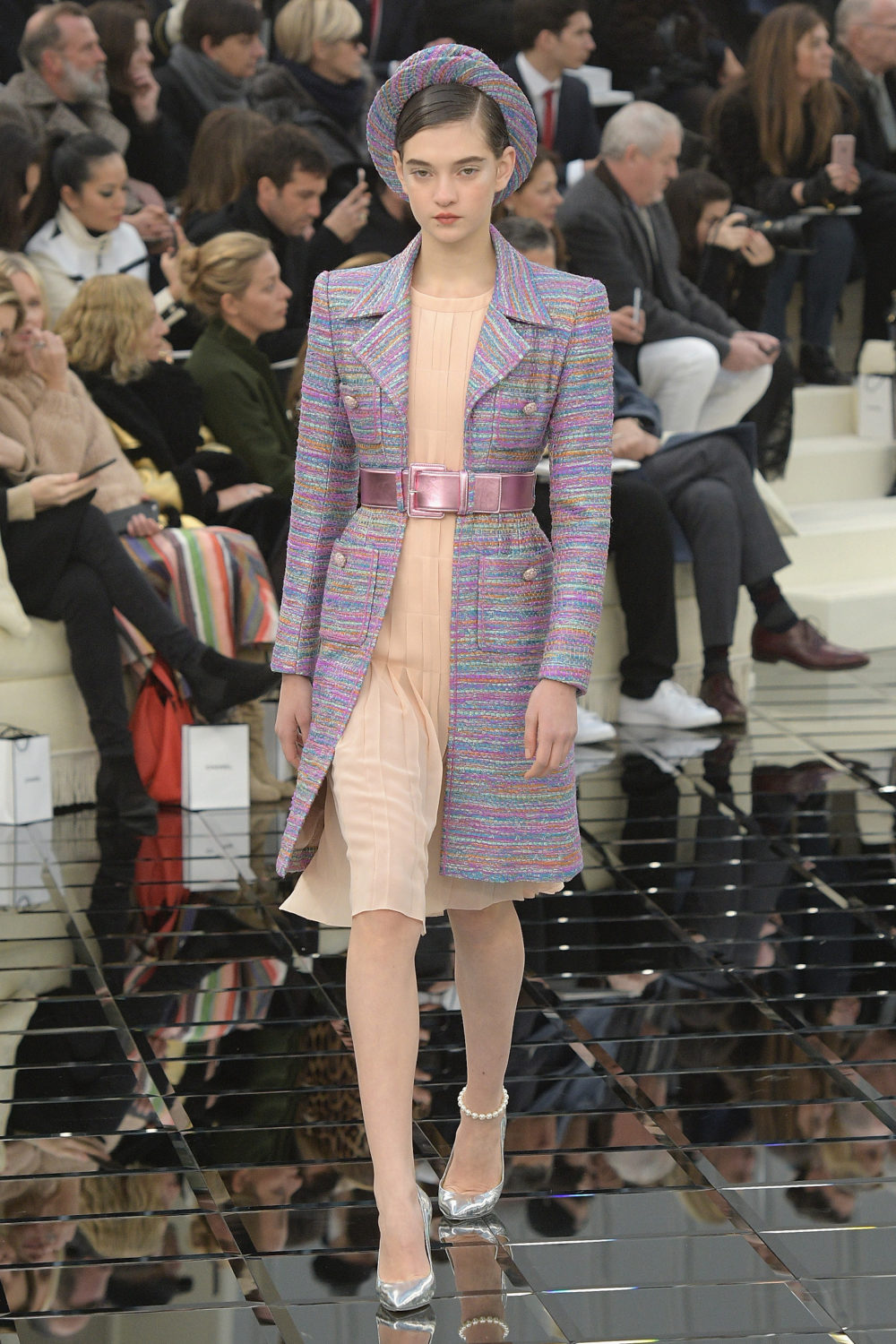 She looks ready to start an ethical credit union and then grab a martini.
Bella Hadid wearing this flowing low-cut, belted dress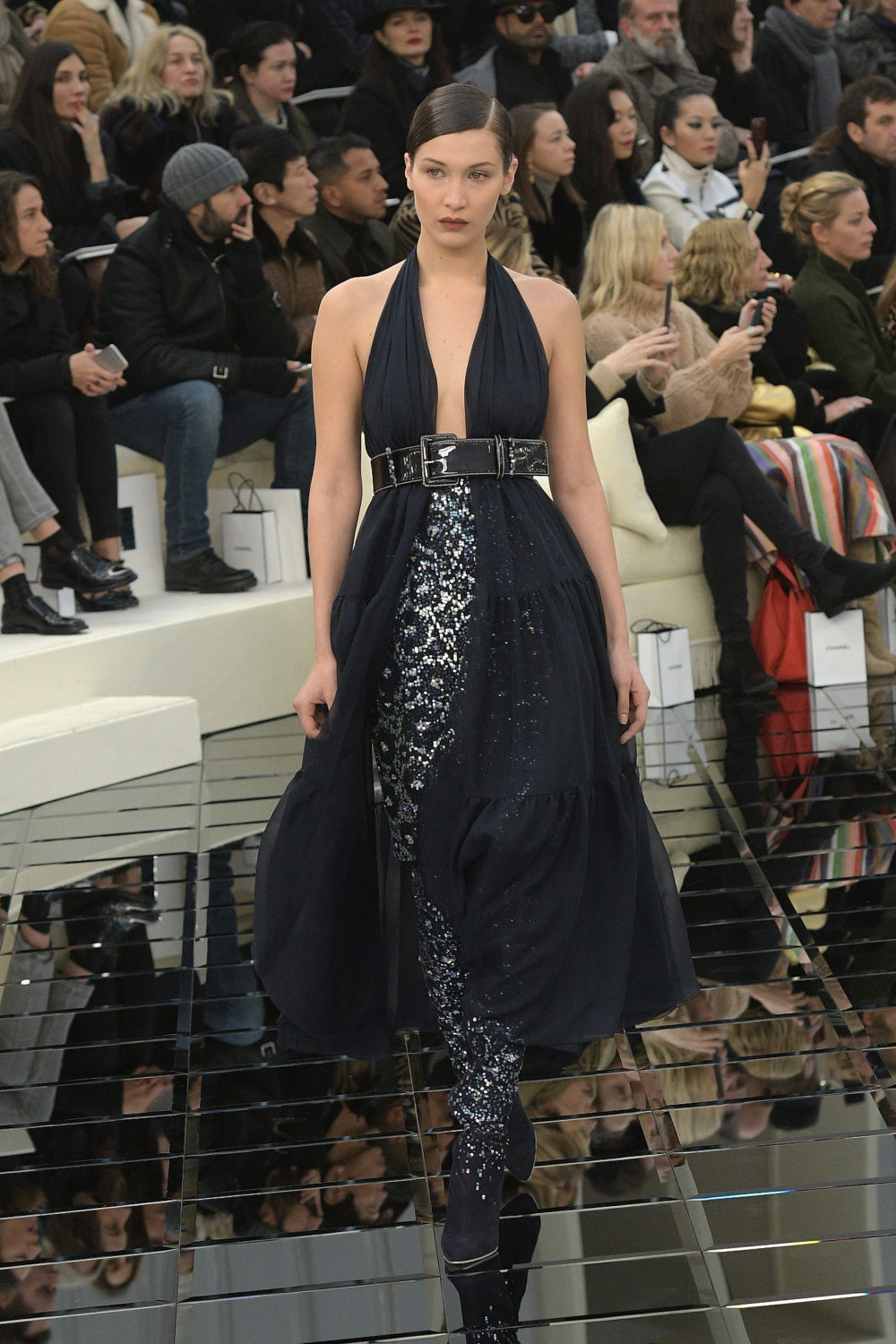 She looks ready to jump into the wind and fly.
This woman's ornate silver tapestry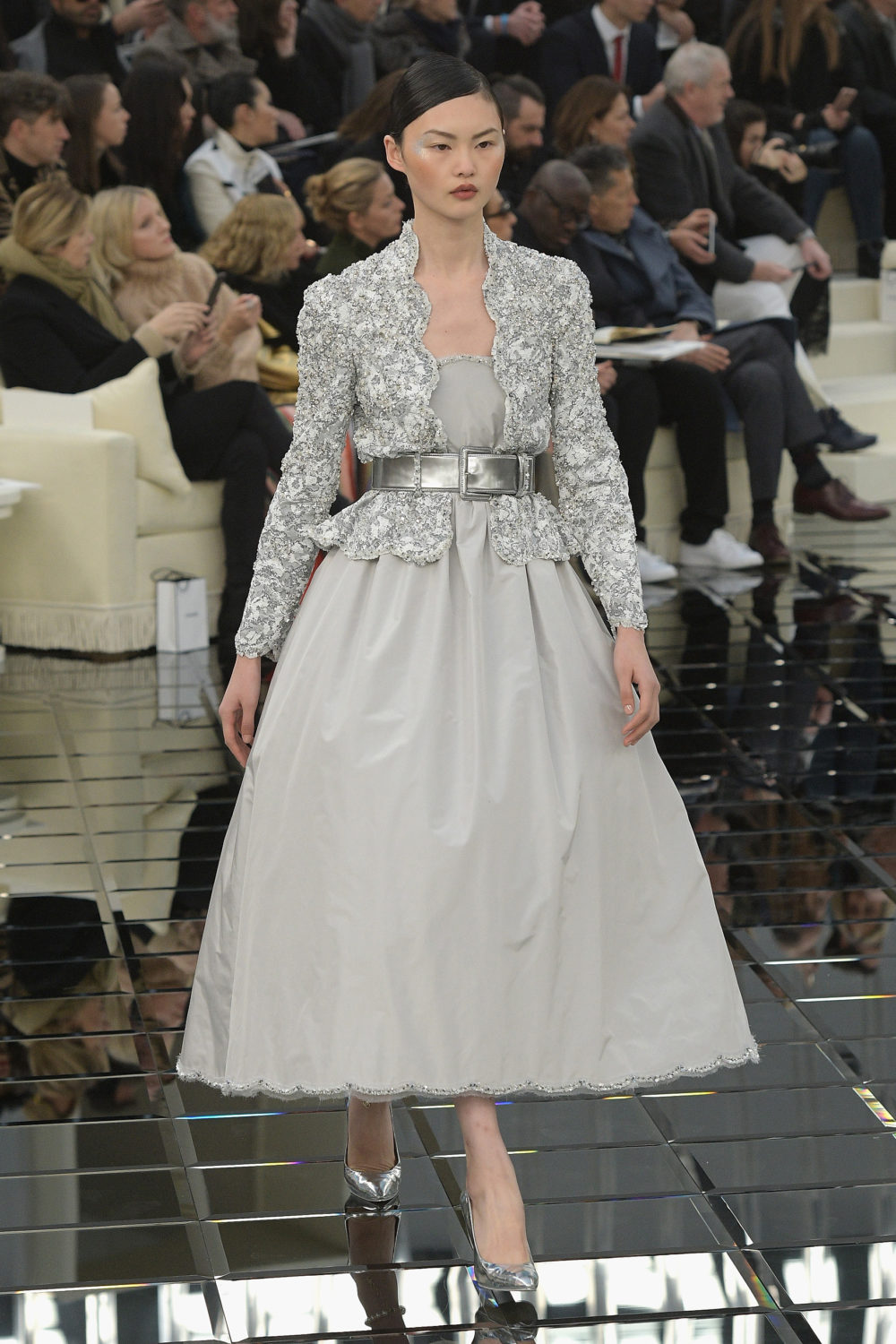 Her jacket looks like it could double as a futuristic column for a cathedral and it's gorgeous.
Lily Rose in this gigantic, pale pink, flower-petaled dress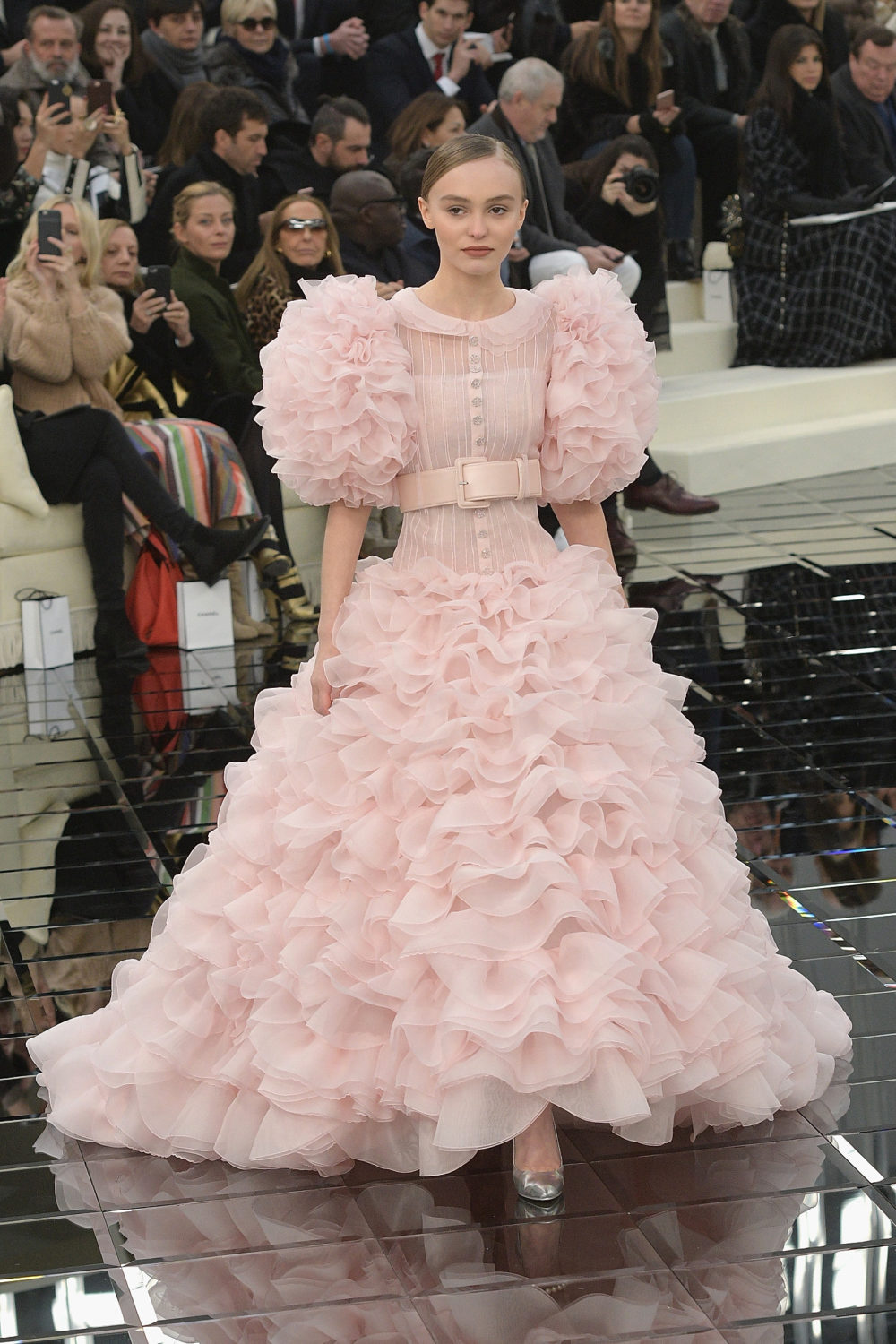 This is the flower girl look all grown up with a job and student loan debt.
This woman's swan queen look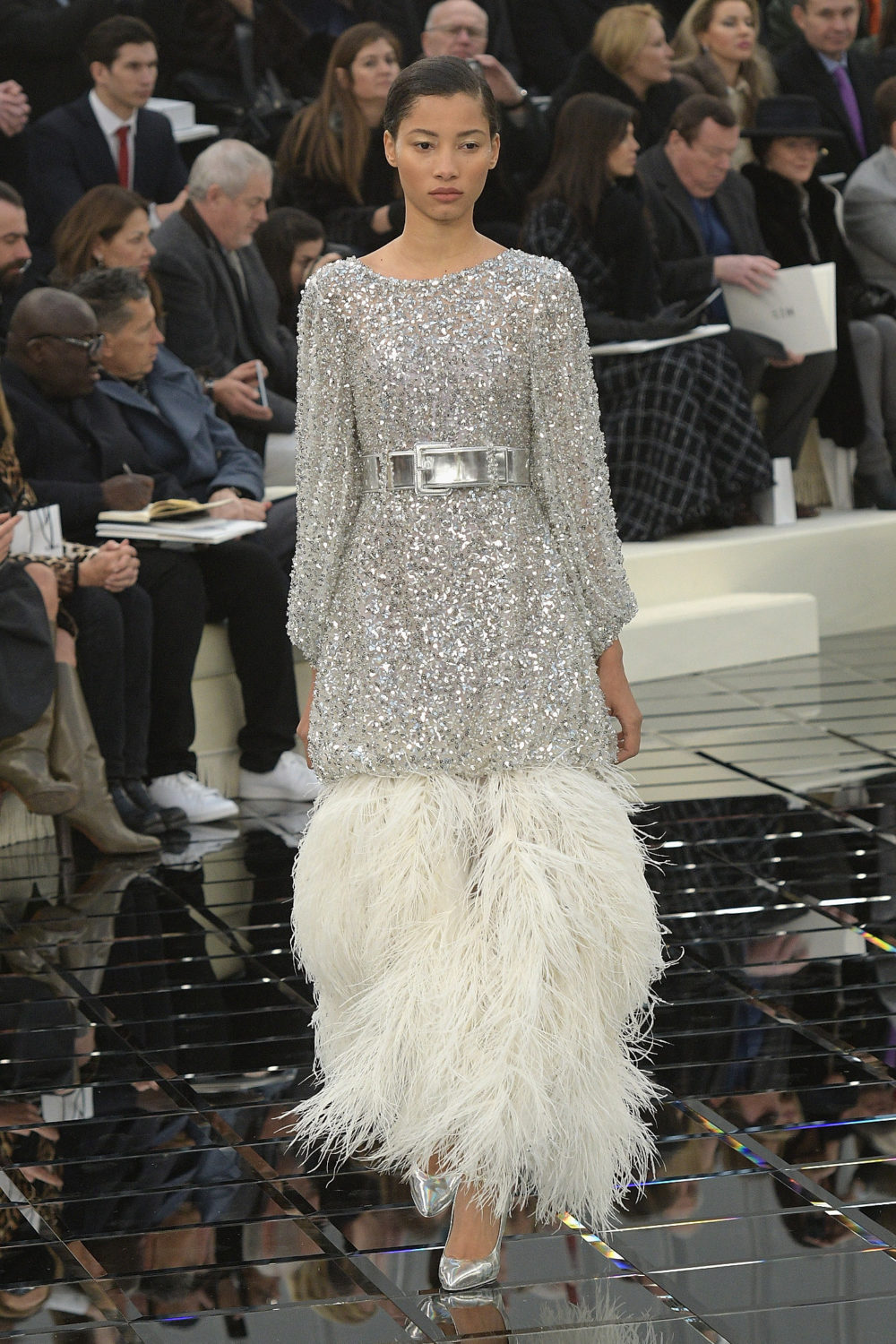 The bottom of the dress is stunning.
This gorgeous low-cut, milky way look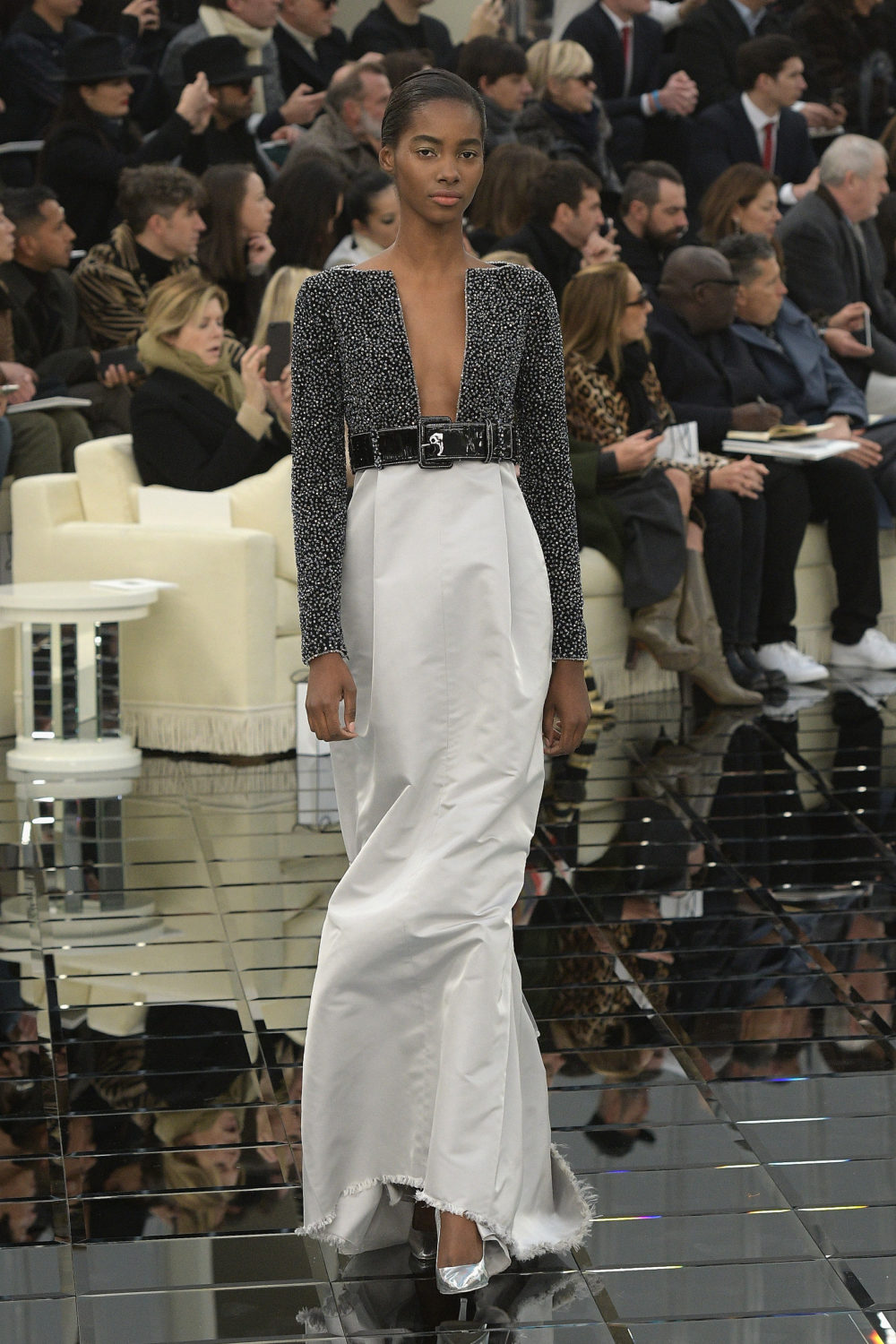 The top half of her dress looks like a portrait of deep space.
This gauzy, tiered dress suit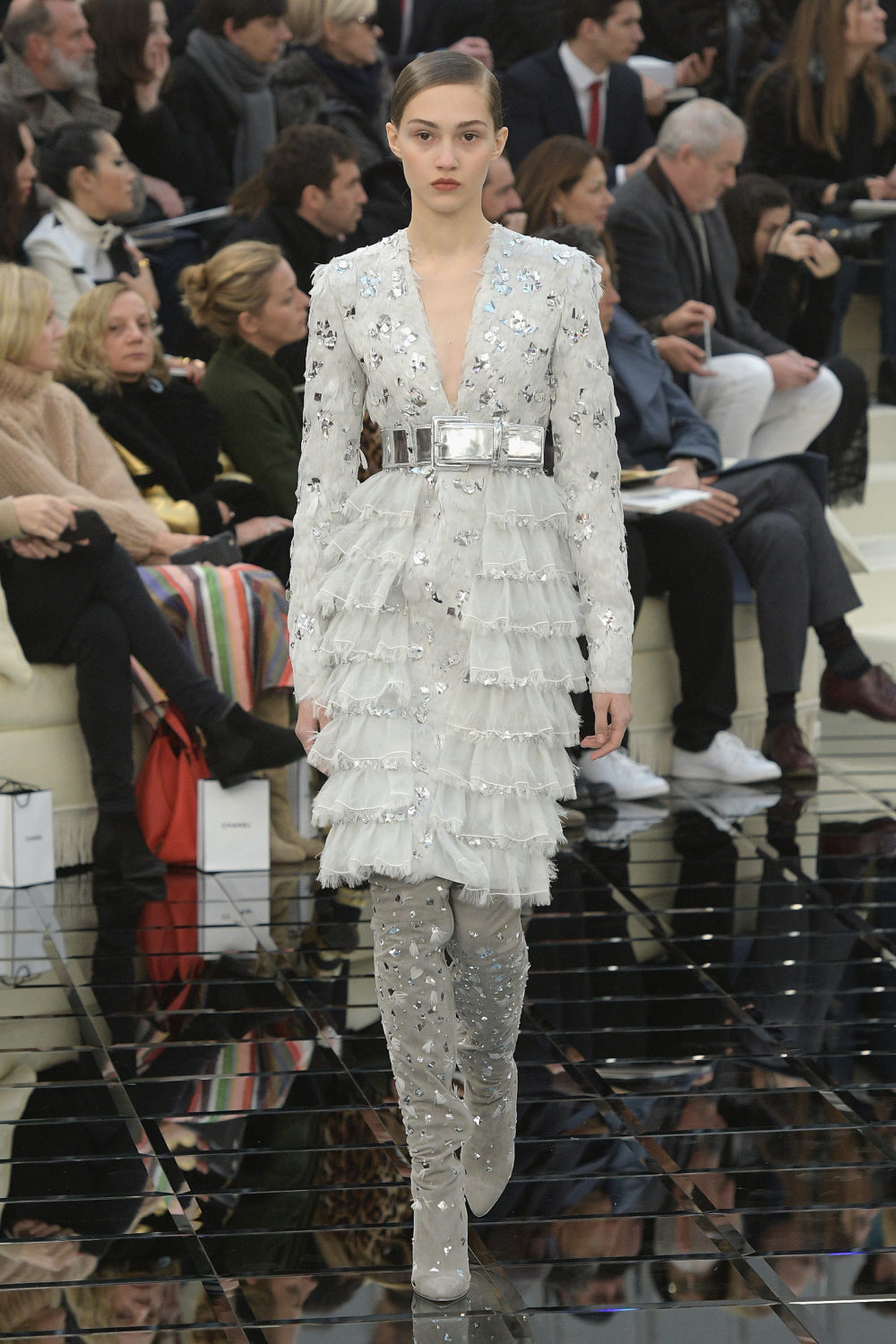 The silver spots look like sprinkles of mercury.
Kendall Jenner looking like a high fashion silver truffle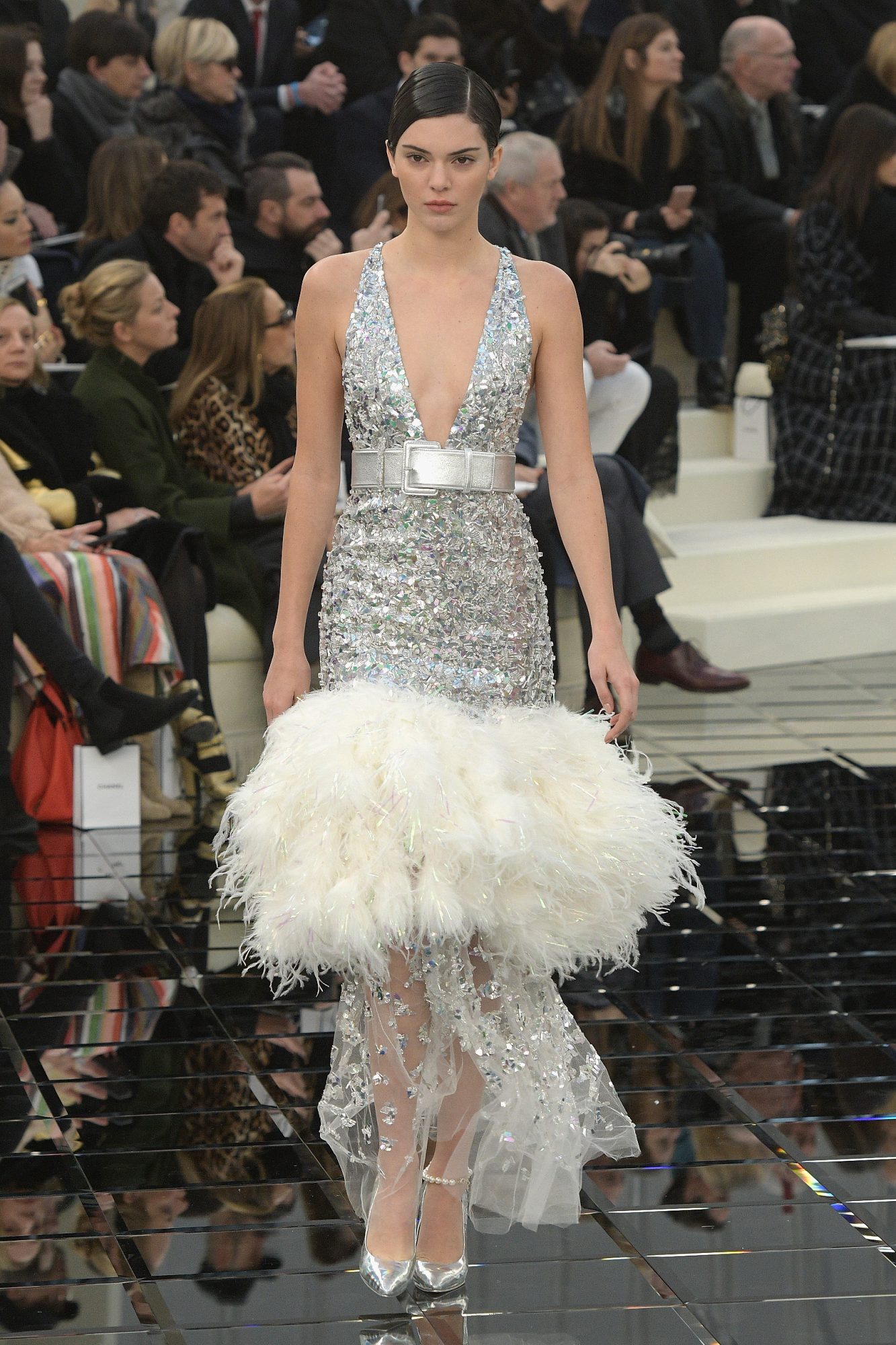 We mean this in the most flattering way possible, this is an intense look to pull off.
This ruffled high fashion funeral dress
This is what you wear to a funeral before chain smoking and drinking whiskey.
This pale green vision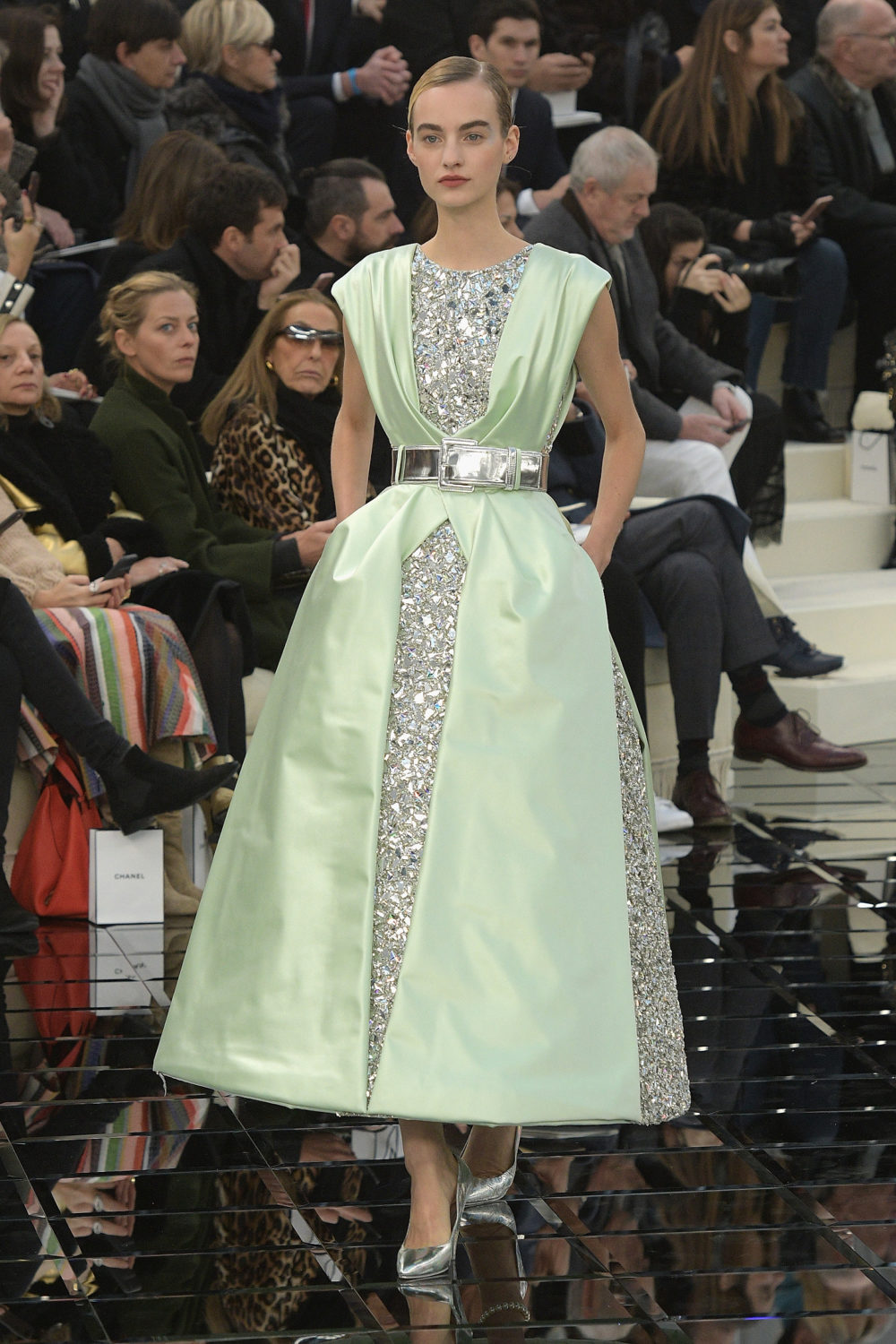 This dress is like a space flower in full bloom.
We now feel blessed with the plentiful visions of women looking like space empresses in their humongous poofy dresses, skirt suits, and shiny silver platforms.