We are swooning over the unbelievably cute breakfast Dita Von Teese's boyfriend made her
There are few more universal ways to tell someone you love them than by cooking a steaming hot plate of breakfast and delivering it to their bed where they can languish in your affection. This is exactly what occurred this morning when Dita Von Teese's boyfriend made her a decadent breakfast that she promptly posted on Instagram.
We can safely assume that after seeing her feast, Dita Von Teese transformed into Grace Kelly and serenaded him with a song she wrote about his pooling eyes. Or the two of them laughed with deep maniacal conviction because they knew the online world would go bananas over a breakfast picture, and the affection behind its existence.
https://www.instagram.com/p/BOFqZNRAT0k
Meanwhile, they're both chomping down on some lovingly seasoned eggs and drinking tea out of fine blue china while they plan their next getaway.
Dita's boyfriend prepared her eggs to look like her cat, Aleister and given how much Dita Von Teese loves her furry pet, we can only imagine this was a true surprise!
Sometimes you love something so much you want to eat it all the way up.
For those unfamiliar, here is a picture of Dita with the breakfast man himself, Adam Rajcevich.
Both of them look ready to escape this photo.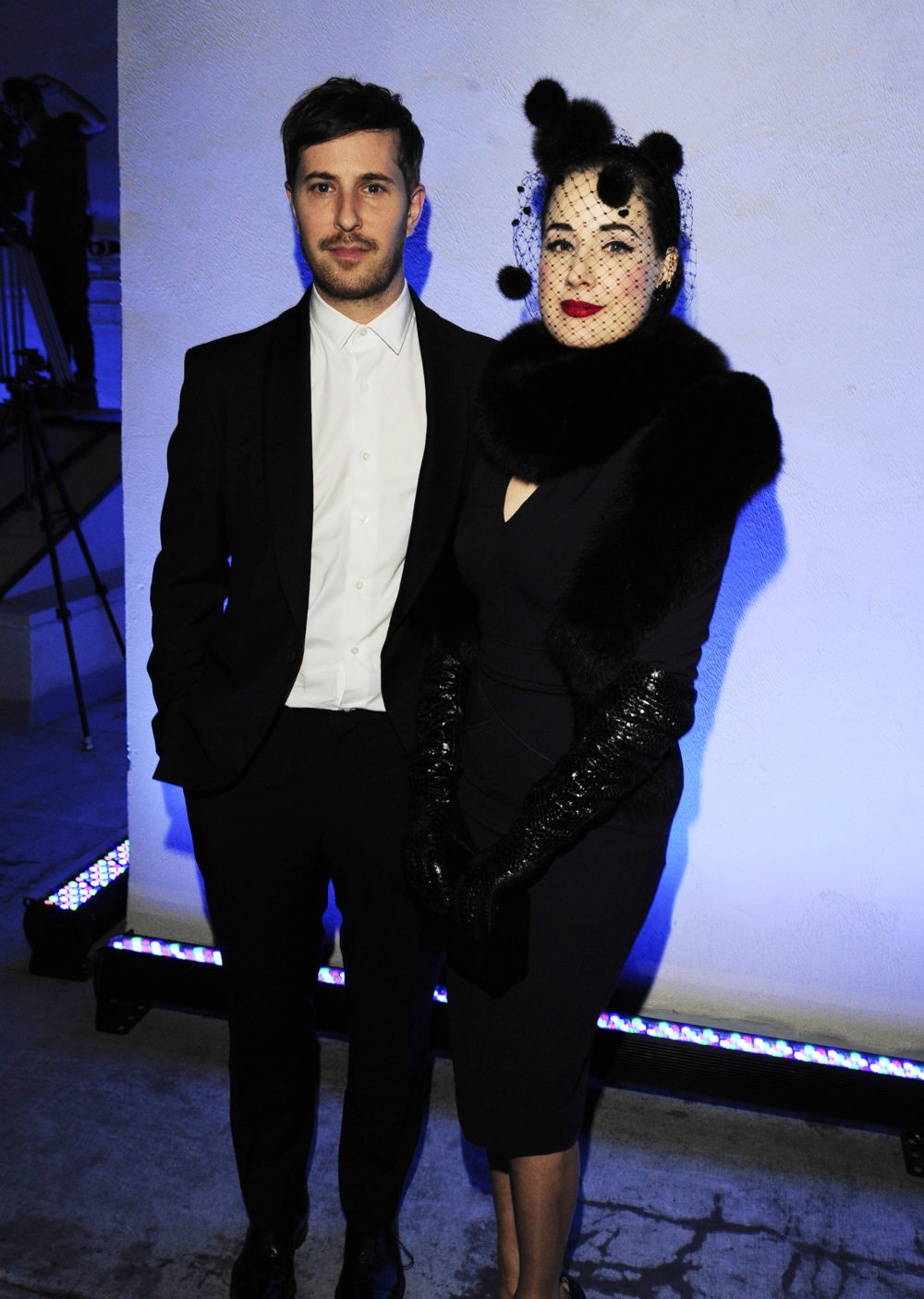 It looks like Dita's boyfriend, who happens to be a visual designer, loves Aleister just as much has his girlfriend!
https://www.instagram.com/p/BG8TzRGGh6y
We can't get enough of this cutie and Dita's extravagant yet thoughtful breakfast!
https://www.instagram.com/p/BHJA5m8jF_p
Bon appetit.