We are seriously shocked at what the MAC Selena collection is going for on eBay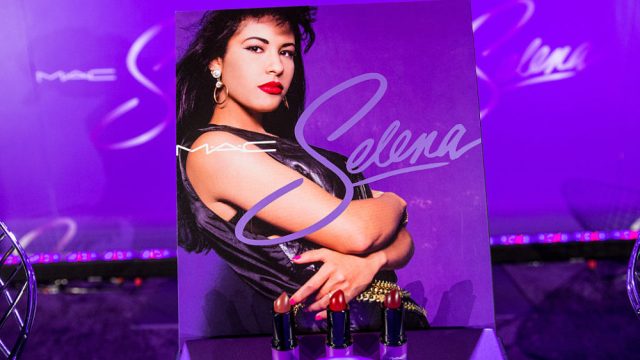 When we first caught wind of the gorgeous MAC collection dedicated to Selena Quintanilla, we couldn't help but drool in excitement, weep in mourning for her death, and of course, get our wallets ready to snatch up the collection. Unsurprising, when it was released on the website last week the Selena x MAC collection immediately sold out, with the website temporarily crashing, and according to a report from NY Mag, people are already reselling the cosmetics for exorbitant amounts of cash.
What would Selena herself think about everyone rushing to stock up on her signature lip looks years later?Probably flattered, because the whole set looks amazing.
When the full collection was released on the MAC website it sold for $279, which, while substantial, it's a small price to pay for the cosmetic ghost of Selena.
However, now that the set has sold out online some greedy opportunists have swooped in and are selling the Selena set on eBay for a whopping $3,055 total. WHO HURT YOU?!
Luckily, MAC has confirmed they'll be restocking the collection in coming weeks. So we can rest a bit easier.