We are in love with this horizontal engagement ring trend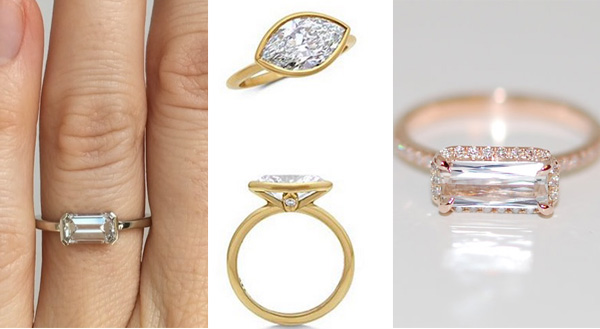 No matter if you're already married or completely single, we find there's nothing wrong with keeping up on nuptial trends. And so we maybe are into following jewelry designers on Instagram, many of whom specialize in engagement rings. We've realized we're recently seeing a lot of something very beautiful and interesting: horizontal stone settings.
Just today, one of our favorite Brooklyn-based studios, Mociun, put up this gorgeous and simple elongated emerald-cut ring. SWOON.
And they showed us another design recently, proving the style also looks great with side stones.
Etsy seller EidelPrecious also makes a rectangular-cut white sapphire in rose gold ring ($1,300).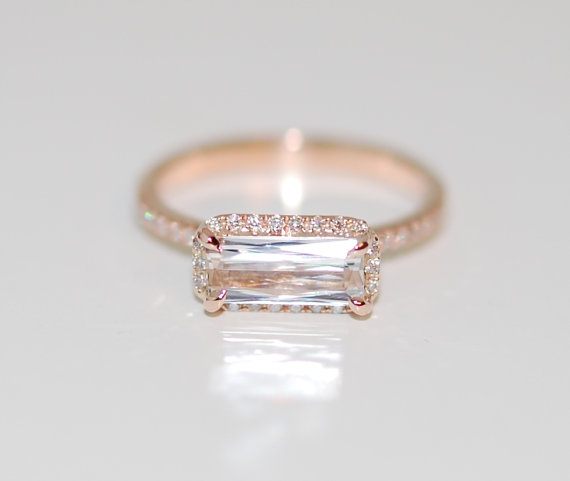 London-based jewelry designer Rachel Boston simply rotated a marquise diamond to make a completely new design.
Enchanted Diamonds adds a bit more with pavé diamonds around the stone and on the band ($2,200).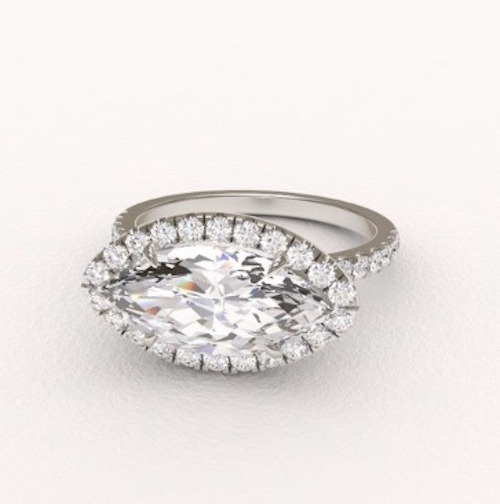 If diamonds aren't your thing, Anna Sheffield makes a delightful horizontal style with an oval green amethyst and black diamonds ($750).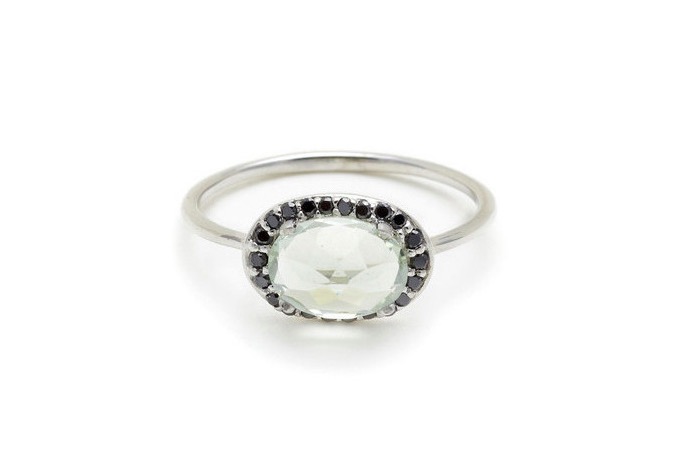 Horizontal also looks great with teeny-tiny stones. Major crush on this diamond baguette ring by Etsy seller Eeroonjewelry ($149).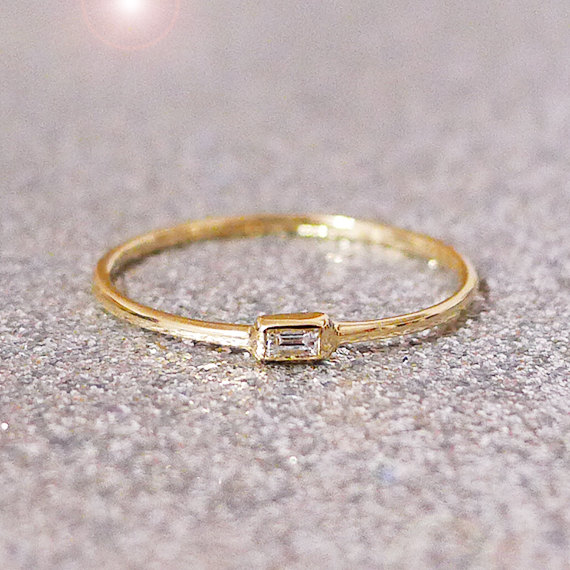 This art deco-inspired design by Brilliant Earth is already sold out but proves that going sideways can also be beautiful on a vintage or vintage-inspired ring.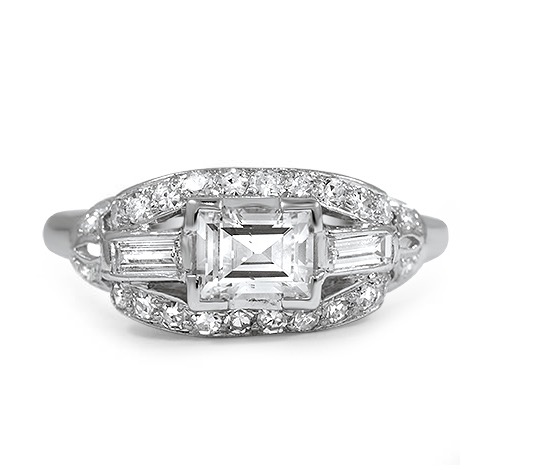 Yasuko Azuma's  pear shaped grey diamond ring offers a more natural look ($1,245).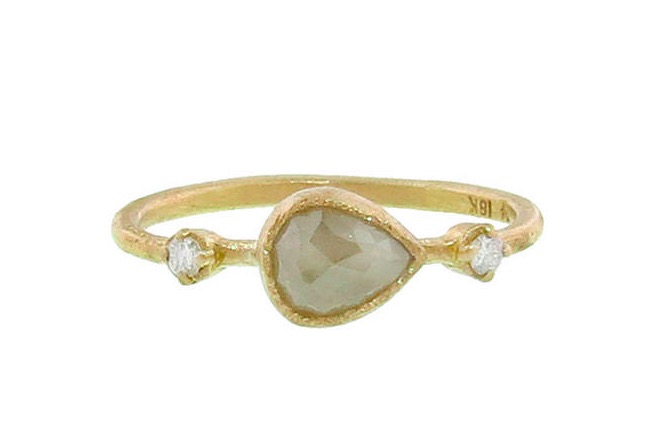 But we might like Rebecca Overmann's champagne pear diamond ring the best. Simple, classic, dainty, elegant ($580).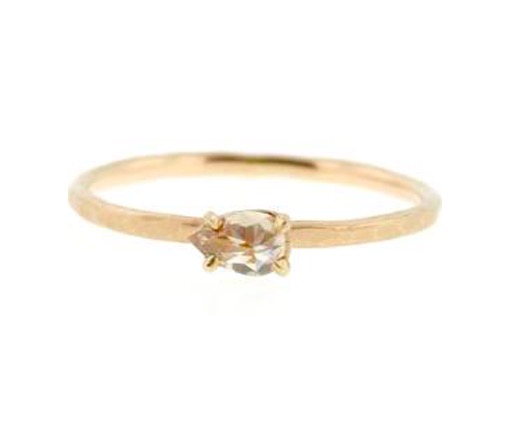 What do you think about going horizontal? Something you'd be into for your engagement ring? (Or any ring, come to think of it!)