We are all going to want to do Rihanna's stylish t-shirt hack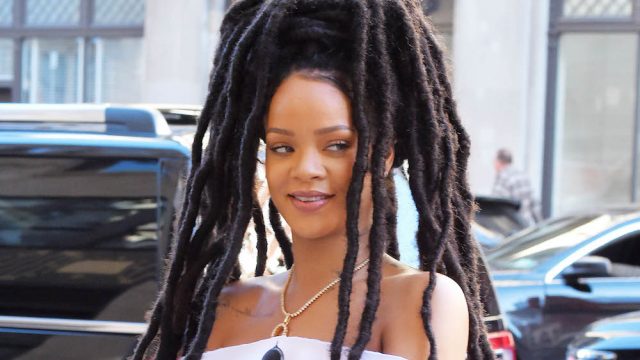 The Caribbean sweetie, singer and multi-millionaire Rihanna was spotted twice on the streets of Manhattan this week wearing an off-the-shoulder look with pants and sneakers. Unsurprisingly to those who have joyfully witnessed the many styles of Rihanna, both times she managed to look comfortable and cute, which is a two-part venn diagram we're always down to be a part of. Teach us your t-shirt hacks, Rihanna, and we will never go fashion-hungry a day in our lives.
On Tuesday, RiRi was spotted in Tribeca wearing an over-the-shoulder, Tupac "Dear Mama" shirt paired with black leather pants, and she looks fabulous.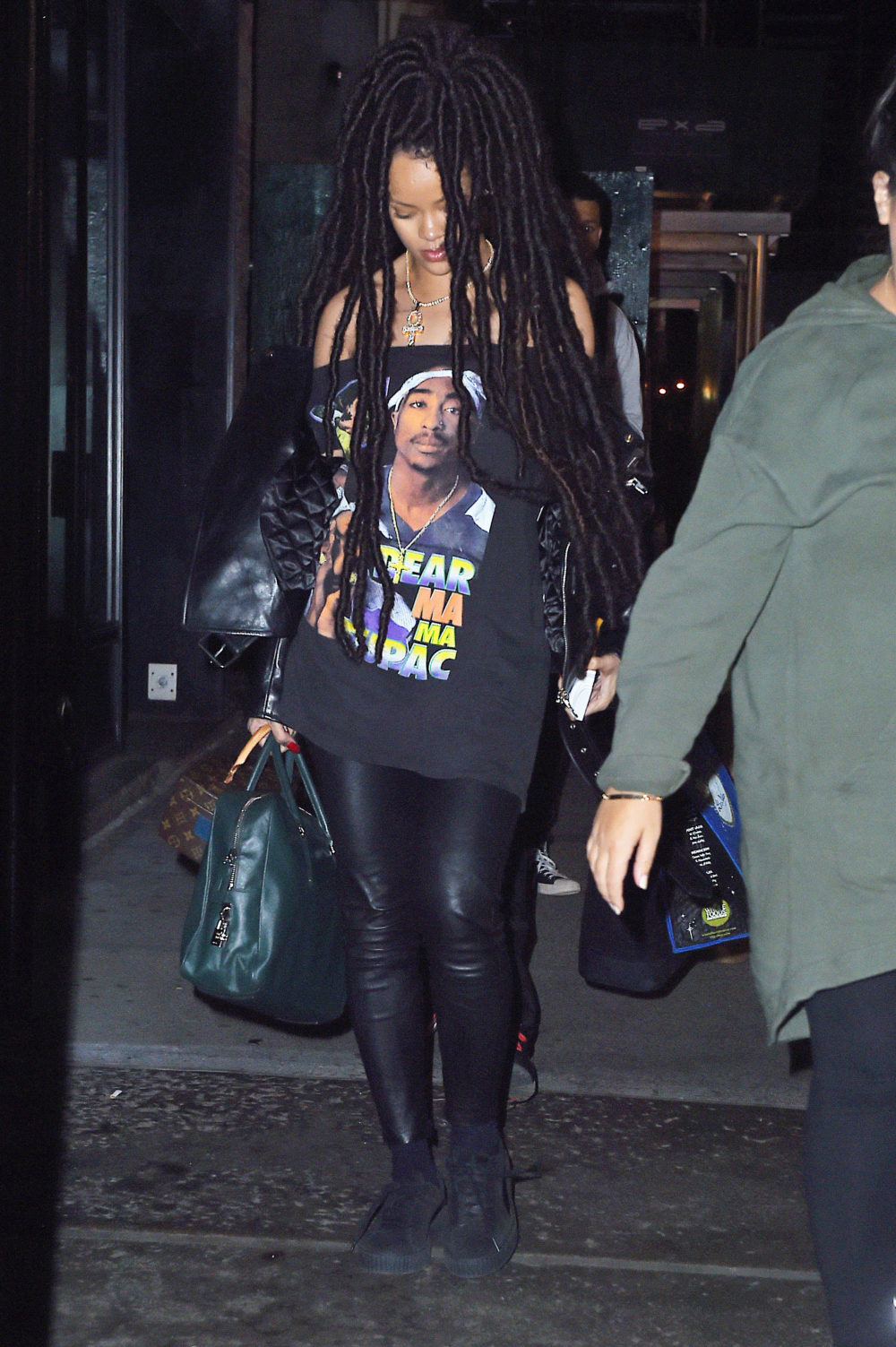 On Wednesday she rocked a completely different over-the-shoulder look, this time pairing loose jeans with an oversized light gray hoodie. Still cute.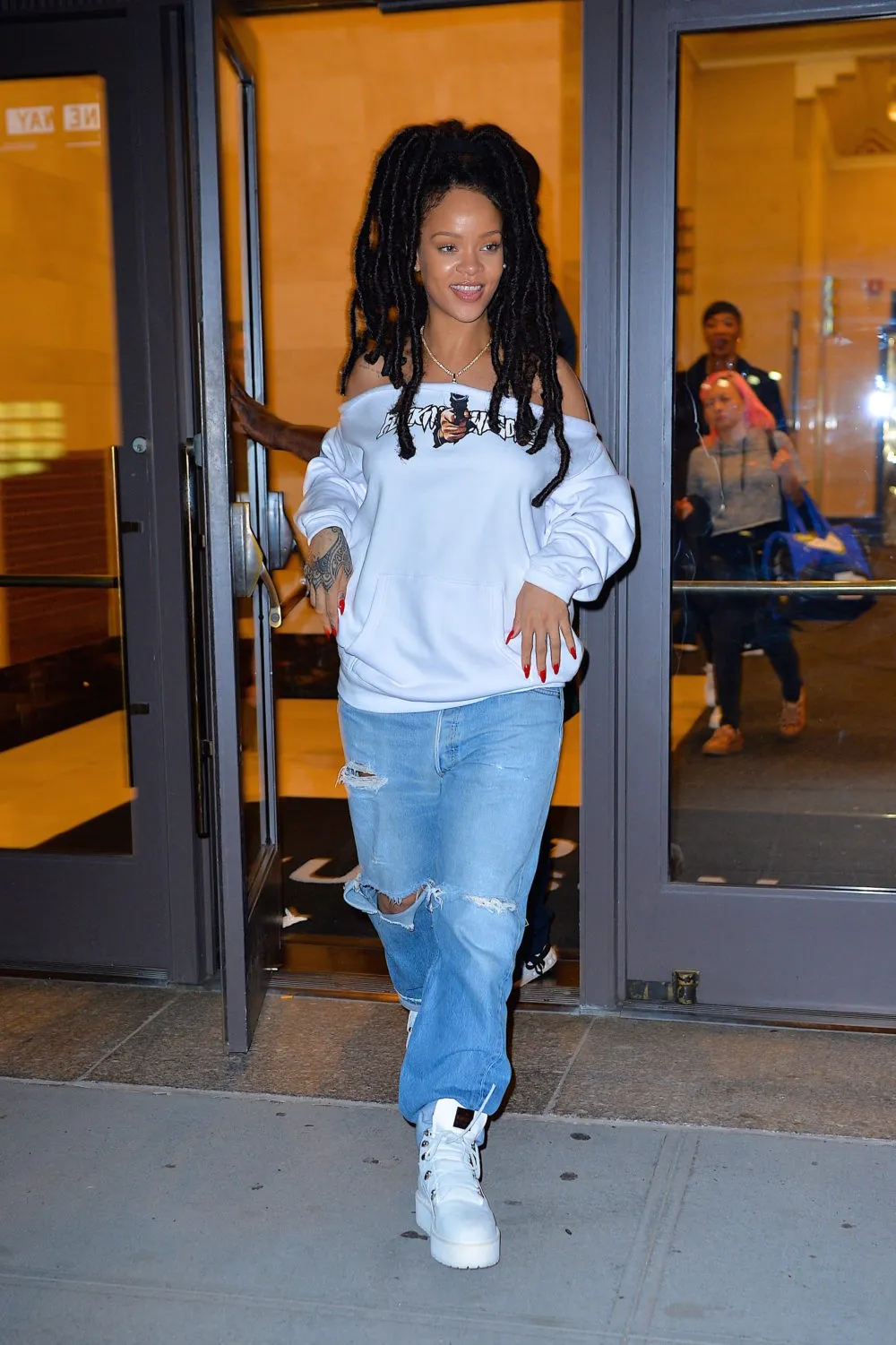 She also managed to wear a shirt with her own childhood photo on it, OVER a couture gown and look amazing as hell, because well, she's Rihanna.
https://www.instagram.com/p/BLPEKcFhQji
Maybe she'll take scissors to that one next.
Are you feeling ready to cut up or stretch out the necklines of your t-shirts yet?! If so, we've gathered a few RiRi-inspired shopping options to satisfy your needs.
This Selena x Tupac Still Dreamin' Shirt from Bella Dona, $38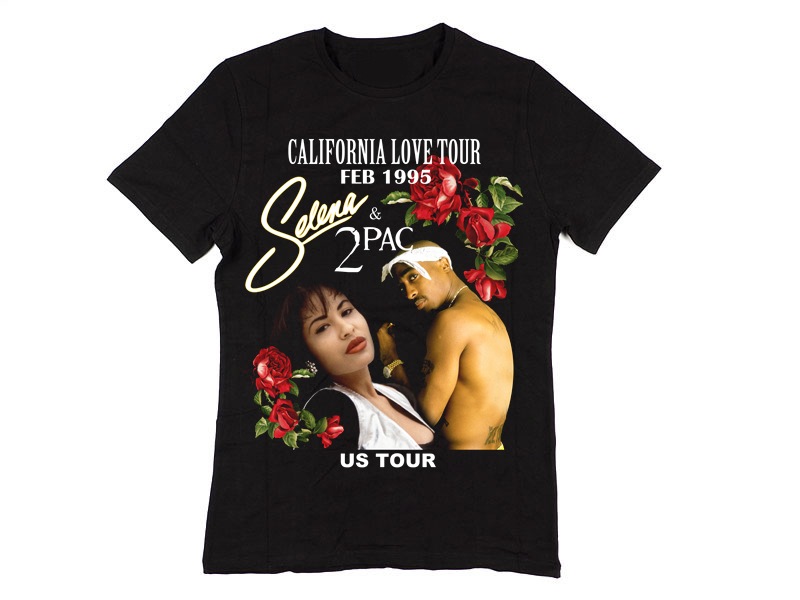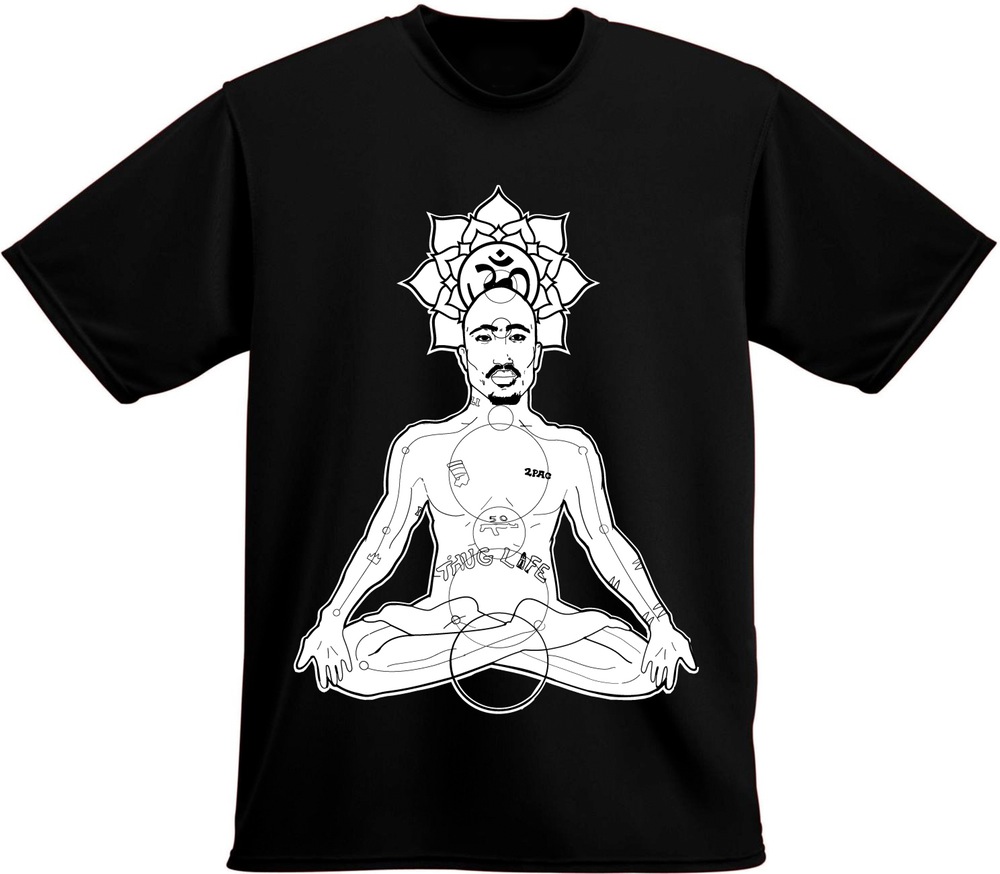 Now you can rock a comfortably stylish over-the-shoulder look just like Rihanna.