We already want Kristen Stewart's SNL look and here's how to get it
Tonight, Kristen Stewart is hosting Saturday Night Live, and we are absolutely beyond excited to see what Stewart brings to the set of SNL. She's so, so incredible, and we're thrilled that we'll get to see Stewart in a new space. She's such an interesting, talented person, and we've so rarely gotten to see her humorous side, so the thought of getting to spend our night watching Kristen Stewart act in hilarious skits is an actual dream come true. It doesn't hurt that we're already digging Kristen Stewart's SNL look!
Until we can fangirl over her incredible jokes and talent and giggle just thinking about her performance, we'll be fangirling over this look. 
Probably our favorite part of Kristen Stewart's SNL look is that it's SO HER. Based on the promos for tonight's show, our fave is staying true to herself in band tees, slicked back hair, and worn-in pants.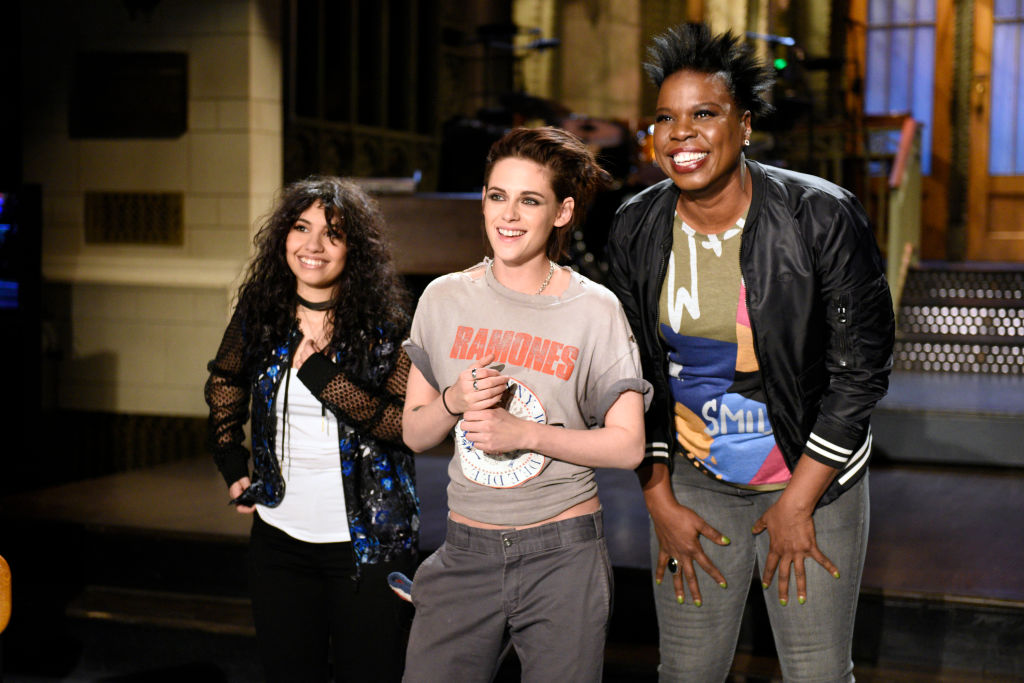 And casually hanging with Leslie Jones and Alessia Cara, like, WHAT. Oh, the FOMO is real. We wanna be there so bad!!
Here, she's still all about the slicked back hair, and we're seeing lots of neutrals and blacks. Yep, Stewart's just as edgy-grunge as ever, and it totally couldn't suit her more.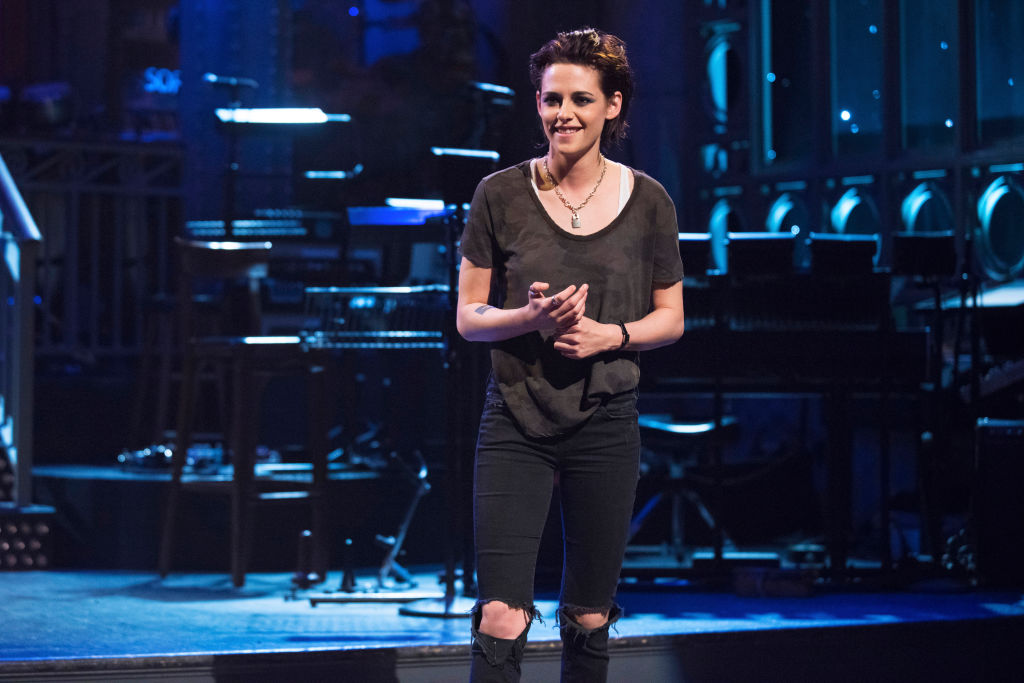 And here's a few ways to get major Kristen Stewart vibes.
1Starting with the essential band tee, like this one for $18 from Forever21
3And then, of course, the ripped, black skinny jeans, like this $128 pair from Madewell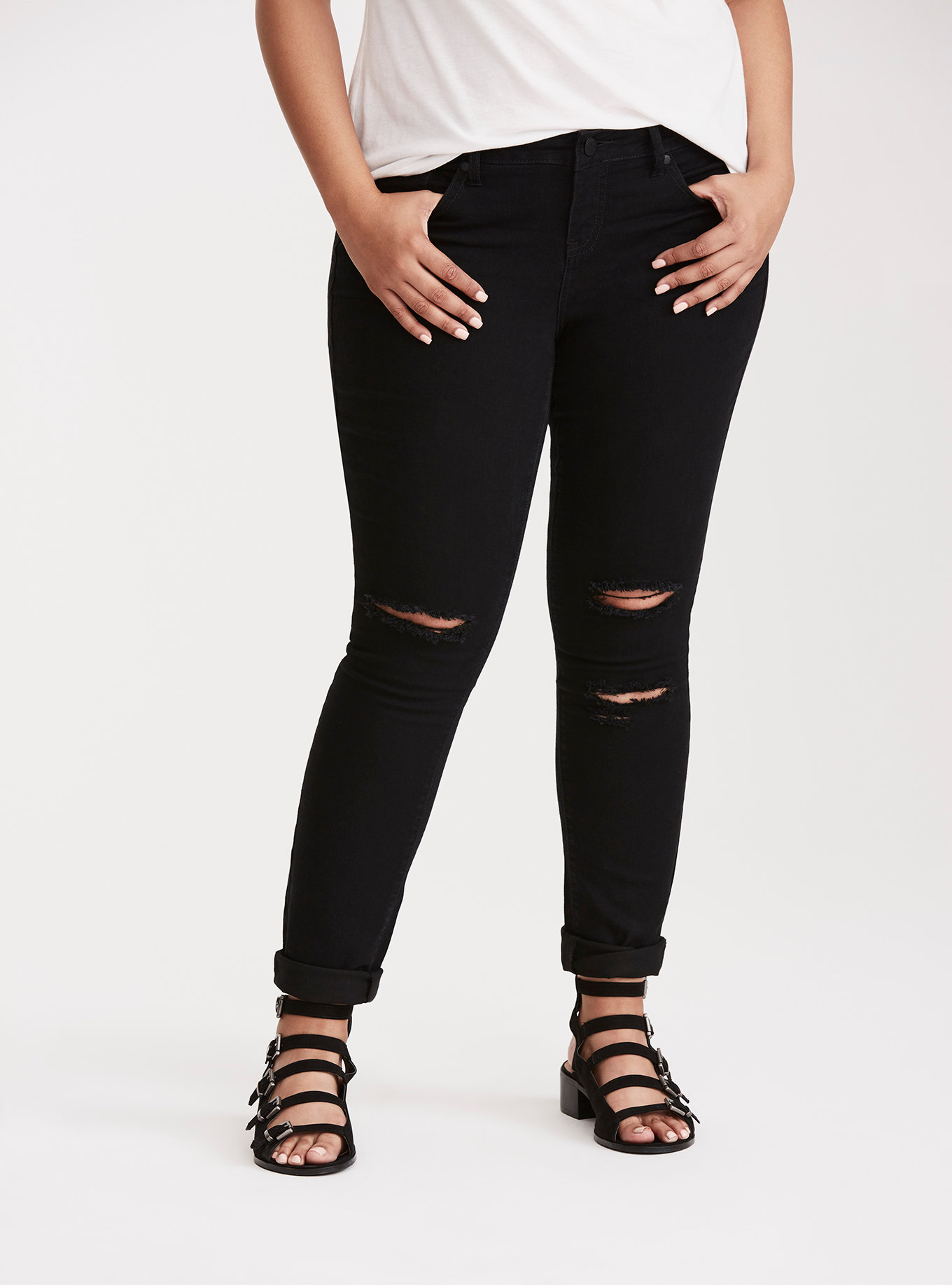 We can't wait to see you on SNL, Kristen!