Why we're crushing hard on Jennifer Lopez
Jennifer Lopez, J. Lo, Jenny from the Block: However you know her best, the fact that this amazing woman can go by a plethora of monikers and still be recognized as a household name regardless of which version you're using is a true testament to the impact she has placed on this world. From her starring film roles to an impressive discography, to being a judge on American Idol and basically looking so flawless 24/7 we'd kill to know her beauty secrets, Lopez continues to slay the entertainment scene left and right – and we're so grateful to have her.
Here are all the reasons J. Lo is still our #WCW, and always will be.
She can do literally everything
Lopez is probably best known for her singing and acting careers. But the woman can also dance, mentor (as showcased in her turn as an American Idol judge), and work a red carpet like no one's business – no, really, that green dress with the plunging neckline that she wore to the 42nd Grammy Awards 16 years ago has its own Wikipedia page, with Lopez credited in the title.
Lopez currently has her own Vegas headlining show (All I Have at Planet Hollywood), owns her own production company and health-related nonprofit, and has launched multiple clothing and accessory lines in the past. And as if that isn't enough to keep her busy alongside being a mom to twins Max and Emme, she also has the primary role in Shades of Blue, a show that premiered on NBC just last month and stars Lopez as corrupt NYPD detective Harlee Santos.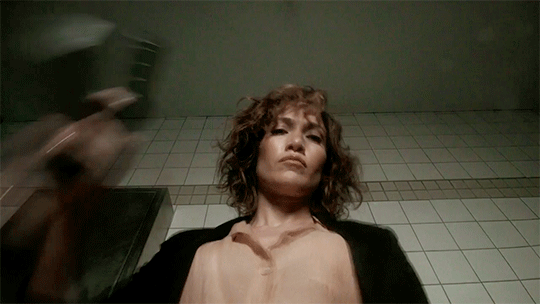 Her influence on (and love for) the Latino community is HUGE
Lopez is the highest-paid Latin entertainer in the United States, and the first Latina actress to earn more than $1 million for a movie role (with the 1998 comedy Out of Sight).
Lopez has also spoken out numerous times about how important she considers being a supporter and face of the Latino community, and how proud she is to be Latina.
"I've never tried to hide the fact that I'm Latina," she said candidly in an interview with People en Español back in 2006. "I think that's why Hispanics are like 'She's ours; she's out there, but she belongs to us' and that's true. With the Latino community, I am theirs. I do belong to them – that's who I am."
She knows the value of hard work and being a team player
Lopez was recently in the news for telling an American Idol contestant that she "won't last very long" in the business if she doesn't play well with others – that talent can only take you so far.
"Don't expect anybody to hand you anything," Lopez said in an interview with People en Español back in 2006, proving not much has changed about what she considers the most important pillar of success. "We have to work for everything in this life."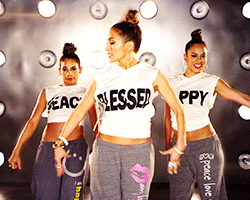 She's not afraid to get real about relationships (and self-love)
Lopez has had her fair share of experience with relationships, having been married three times before – and she is not the kind of woman to pretend love is easy.
"Sometimes we don't realize that we are compromising ourselves," she told Vanity Fair in 2011 following her divorce from Marc Antony. "To understand that a person is not good for you, or that that person is not treating you in the right way, or that he is not doing the right thing for himself – if I stay, then I am not doing the right thing for me." But she also added that she "remain[s] an eternal optimist about love" and still believes in it 100%.
Lopez has also made it clear that taking care of ourselves should not just be something we try and fit into our lives, but something we should make a priority – both for the sake of ourselves and for the people we love around us. In 2010, she told Redbook about the expectations placed on women, "You've gotta do things that make you happy. As women, we tend to give away a lot. We take care of a lot of people, and we can't forget to take care of ourselves."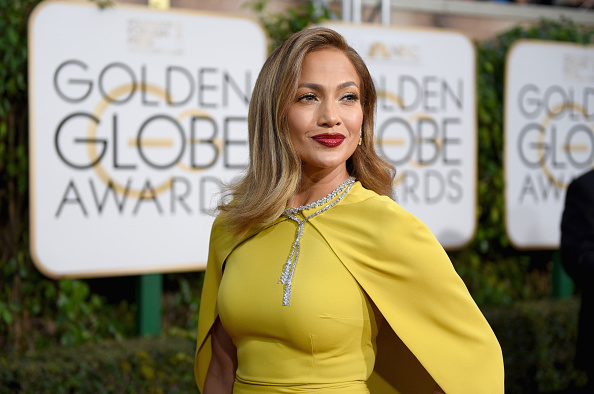 We're still starry-eyed over her portrayal of Selena Quintanilla
I'm not sure about you, but every time Selena comes on TV – which is not often enough, if you ask me – I stop whatever I'm doing and sit down to watch. The 1997 story of Selena Quintanilla Perez's rise to the top to become the face of female-led Tejano music was Lopez's breakout film role, and it's easy to see why. She oozes the charm, beauty, strength, and talent – both in the film and in real life – that Selena herself was famous for before her tragic 1995 murder. Because of this movie, I discovered so much about who Selena was, and how important she was to the Latin community. And I can say with total confidence that if it wasn't for Lopez's amazing portrayal of the legendary Selena, I may never have gotten that opportunity.
(Features Image via Getty/Michel Linssen; Image via Getty; GIFS via NBC / GIPHY, Capitol Records / GIPHY, and Warner Bros. / GIPHY)