Why we're still crushing hard on Dionne Davenport from "Clueless"
I'd be lying if I said I wasn't still celebrating Clueless, which turned 20 last year, basically every day of my life. Between the iconic fashions, the lessons on life and love, and the unforgettable quotes, this movie will always be on the roster for any sleepover I have with my girlfriends in my adult life – right next to Can't Hardly Wait and Romy and Michele's High School Reunion. And the fact that we can all drool over Paul Rudd for almost two hours is a nice bonus.
The internet was ablaze with think pieces during Clueless' 20th anniversary last summer, with many of them about how great of a character Cher Horowitz was. But where Cher was the CEO of the main trio, her BFF Dionne Davenport was the COO. Dionne was the glue that kept everything running smoothly among the cools kids at Bronson Alcott High School, and without her, Clueless would not have cemented the beautiful place in pop culture it enjoys today.
Here are all the reasons we're fawning over Dionne this #WCW!
She was an amazing friend
Dionne was known for her non-nonsense attitude, but past her tough exterior, she's such a great friend to have around. From using her entire day to helping Cher get ready for her date with Christian (who turned out to be…well, not interested), to being so accepting of Tai almost from the get-go, to freely giving out relationship/sex advice, Dionne is a dream bestie. Plus, she's super fun to cruise around with and will always have your back against d-bags.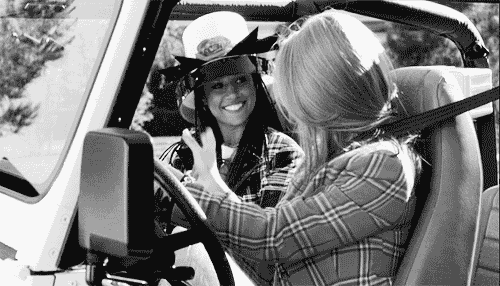 Her fashion choices (duh)
There are tons of articles on the internet about the amazing clothes and accessories in Clueless, but in my opinion, Dionne's looks were maybe even more iconic than all the other characters' combined. From the mesh crop tops to her Rastafari-inspired beanie, to her chokers and leopard-print blazer and backpack, to her love for Mary Janes, frosted nail polish, and plaid miniskirts, Dionne Davenport had it going on as far as the '90s teenage girl was concerned.
Oh, and we can't forget the over-the-top, Dr. Seuss-level hair accessories and hats that only Dionne Davenport could pull off and make look cool. Blossom who?
She had no problem being her true self 24/7
Of the three main girls, Dionne was probably the one who was most in tune with who she was and, as such, was the most confident in letting those around her know how she felt. Though she was friendly, she wasn't one to trust folks from the get-go – people had to earn her good graces, because she knew what she wanted and how to separate the good eggs from the bad.
And as someone who wasn't afraid of vocalizing her opinions, Dionne had some of the best quotes – and, of course, always had a quick-witted comeback for everything.
She was all of us during her first time driving on the highway
Watching the scene where Dionne accidentally gets on the highway (or "freeway," as you west-coasters call it) when Murray is teaching her how to drive while Cher is waxing poetic in the backseat about Christian's romantic intentions is pretty exhilarating, for a few reasons. For starters, Dionne's freakout is so different from her character's put-together, chill personality that it makes all of us start to panic, even though we know it's just a movie.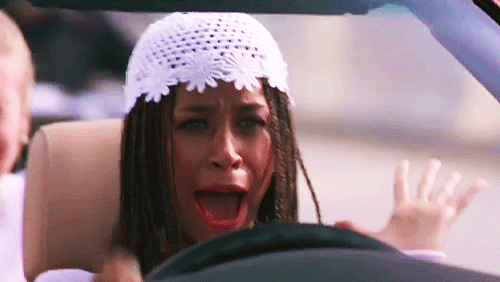 And secondly, it brings us all back to that time before driving was such a routine thing – when the highway (FREEWAY, SORRY) was a huge step. This is a big symbol for growing up, and how even the most privileged teens like Cher and Dionne have to face real life at some point.
She knew exactly what she wanted in a relationship — at 15
I'm not sure what you guys were doing at 15/16, but alongside going to high school, I was working at Burger King with a dude who was my boyfriend but who also was 1. A huge loser, and 2. Cheating on me hard. I sulked for a month after learning that, but now I think I could've avoided a lot of heartache by asking myself, "WWDD ('What would Dionne do')?"
Dionne would've made sure that guy never dated again, that's what. And while I'm long since over this guy, I still take a lot of cues from Dionne – namely, not settling for anything less than what I truly deserve: a partner who knows I am more than enough, and treats me as such.