4 ways to make money off your old clothes
With the fall season approaching, plans to update your wardrobe are a given. However, that impending shopping spree requires two things you're possibly running short on at the moment: cash and closet space. The good news is you can acquire both by making money off your old clothes. Those vivid reminders that buyer's remorse is alive and kicking aren't doing you any favors, so you might as well make cash from your closet, and treat yourself to a few fresh lewks.
So, the question is, where do you even begin to sell your old clothes after you've completed what feels like the most satisfying closet purge ever?
For starters, you could go the old-fashioned route and hold a garage sale. But if you're dead-set against rising early on the weekends (which is when most garage sale customers make their rounds), this approach may not be worth the trouble for you.
Alas, there's hope! Just because you cringe when you look at that neon leotard you thought was a great idea two years ago doesn't mean someone else won't gladly buy and wear the hell out of it. (More power to 'em.)
So prepare to sell the hell out of your old clothes, before you inevitably purchase their replacements and go through this entire process again.
1Sell them online.
https://www.instagram.com/p/BUHnv24DN-v
Oh, the internet, how we adore thee. Fortunately for you and other people in pursuit of some easy money, there are plenty of websites that will take your used clothing and basically do all the selling and marketing for you. For example, Tradesy will list your items for free in under 60 seconds, and they promise to get you the best price for your product. There's also Poshmark, TheRealReal, Amazon Marketplace, eBay, and even Craigslist.
When it comes to paring down the contents of your closet, the online possibilities are endless. Just take care to avoid scams, and read the sites' policies carefully to understand all the fine print before you enter into any agreements.
2Sell them to a consignment store.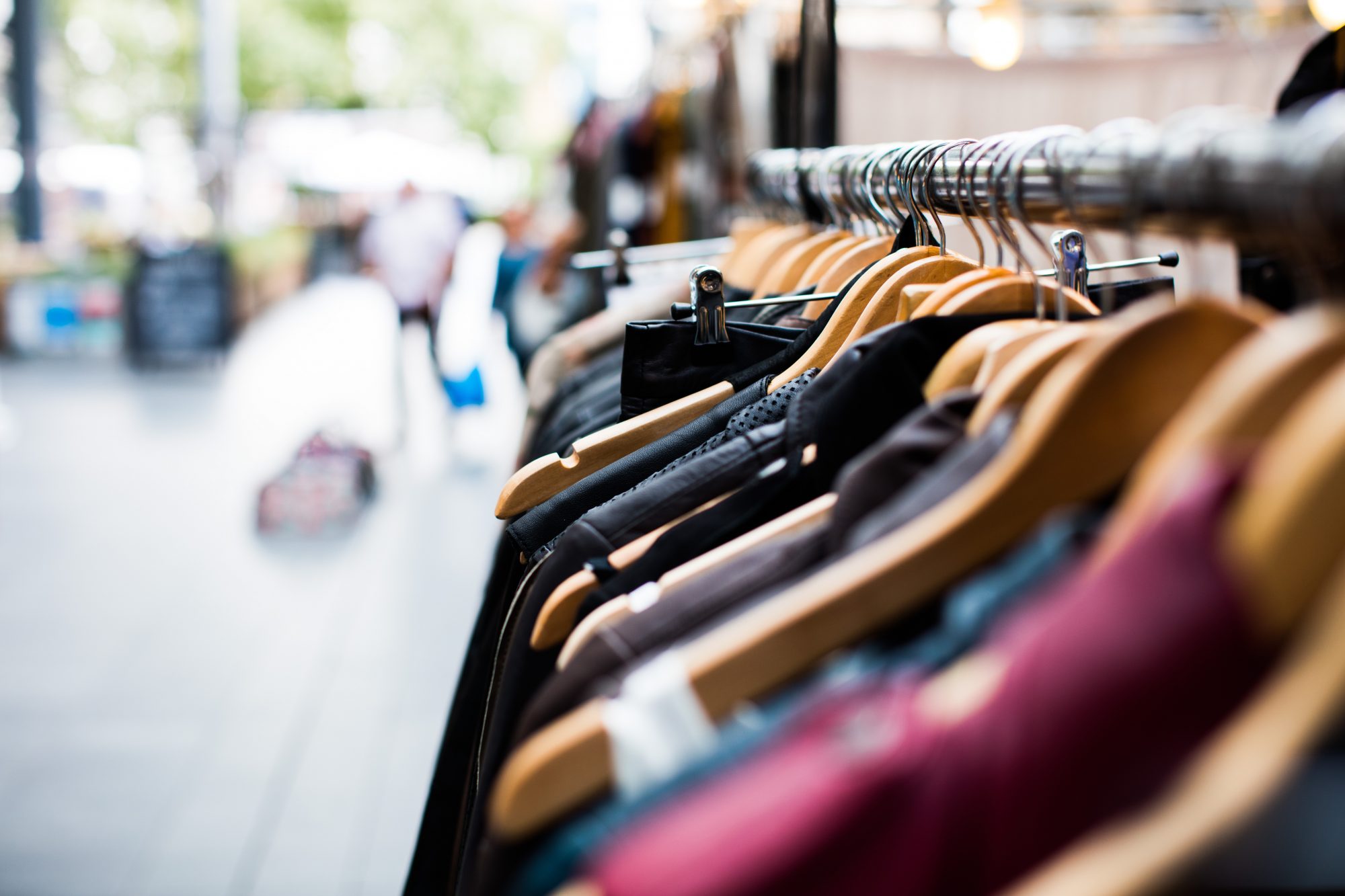 For the hands-off seller who'd rather skip the legwork that comes with hawking your stuff online (taking and uploading quality pics, writing product descriptions, etc.) and get straight to the moolah, there's always the option of selling your clothes to a consignment store.
A quick Google search will highlight all the consignment shops in your area. Among the popular ones are Uptown Cheapskate, Clothes Mentor, and Plato's Closet, which essentially all work the same way: They take the items you bring in person and make an offer which you are free to accept or decline.
However, there are some things your local consignment shop won't tell you, like the fact that you're probably not gonna be rolling in the dough from the money you earn from your items, which may not be an issue if you're a seller who's looking for a few quick bucks (emphasis on few) or just really want to get the items off your hands. However, if you are in search of a come up off clothing sales, Today reports that online consignment store Linda's Stuff (which pulls in an incredible $25 million year from buying and selling new and used items) offers 62 percent of the selling price and an even bigger cut if the item is more expensive.
Sometimes you can struggle with selling your old wears because you're not sure who wants them. Crossroads allows would-be sellers to bypass the supply-and-demand dilemma by simply checking their website to see which items they're seeking.
In addition to buying and trading, Crorssroads offers four options for selling items. With 35 locations across the U.S., you can either take your items to a physical store in exchange for money, use the store's 24-hour drop-off service to come back and pick up your cash at a later time, or place an item on consignment. If you can't find a Crossroads store near you, you can also use their mail-in service by requesting a bag, which comes with a pre-paid return shipping label. The entire process is easy-peasy and has the potential to earn you a pretty penny.
4Recycle them into something new to sell.
This requires more effort and ingenuity, but if you're the creative artsy type who can transform old shirts into an awesome outfit, put your talents on display for money-making purposes. Online marketplaces like Etsy, Shopify, and Bonanza all offer amazing platforms to sell original, handmade items.
Happy selling!