7 ways a staycation is actually better than a real vacation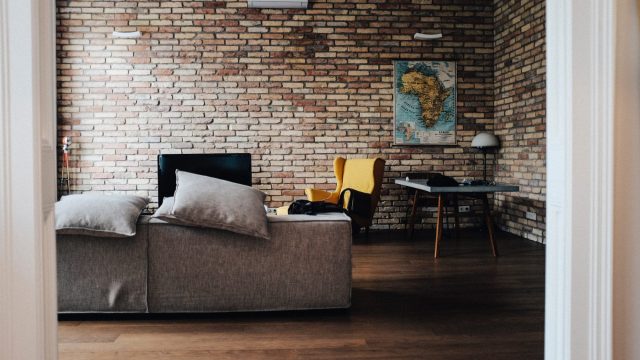 Summertime has arrived, and plenty of us are counting down the days to our next out-of-town adventure. It makes sense to think that traveling away from home is the best way to get some R&R, but in some ways, a staycation is actually better than a real vacation.
We know, we know: It's so easy to get totally geeked for Airbnb to help plan your entire trip, and that cozy little beach cottage overlooking the ocean begs to differ with our assessment that staycations can be just as relaxing as a getaway, but hear us out.
Now, are we saying that vacations are seriously overrated? Eh, we wouldn't go that far. But the benefits of chilling at home instead of booking a flight to the destination of your dreams can't be ignored, especially when your vacay visions look like yes, but your bank account looks like NO.
For one thing, staying at home means you won't have all those Insta-worthy travel photos to feed your friends' FOMO, but maybe that means you'll be more likely to disconnect and actually enjoy your time off.
Here are some more things to consider if you're thinking about choosing a staycation over a vacation.
1You save money.
Seriously, when is this ever a bad thing? Although jetsetting is lauded as the thing to do, it's not always the most economical. Hotels, rental cars, air travel and food can get rather expensive and stress you out the point where you actually need a vacation from your vacation.
2No travel fatigue.
While getaways are meant to leave you feeling energized and refreshed, the fact is, traveling can leave you feeling more tired than before. With a staycation, there's no exhausting waits in an airport line or recovering from jet lag. Wondering how you can avoid travel fatigue? Just stay home.
3No packing.
No matter how much you love traveling, chances are that you hate packing more. With airline rules getting stricter by the minute, the struggle to pack everything you need but still avoid extra baggage fees requires some serious maneuvering. Also, there's only one thing worse than packing: unpacking.
With a staycation, you can avoid all the drama involved in making a list, stuffing your carry-on just below the weight restrictions, or worrying about whether you left something only to arrive at your destination to find that yes, you did leave your toothbrush, your medication, and your favorite bikini.
4You can play tourist in your own city.
Maybe there's an art gallery or local music scene that you've always wanted to explore in your city, or one that you overlooked because you were so focused on what a vacation destination had to offer. Staycationers have the chance to treat their town like a new place, whether they visit a popular museum or try a new restaurant every night, which will be much more affordable without the additional expenses of traveling.
5There are no seasons for staycations.
Vacationers have to concern themselves with when to go: peak season, shoulder season, or the more economical off-season. If you spend your vacation at home, the time of year won't even matter.
6You don't need a pet, baby, or plant sitter.
Even if you want to take time yourself, arranging for someone else to pick up the kids is infinitely less stressful if you're on a staycation than if you're miles away on an actual trip.
7Comfort is never a concern.
How many times have you spent hours poring over hotel reviews to confirm whether the photo of the luxurious suite you're eyeing isn't actually a well-Photoshopped version of The Bates Motel? We've been there too many times to count, and needless to say, a staycation can save you from an angsty hotel search.
Sure, you're responsible for your own meals and cleaning (if you choose), but you can rest easy knowing you'll be comfortable. Once you return to your normal routine, you feel just as refreshed as if you went away for a real vacation.