8 Ways to Keep your Bangs Looking Great, Even When It's Hot AF Outside
Professional hairstylists spill all the beans.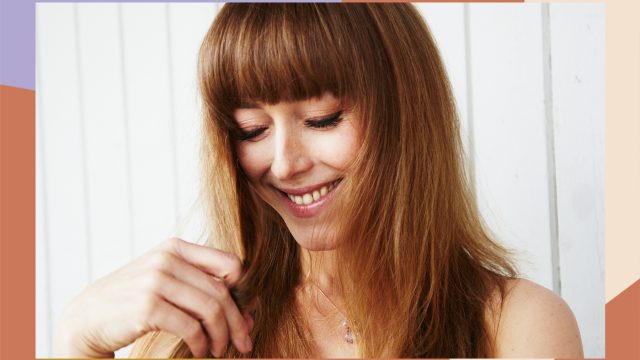 The decision to get bangs is like deciding to wear a bright and bold lipstick—they both make one hell of a statement, look incredible, and take a lot of maintenance, especially in the summer. While many of us are familiar with frizzy or greasy hair during the hotter months, styling can be trickier when you have bangs since they draw so much more attention to the front of your face. It doesn't matter if you have curtain bangs, blunt bangs, micro-fringe, or anything in between, because when combined with sweat or humidity, they can fall flat, look stringy, and become frizzy.
Don't swear off bangs yet, though. There are plenty of tips to help you beat the heat when you're rocking fringe. From adding a few new products into the mix to some styling options, you can easily start including tips into your summer routine. So, if your bangs have become your summertime nemesis, read on for expert-approved advice.
1. Anti-humidity hairspray is your friend.
Nothing kills bangs faster than humidity. "An anti-humidity sprays will be your best choice for preventing frizz in your bangs and throughout the rest of your hair this summer," says Matrix artistic director Nick Stenson. These formulas act as a barrier against that thick, humid air without sacrificing softness and movement. 
R+Co Moon Landing Anti-Humidity Spray
$32.00
Shop it
Amazon
2. Keep blotting papers on hand.
Our skin tends to become more oily in the summertime, and since bangs are in such proximity to the forehead, it's easy for oily skin to cause them to separate. A good way to keep your forehead sweat- and oil-free is with blotting papers. They absorb excess oil, and they're small, so you can easily take them with you wherever you go.
Tatcha Aburatorigami Japanese Blotting Papers
$12.00
Shop it
Sephora
3. Keep up with your trims.
Keeping up with your trims will keep your bangs from becoming weighed down. Aim to get a trim every six to eight weeks to maintain hair health and keep your fringe light and fluffy.  
4. Pump up the volume.
Humidity mixed with sweat can make your bangs fall flat. Kylee Heath, a professional hairstylist and R+Co collective member, recommends opting for a texturizing spray to give your hair life again.
"If you have long curtain bangs, you can style your hair in messy beach waves and give the bangs some texture that way, too," she says. For extra volume, try blowing drying your hair with a round brush that doubles as a hairdryer—it's a game-changer.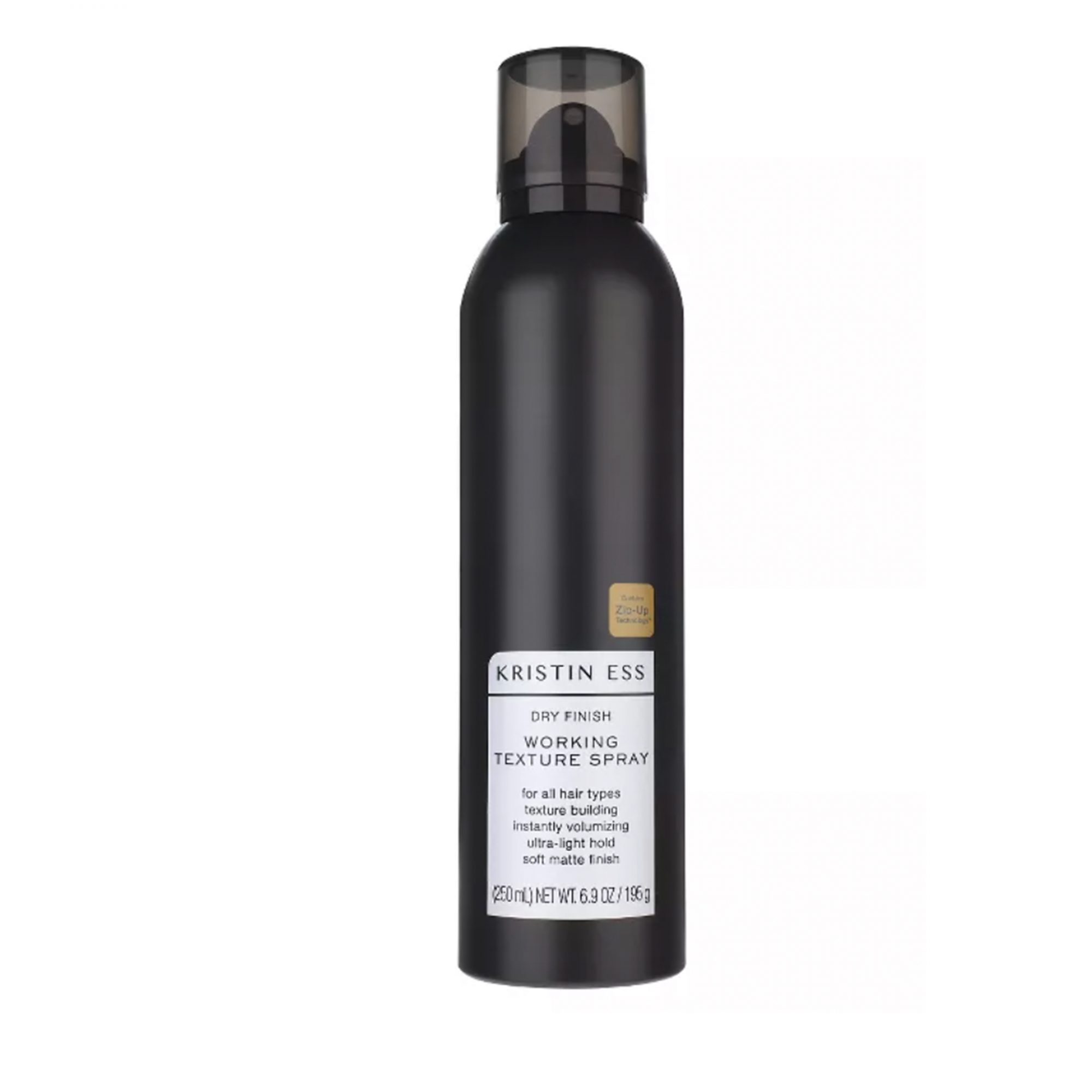 Kristin Ess Dry Finish Working Texture Spray
$14.00
Shop it
Target
5. Dry shampoo is necessary.
If your bangs are suffering in between washes, try dry shampoo to instantly fix a limp, separated bang. "Dry shampoo will be your best friend when wanting to prevent sweat and oil," explains hairstylist and Matrix brand ambassador Sharon Spellman. "Lift your bangs and spray directly underneath, then use your fingers to distribute the product throughout your hair."  
OUAI Super Dry Shampoo
$24.00
Shop it
Sephora
6. Embrace your natural hair texture.
If you have curly hair, don't be afraid to try working with your natural texture. Allow your hair to dry naturally and apply an air dry cream, such as the IGK Rich Kid Coconut Oil-Ary Dry Styling Cream, from the middle to the ends of your hair to control frizz. It's all about "working with your texture, rather than fighting it," says Heath.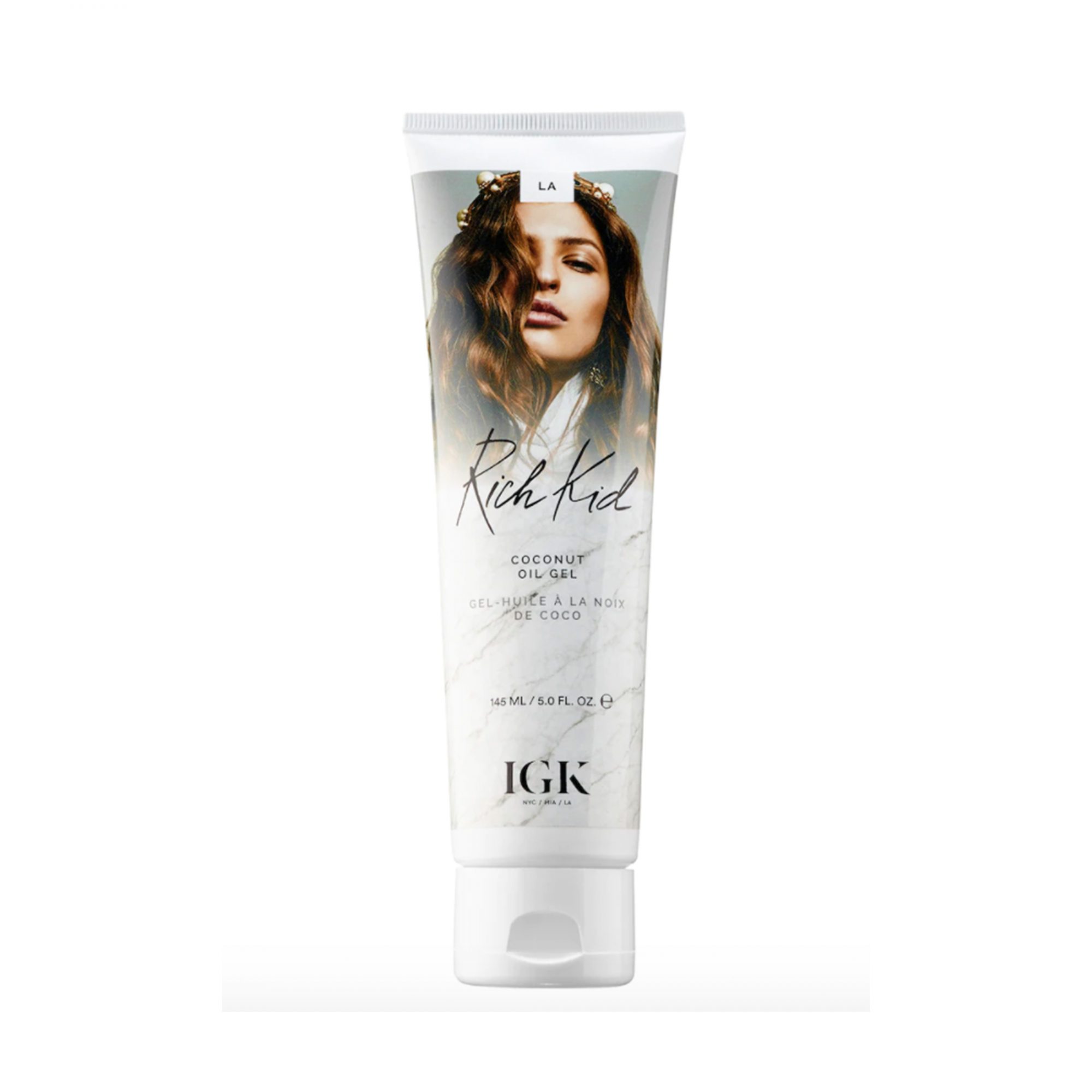 IGK RICH KID Coconut Oil Air-Dry Styling Cream
$29.00
Shop it
Sephora
"For wavy hair, opt for a mousse or volumizing spray to keep your hair controlled but not weighed down," says Stenson. He recommends the Matrix Total Results High Amplify Foam Volumizer Full Bodifying Mousse. 
7. Use hydrating hair products.
Frizz is due to lack of hydration in the hair, explains Spellman. "You want to make sure that you're moisturizing your bangs to keep your hair hydrated," she says. "Hydration is what your hair will be lacking during this time, so it will help tremendously with frizz and keeping your hair tamed." Look for hydrating and nourishing shampoos, conditioners, and other hair products that help seal in moisture.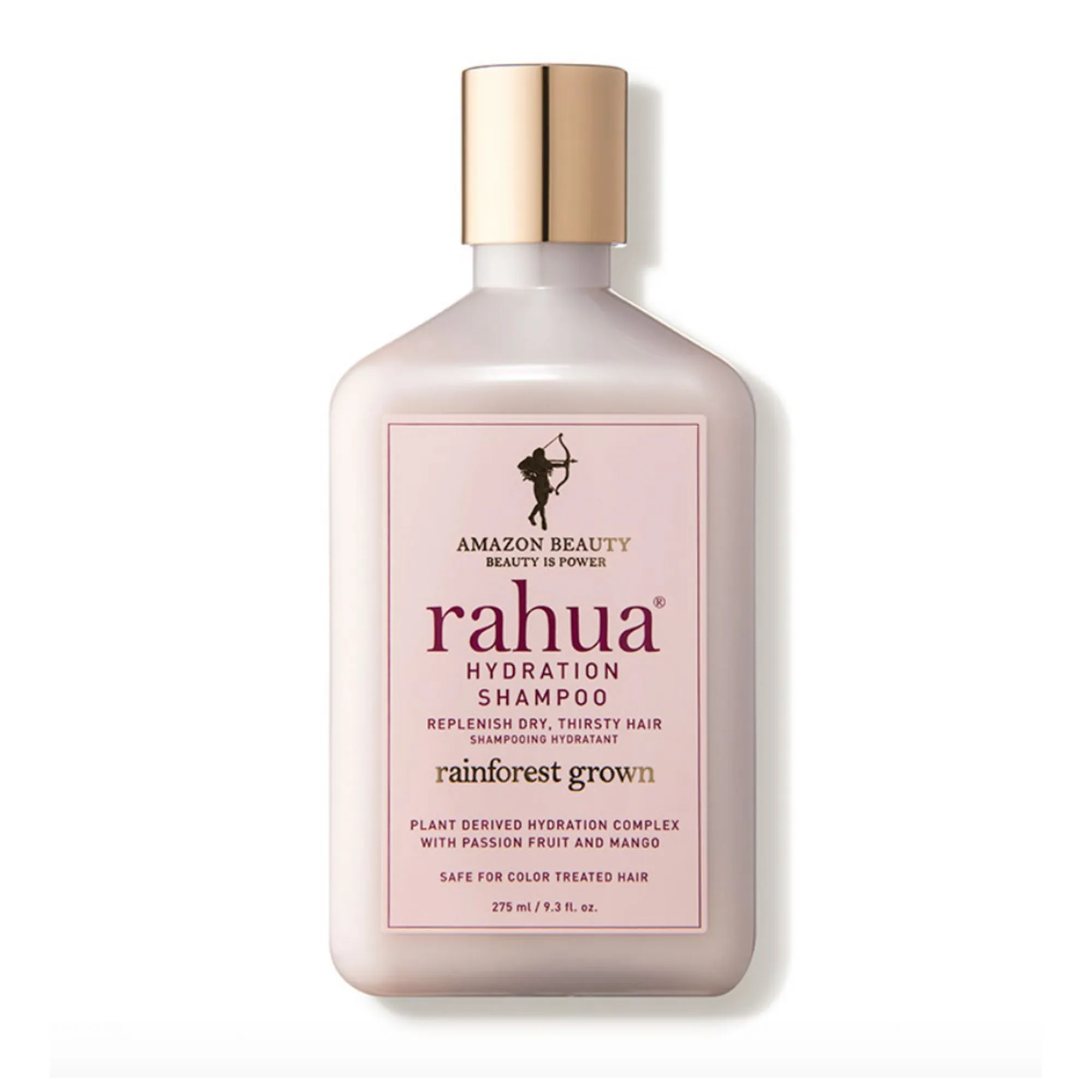 Rahua Hydration Shampoo
$34.00
Shop it
Dermstore
8. When in doubt, reach for hair accessories.
"While bangs are great all year round, they can be most difficult to manage in the heat of summer," admits Stenson. "I suggest keeping fashionable headbands and scarves handy on the days you know you're outside and inevitably will succumb to the summer heat."