The cutest waterproof shoes to rock during springtime rainy days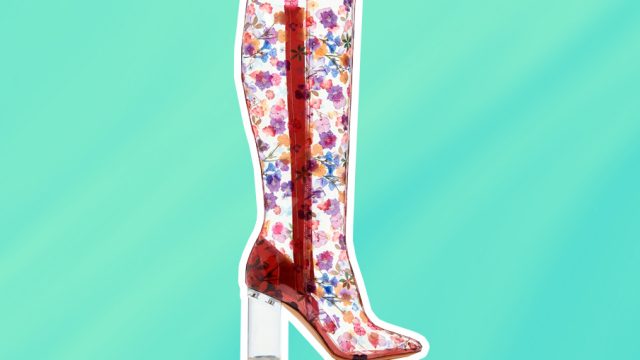 Although you may already have sandal season on the mind, it's safe to say that summer is still a long way off as we wade through the sometimes sunny, sometimes chilly days of spring. And while it's definitely time to start pulling those floral dresses out from the back of your closet, you still may want to be cautious of your footwear choices, since springtime brings about lots of unpredictable weather.
Rain boots, of course, can keep your feet shielded from any torrential downpours on the forecast, but you'll love to know that your choices aren't limited when it comes to waterproof footwear. Many shoe brands have styles that keep your feet both dry and looking cute.
To provide you with some waterproof footwear inspiration, we found shoes suitable for any kind of budget. From booties to sneakers to flats, below are some pairs you'll want to have on hand in case April showers are on the horizon.
1Hush Puppies Women's Cyra Catelyn Boot
Thanks to its Worry-Free Suede protective coating, this ultra-comfortable bootie keeps your feet dry when a surprise storm hits.
2LifeStride Women's Puddle Rain Boot
We stan a leopard print, especially when it can spice up regular rain boots.
3Taryn Rose Savannah[/listheader
The perfect style for businesswear or rainy day brunch.
Timberland Women's 6-Inch Premium Perforated Waterproof Boots
Whether you pair them with denim or an athleisure-friendly dress, it's worth mentioning that this comfortable pair of boots keeps your feet shielded from the rain at all times.
5Katy Perry The Blossom
This screams spring.
6Vionic Jenning Casual Sneaker
This fashion-forward sneaker utilizes water-resistant suede to keep your feet dry when you're on the go.
7Katy Perry Collections The Yarra
We've never seen a rain boot so fly.
8Reef Cushion Celine Sandals
Even your go-to pair of sandals can get the waterproof treatment, as these stunning white slip-ons are made with a water-friendly durable vegan leather footbed.
9Keds Scout Boot Splash
Looking for a suitable alternative to clunky rain boots? This water and stain-repellent pair of shoes are cute, compact, and perfect for your morning commute.
10Jack Rogers Pippa Bootie
This classic waterproof bootie stays dry no matter how wet it is outside.
11Sugar Raffle Women's Waterproof Rain Boots
If you are actually on the prowl for a budget-friendly pair of waterproof boots, this handy pair comes in a variety of prints you'll absolutely love.
12Sea Star Beachwear Beachcomber Espadrille
Espadrilles, without a doubt, are a popular springtime style, and this cheery waterproof shoe is sure to keep your outdoor adventures wet-free.
13PLAE Abra WP Waterproof Sneaker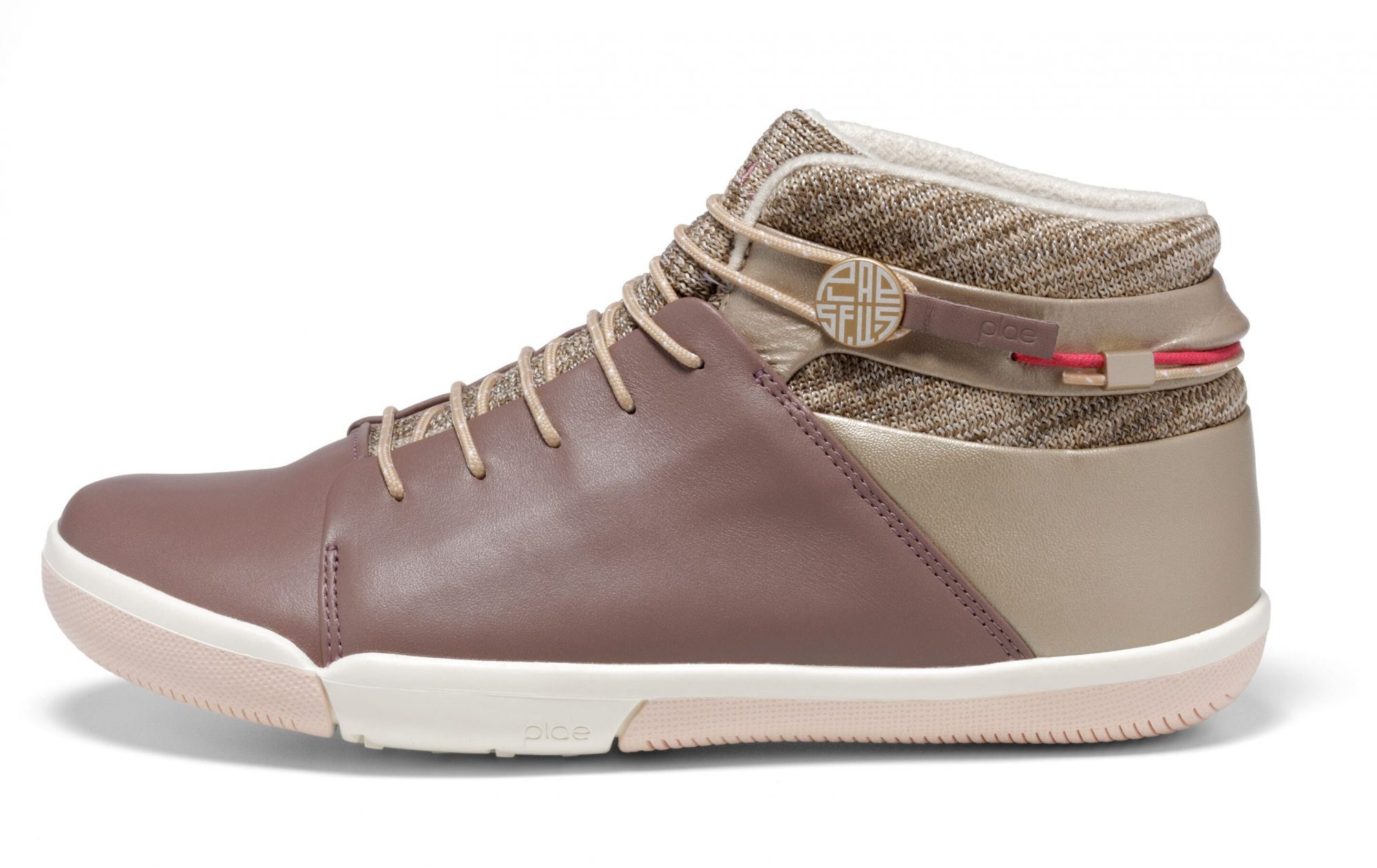 Prefer a waterproof sneaker? This comfortable pair is great for all those busy, on-the-move days.
14TOMS Emerald Matte Iridescent Women's Petra Flats
You won't have to worry about soggy shoes when you wear these water-resistant flats, as they feature a water-repellent rubber outsole to help keep moisture out.
15Aquatherm By Santana Canada Waterproof Rain Boots
This rain boot features a small heel so you can stand tall against puddles and muddy driveways.
16Taryn Rose Michelle Heel, $170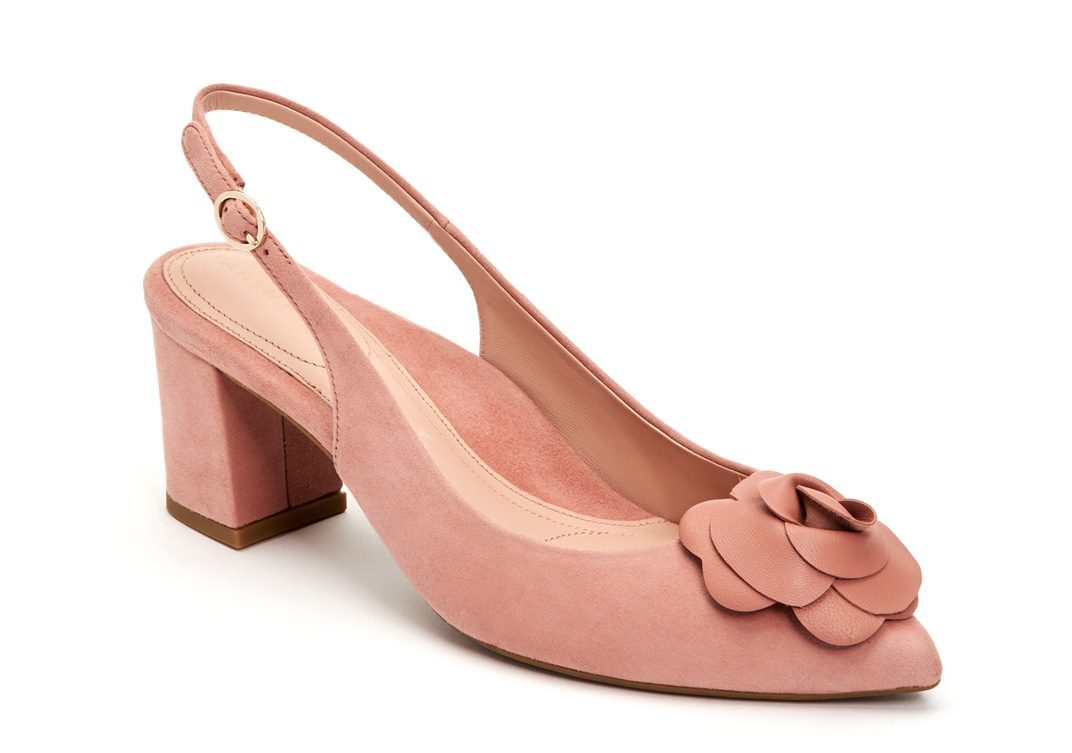 Made with silky water-resistant suede, this come-hither heel can dress up any outfit in seconds.
17ModCloth Joules Rain On Your Promenade Rain Bootie
There's no denying that these colorful rain boots will give the most basic of pants a touch of preppy style.