Watching Britney Spears get down to Snoop Dogg in her car is what we need pre-Friday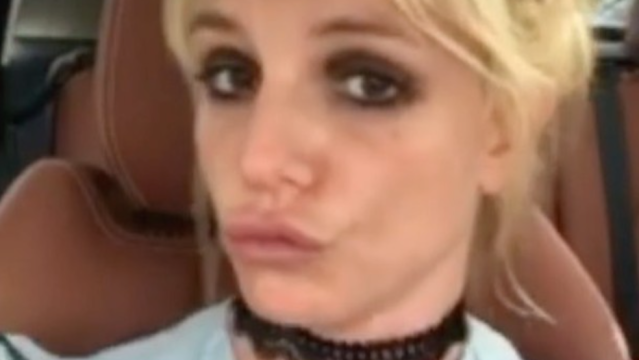 Until March, Britney Spears is on hiatus from her "Pieces of Me" show at Planet Hollywood in Las Vegas, which gives her plenty of time to chill and do normal things like take video selfies and then post them on social media. (You know, pretty much like the rest of us.)
Now, Spears' latest Instagram video comes to us directly from her car, where she captured herself rocking out to Snoop Dogg's "Nuthin' but a 'G' Thang." She's sporting a '90s choker, which fits perfectly with the 1992 song she's throwing back to.
"It was that kinda day ?," she captioned the video. And we totally feel what she's throwing down.
You may or may not remember this little gem, but Spears and Snoop actually have a history together. Snoop had a cameo in Spears' 2004 music video "Outrageous," which was off of her fourth album In the Zone. In the video, Spears shoots a few hoops, spots Snoop, and then jumps on him and licks his face.
Yep, Britney Spears has licked Snoop Dogg's face. No biggie.
Miley Cyrus remembers the moment — or at least she did when she tweeted a throwback pic back in 2013.
Here are some of the lyrics, which to us, make little to no sense. But it doesn't even matter, because she licked Snoop's face.
"I just want to be happy/ In a place where love is free/ Can you take me there/ Somebody, ooh/ And when you mention my name/ Make sure you know the truth, yeah/ Until I vow to keep it forever.
Here's the full video for old time's sake:
https://www.youtube.com/watch?v=sWBKCzzNEeo?feature=oembed
So yeah, that's exactly what we needed to get us through Thursday.