Watch the insane trailer for Lily-Rose Depp's first ever starring movie role
Johnny Depp's teenage daughter Lily-Rose Depp is starring in the new Kevin Smith film Yoga Hosers, making this her big starring role debut!
The trailer dropped today and we would explain the plot to you, only problem is, we have no idea what it's about. It claims to be a horror comedy, but this trailer suggests it's a movie about two teenage convenience store clerks who team up with Johnny Depp (wearing a weird wig) to take down some people called Bratzis on their way to a high school party (?). That could be the plot, or it could very well be about anything else, because the trailer for Yoga Hosers is definitely insane.
However, Lily-Rose Depp and Kevin Smith's daughter Harley Quinn Smith (dope name, tbh) legitimately seem like good and funny actresses from this clip and could very well become Hollywood's next ~IT girlz~.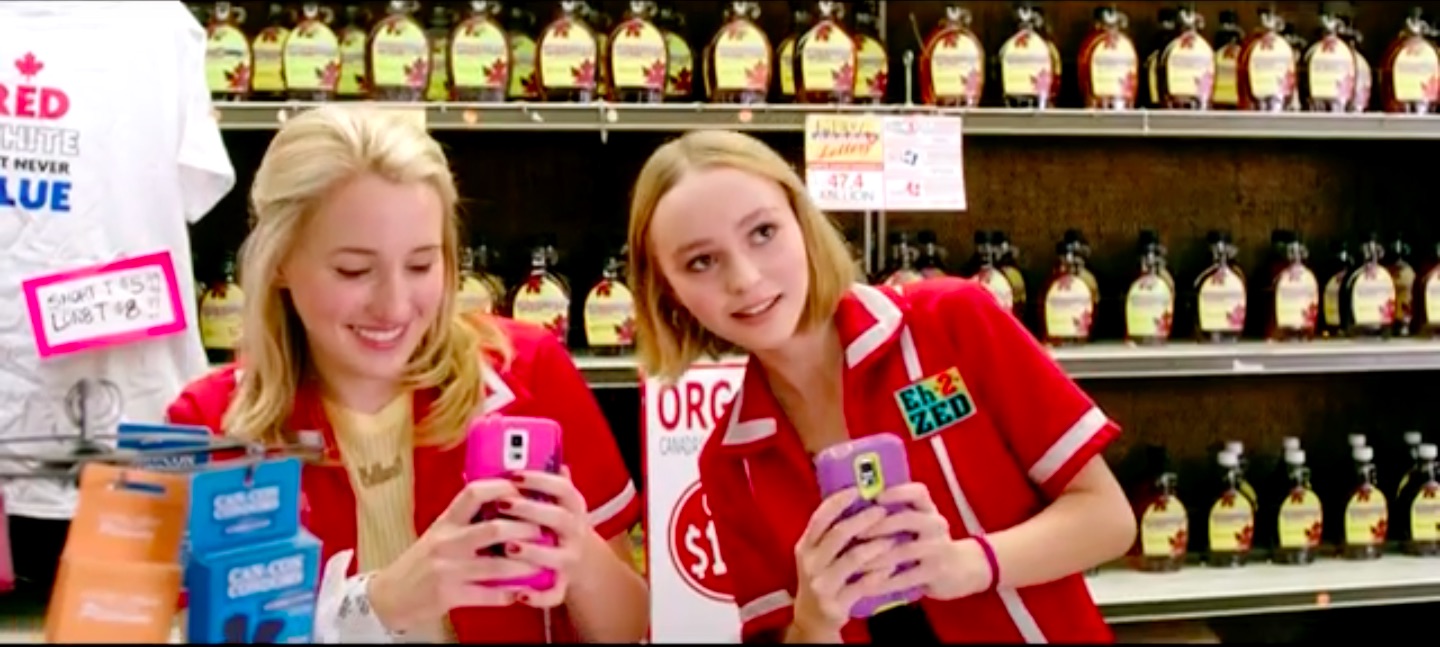 The trailer also has a bunch of topical zeitgeisty jokes like, "Don't be so basic" and also, "Omigod should we Instagram this?" We wonder if Lily and Harley helped Kevin Smith write this…?
But mostly, Lily Rose and Harley are pretty natural and funny. Watch the full trailer below: