Watch Taylor Swift be the cutest Maid of Honor of all time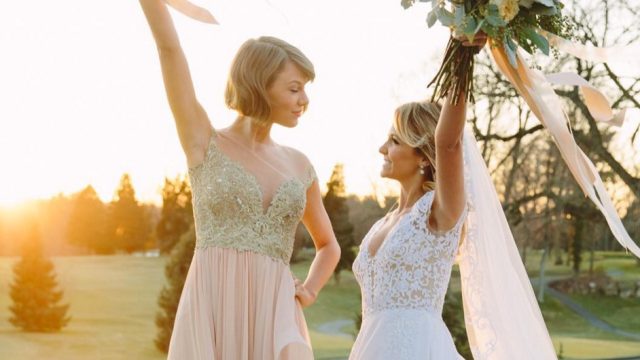 There's no doubt about it: Taylor Swift is always there for her girlfriends. Last weekend, she stepped up to fulfill the highest BFF duty of all: Maid of Honor. Her childhood friends Britany Maack (who Tay has known since she was 10 days old) and Benjamin LaManna (who she's known since kindergarten) wed in Pennsylvania, and the singer spent the weekend celebrating their love.
After the wedding weekend was over, Taylor shared a few photos of the event. Here she is smiling with the beautiful bride.
And here she is with the entire wedding party.
Now, we have more details about the couple's nuptials. We're talking about Britany and Benjamin's wedding video. It's a touching testament to their love, and their wedding looks like it was a total blast. But if we're being honest, we kind of watched it to see the T-Swift highlights. (We can't help it.)
The video focuses on the couple, of course, but Taylor makes a few cameos. She's all smiles throughout, so clearly thrilled for her longtime friends. Plus, Taylor was totally 100 percent in her element. She makes a heartwarming toast to the couple, dances the night away with her signature award show moves and even makes a cameo singing on stage with the band.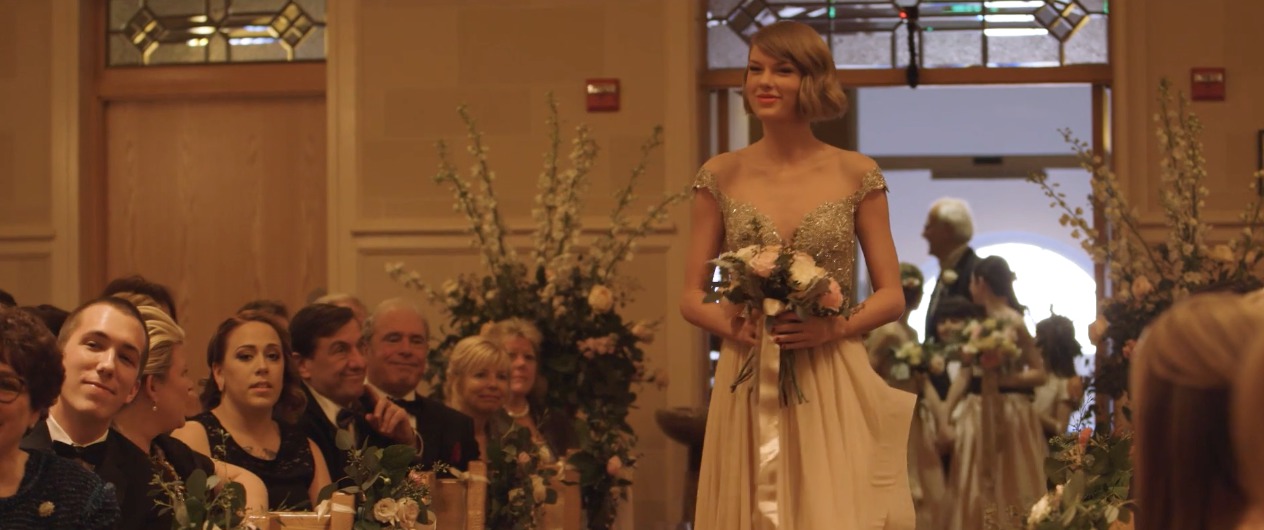 "My favorite accomplishment of my entire life is that everything in my life has changed except for me and Britany," Taylor said as she toasted the couple. "She was my partner in crime at Brownies sleep-away camp, and she was my date to the Grammys."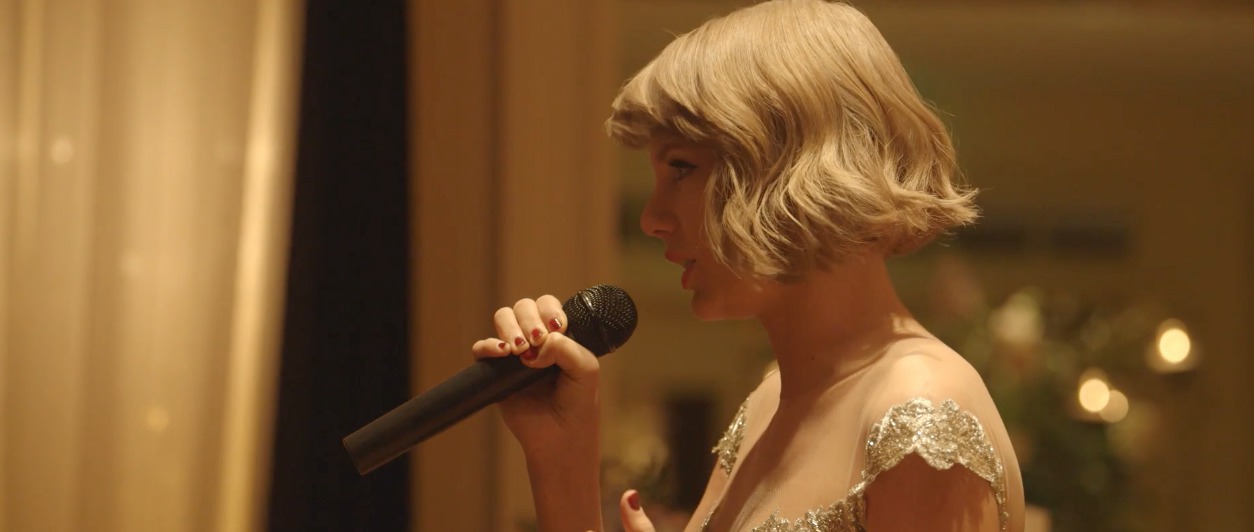 I have to say that most of these wedding guests are acting pretty chill, considering the biggest pop star on the planet is sitting just a table away. Maybe most of them grew up with Taylor too and are unfazed by her celebrity status.
Watch Britany and Benjamin's stunning wedding video below!
Britany LaManna Wedding from Britany LaManna Wedding on Vimeo.