Watch Seal (the singer) get eaten by a shark in this genius "Shark Week" ad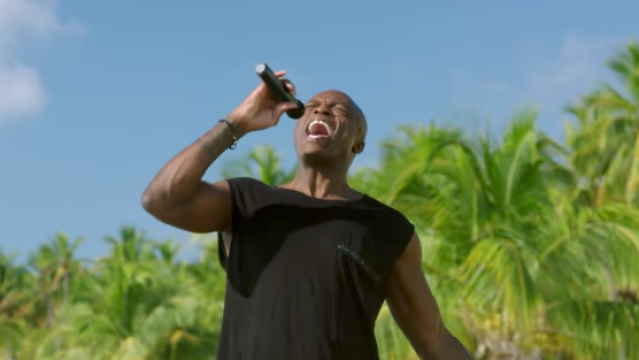 The most iconic (and controversial) week of the summer is rapidly approaching, and based on the first promo, it's not looking like a great week to be a Seal. Discovery released its hilarious first Shark Week promo featuring Seal — not the adorable ocean creature, but the melodic singer-songwriter.
In the hilarious promo, produced by creative agency AV Squad and directed by Peter McKeon, Seal is singing his iconic hit "Kiss from a Rose" to an adoring crowd upon a stunning open pier. The picturesque water is rippling in the background, Seal produces a rose for his dedicated fans — when suddenly a shark appears out of nowhere and promptly eats him.
Check out the wild promo:
This unfortunate Seal incident comes as a followup to a controversial commercial the network used to promote the event in 2013. The ad featured a (fictional) telecast of an adorable newly rehabilitated seal named Snuffy being released back into the ocean — only to get eaten immediately by a shark. As the crowd screamed, the tagline, "It's a bad week to be a seal. For the rest of us it's pretty awesome" flashed across the screen.
The ad received mixed reception, with some deeming it the best Shark Week promo, which others condemning the violence and brutality (we have to admit…we think it's pretty funny. Sharks eat seals…it's natural!).
It certainly looks like Discovery's 2017 Shark Week promotions have started off strong. Luckily, we have another two months to see if Discovery can top their Seal ad. And in case you're wondering, Shark Week kicks off on July 23rd on Discovery.