Watch Ed Sheeran's "Shape of You" calm this crying baby, who represents all of our feelings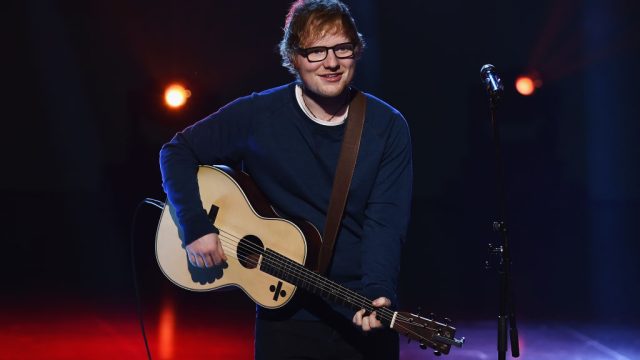 Attention babysitters and daycare facilities: If you haven't already done so, add some Ed Sheeran to your work playlist because the singer's hit song "Shape of You" totally soothed a 4-month-old who was bawling her precious face off moments prior to hearing the tune.
While typical reactions to a screaming baby can range from panic to consulting with an infant crying translator app, little Gracie Nye's mother Joanne took a creative approach. According to The Daily Mail, she filmed her crying infant in mid-meltdown, capturing the moment the baby calmed down upon hearing Sheeran's silky smooth vocals.
Gracie's father Gareth explained that his daughter was born with hip dysplasia, which requires her to wear a Pavlik harness 24 hours in day to ensure that the impacted area remains immobilized.
"She is being treated at Alder Hey who are fantastic, but sometimes she gets really frustrated," Gareth told Liverpool's Echo News. "But listening to Ed Sheeran calms her down."
We totally get it, Gracie. You're not the first tiny creature to fall under Ed's charming spell.
Fortunately for Gracie's parents, they seem to have found a go-to method in Sheeran's music, which apparently calms her down every time.
"She loves all his songs but 'Shape of You' and 'Perfect' from his new album seem to be her favorites, Gareth said. "I think she's his youngest fan."
At this point, not a single soul on Earth can deny that Sheeran's voice has magical properties because its ability to stop a baby from wailing makes it so. So, Ed…can your infant fans get an album full of lullabies already?