Watch Ariana Grande inspire some seriously extreme PDA in her "Everyday" video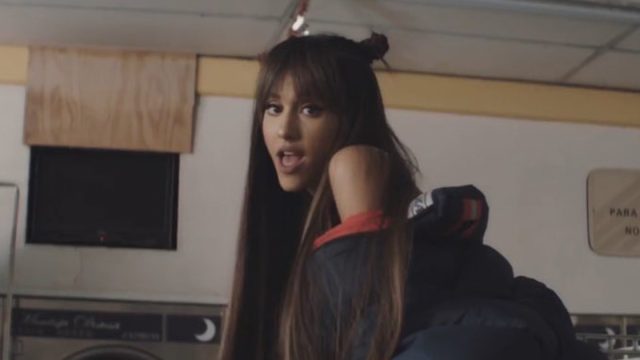 Finding time between shows during her "Dangerous Woman World Tour," Ariana Grande has shared the video for "Everyday," and it's one steamy affair.
Taken from Ariana Grande's third album Dangerous Woman, "Everyday" is the fourth song to serve as a single. The track, which features the rapper Future, had previously been given a lyric video, where Grande switched up her signature ponytail look, instead opting for Rapunzel-like locks, and it's safe to say we were pretty darn obsessed.
What's more, we've been loving the oversized jacket look that Ari has been rocking recently, so luckily for us she's brought it back for the music video for "Everyday."
The clip for "Everyday" sees Ariana and Future presence seemingly turn everyday humdrum locations into places of extreme public displays of affection.
The clip opens with Ariana singing the song, as we're slowly introduced to a couple. While initially it appears that things are going to be tender and sweet, the couple quickly become rather enthusiastic with their makeout session, which is actually happening on the hood of someone's car.
These exxxtreme PDAs continue, with Ari turning a laundromat into place of love making, and Future turning an office into something more akin to an adult movie. Finally, an elderly coupe on the bus let go of their inhibitions and show that that they're love can't be stopped.
Watch the clip for "Everyday" below.
https://www.youtube.com/watch?v=oHmBf4ExtZk?feature=oembed
Fans of Ariana Grande were quick to speak about how much they loved the video. false
https://twitter.com/udfredirect/status/836076497685397505
https://twitter.com/udfredirect/status/836157556426858499
Amazing.
"Everyday" is available to download and stream now. Ariana Grande continues the "Dangerous Woman World Tour" until June. For more details visit her website.