I washed my hair with a different shampoo every day, for a week — and it was a gamechanger
According to basically every issue of every teen magazine that was published between the years 1999-2004, you're supposed to switch up your shampoo ~ every now and then ~ so your hair doesn't get "used to" your routine. The belief was that if you kept using the same shampoo for months on end, it would become less and less effective, leaving your hair dry and dull and lackluster. Can hair follicles actually get "used to" anything, though? Are my strands, shall we say, bored with the same shampoo I use all year long?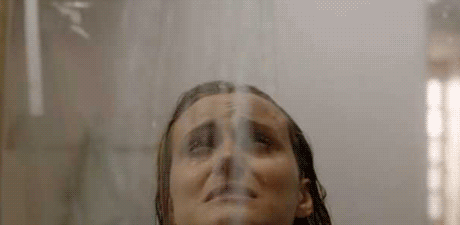 This beauty site says so. And this one. Oh and also this one. Literally, go and google "should you switch up your shampoo," and you'll see that the entire internet galaxy pretty much says "Girl, yes."
And, well, reasons vary. According to Dr. Robert Leonard (Medical Advisor to Keranique) via Stylecaster, "Shampoos, by design, cleanse dead cells and sebum from the scalp's surface, but products also come with their own byproduct." So it's maybe the byproduct from shampoo you should be worried about, and swapping brands dodges that problem.
InStyle, on the other hand, suggests changing shampoos only when the seasons do, because "Some formulations might exacerbate seasonal hair issues like dryness or, on the flip side, oiliness." Which make sense. You probably wouldn't want to use ultra-moisturizing and volume-building shampoo in the summer is blessing us with peak humidity. And maybe you should ditch shampoos with chemicals that dry your follicles out in the winter, since months November to March tend to suck the radiance from all life forms.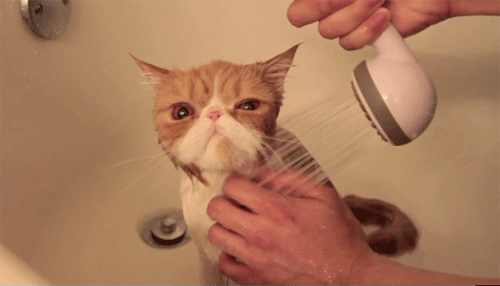 Regardless — I decided to try out shampoo polygamy for one full week to see if constantly rotating my shampoo formulas would have any positive or negative effect on my hair. Even though I'm sure switching up your 'poo routine doesn't mean you have to do it every day (more like, once a month, tops), I was curious how my hair (which I washed every other day with the same shampoo) reacted. For seven days straight, I used a different shampoo (and whatever conditioner it paired with) — with no additional products (serums, sprays, etc.).
Without further aDO (lol, get it), here's how it went.
Day 1: Briogeo Blossom & Blossom with Ginseng and Biotin shampoo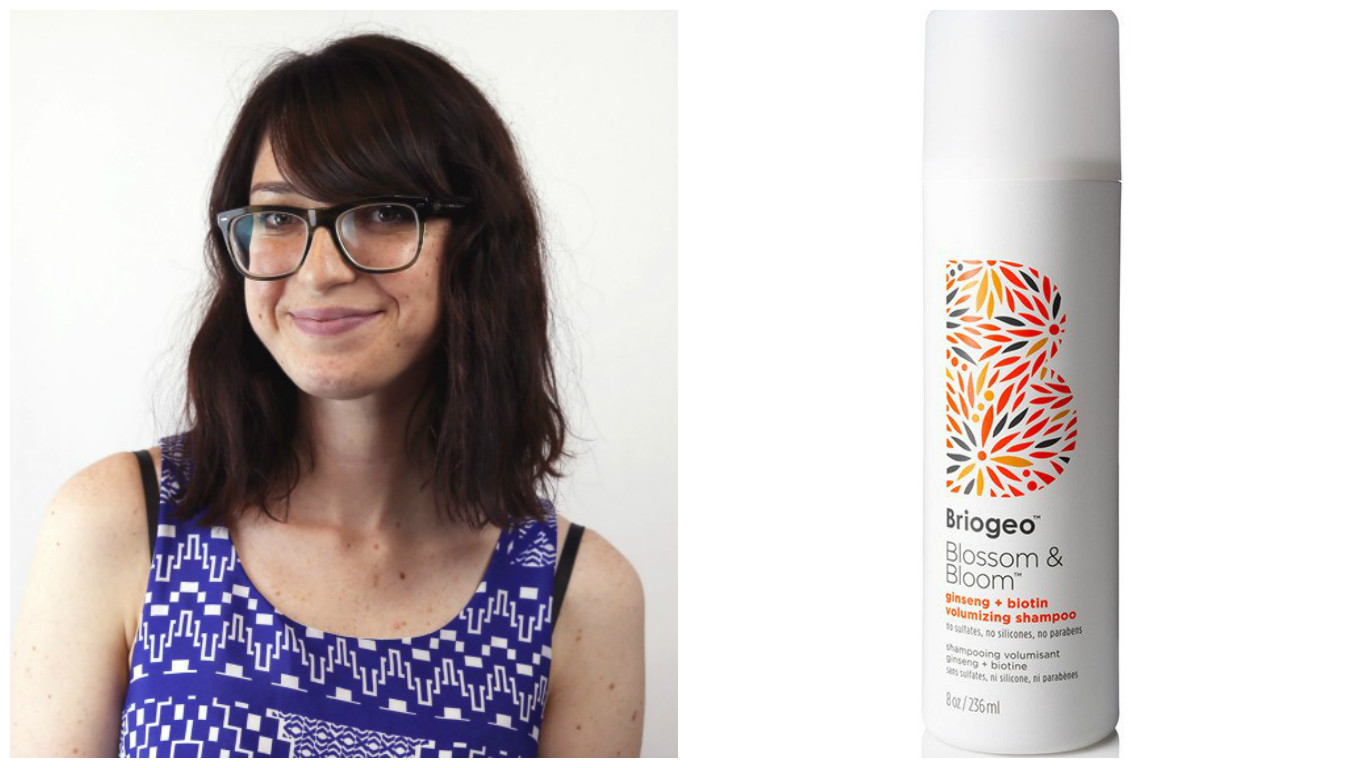 So far, so good. Briogeo volumizing shampoo kept my natch frizz at bay, and made my hair feel clean and healthy. All the thumbs I have are up! Purchase at Sephora for $24.
Day 2: Chi Tea Tree Oil shampoo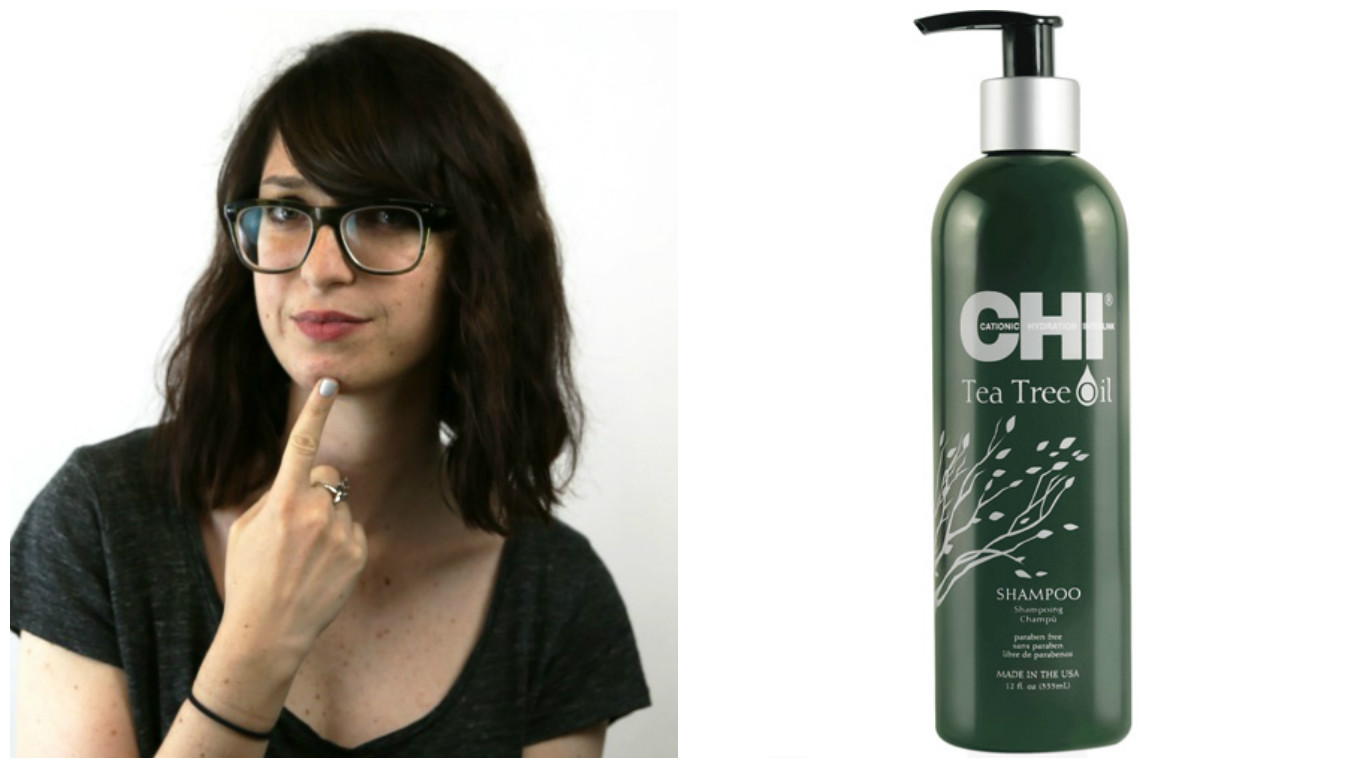 Day two of washing my hair made my hair a tiny bit frizzier and spastic, but nothing CrAzY. I liked the way Chi shampoo smoothed my hair — my bangs felt thicker and my split ends less crunchy. Purchase at Ulta for $16.
Day 3: Shea Moisture Sea Kelp and Pearl Protein Color Extend shampoo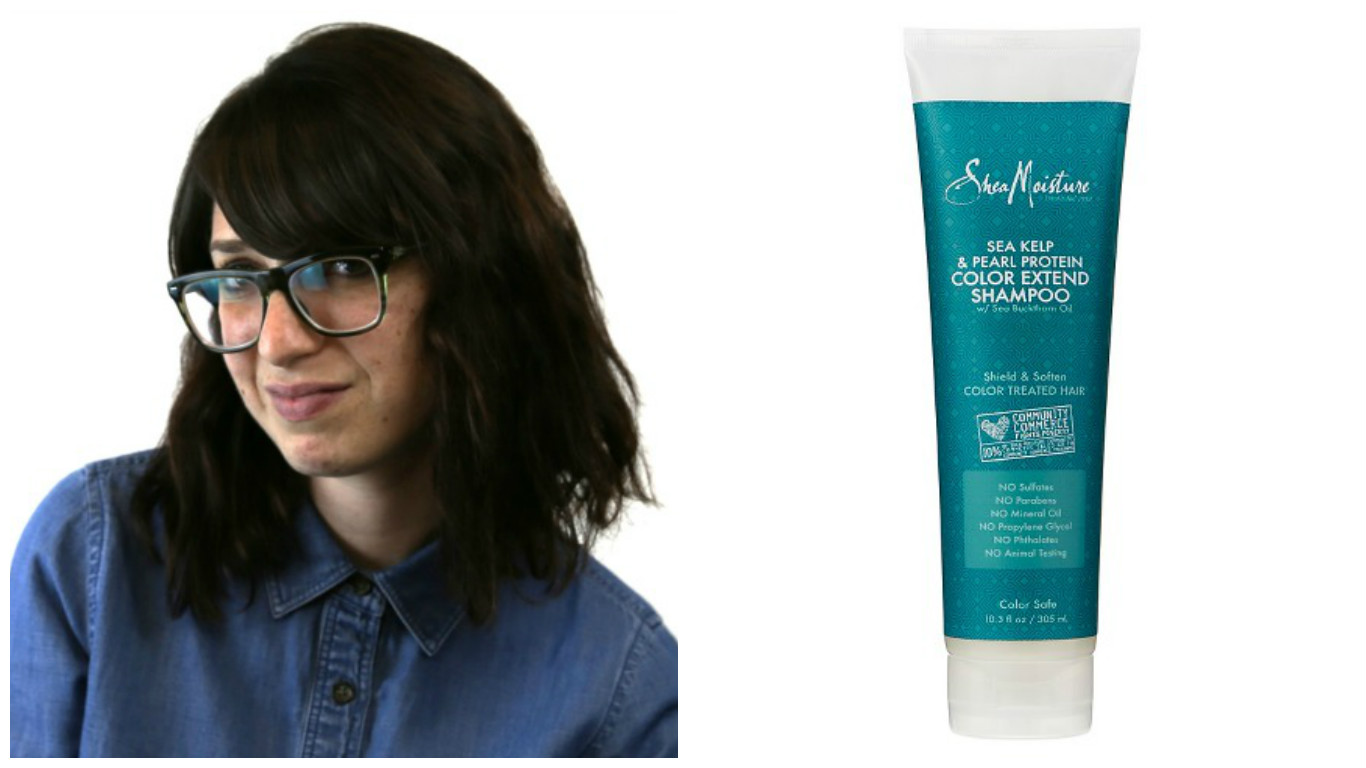 Here's an example of a shampoo NOT to use if it's 96 degrees and uncharacteristically muggy for Los Angeles. Shea Moisture, while keeping my hair ultra soft and smooth, didn't fully wash my hair. It still felt oily, like I ran my fingers through my hair after dipping them in Canola oil. Purchase at Target for $8.99.
Day 4: L'Oreal Sulfate-free Repair and Defend shampoo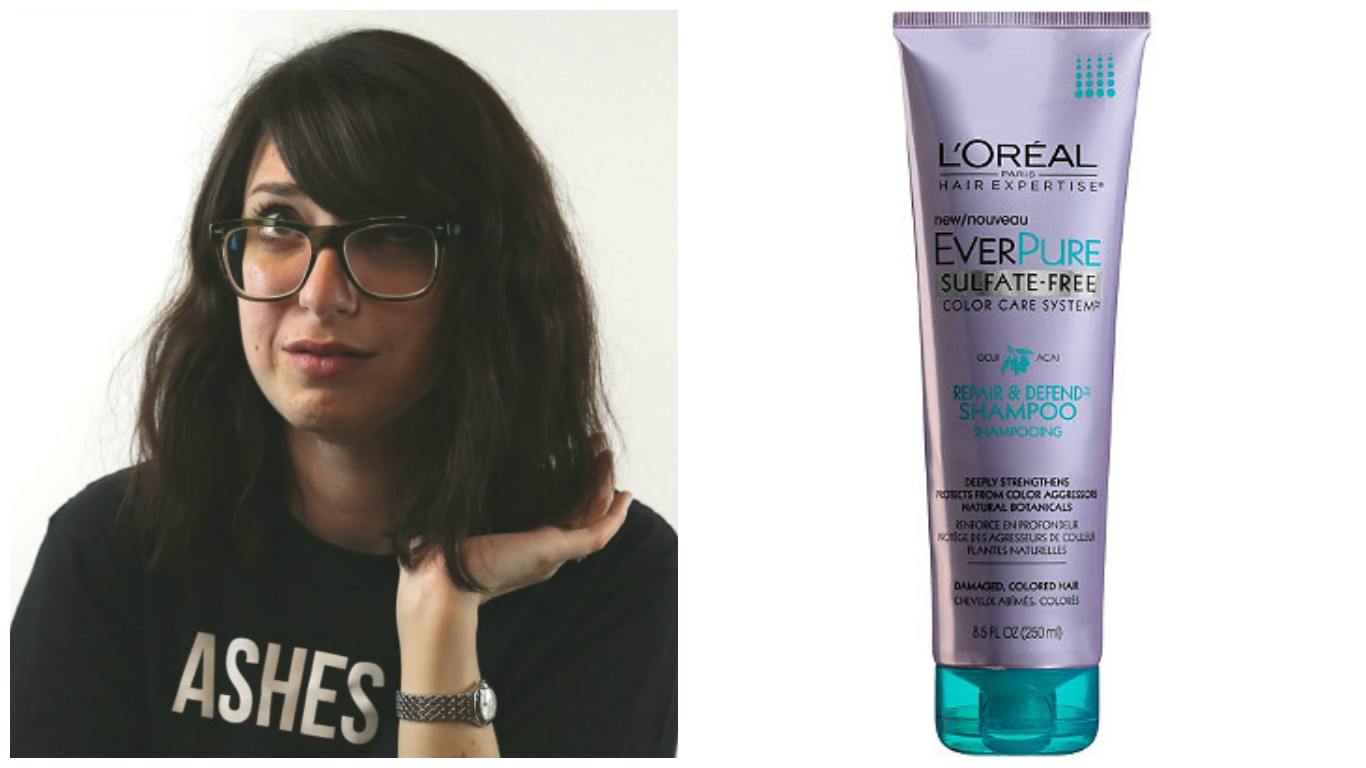 L'Oreal is brand I come back to over and over again because I trust it and we've been through some rough periods together (aka, that time I tried bleaching my hair and then cried and then made an appointment at a salon two days later and got it bleached AGAIN). So I expected good things, and I was right. My hair felt full and thick and healthy. Purchase at Target for $5.99.
Day 5: Jersey Bounce from Lush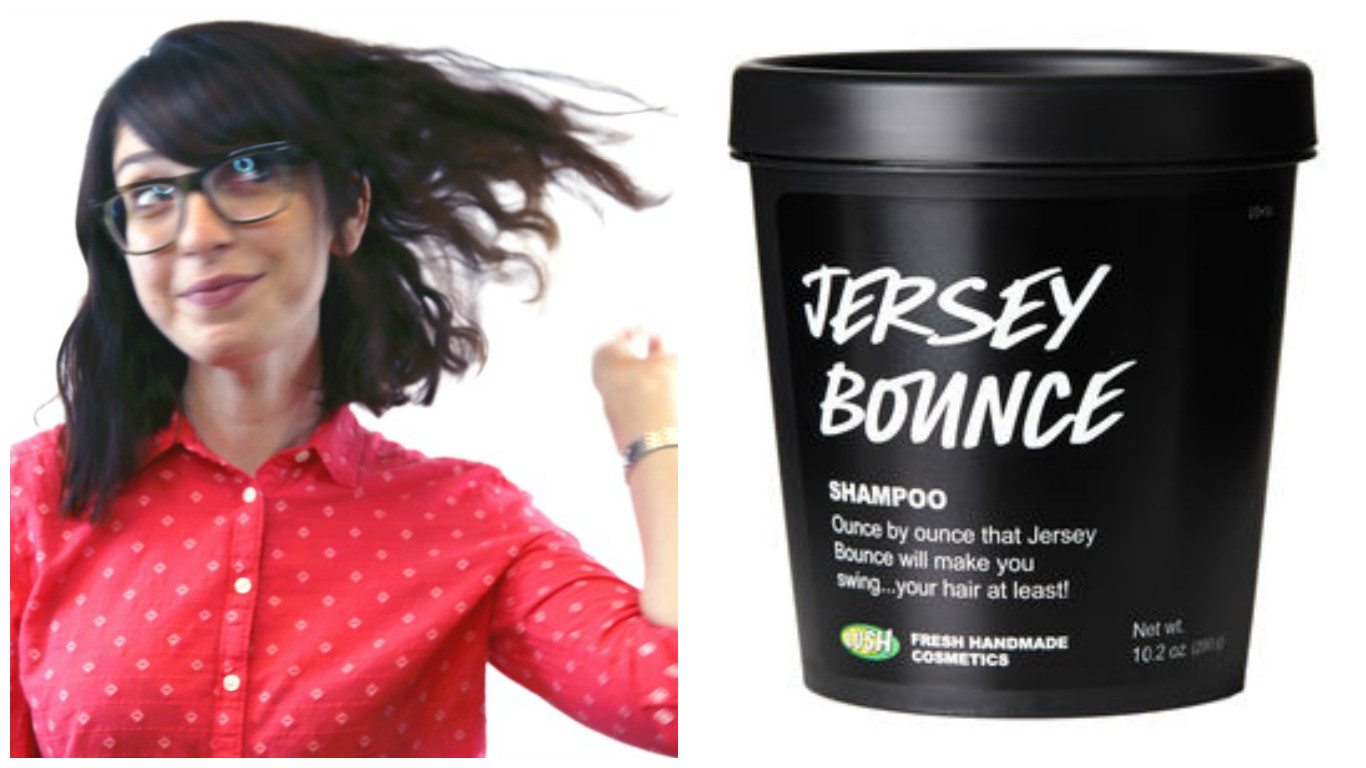 I loved using Lush's Jersey Bounce. It truly does bring out any curl or wave you have in your hair and it makes it feel amazing. What I did notice, however, was that most of the curls were UNDER my hair, while the top layer was mostly wavy-straight. Still, all around frizz-free. Dope. Purchase at Lush for $9.95-$19.95.
Day 6: Anti-fade Proganix in Cherry Blossom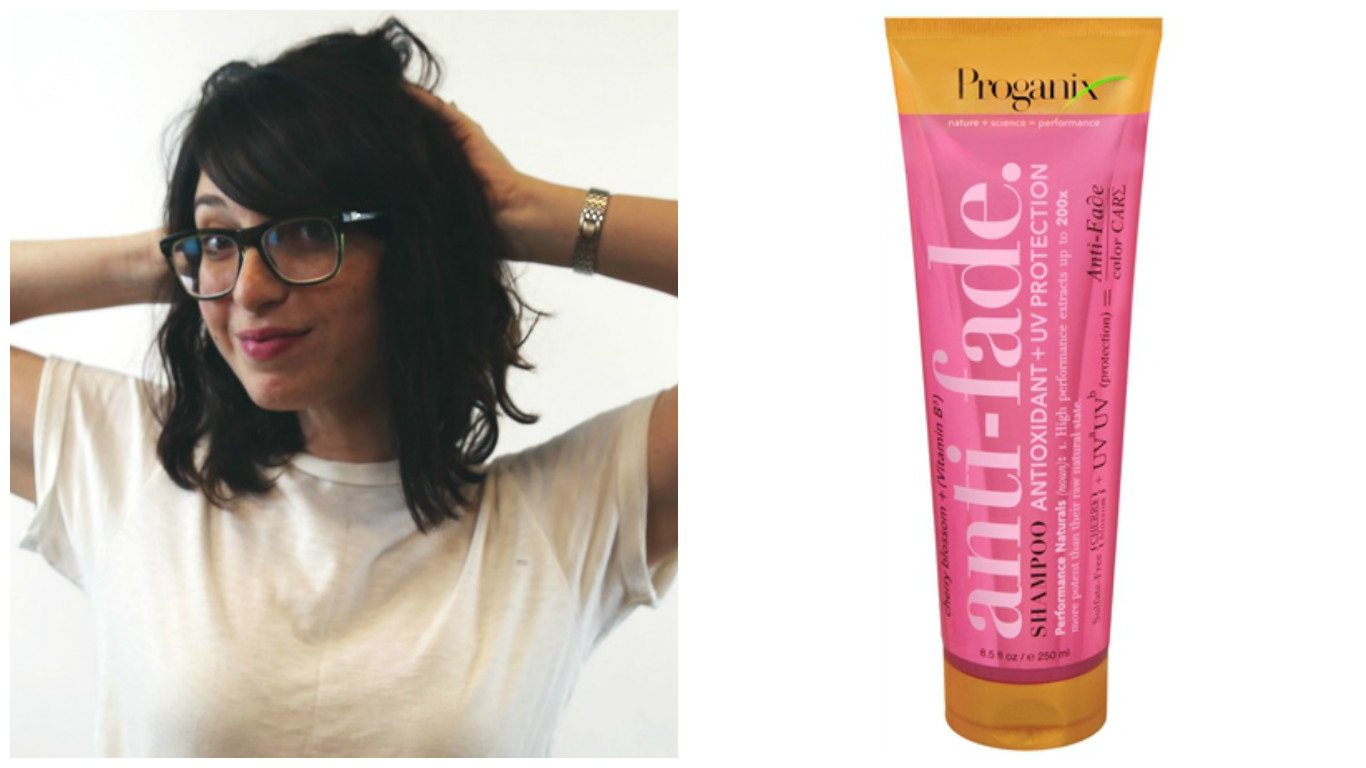 And now I present you… my favorite shampoo of the week and of my heart! This formula gave me the wavy lob of my dreams (aka, perfectly wavy curls that were uniform and sleek as hell). Purchase at Walgreens for $9.99.
Day 7: Desert Essence Island Mango Shampoo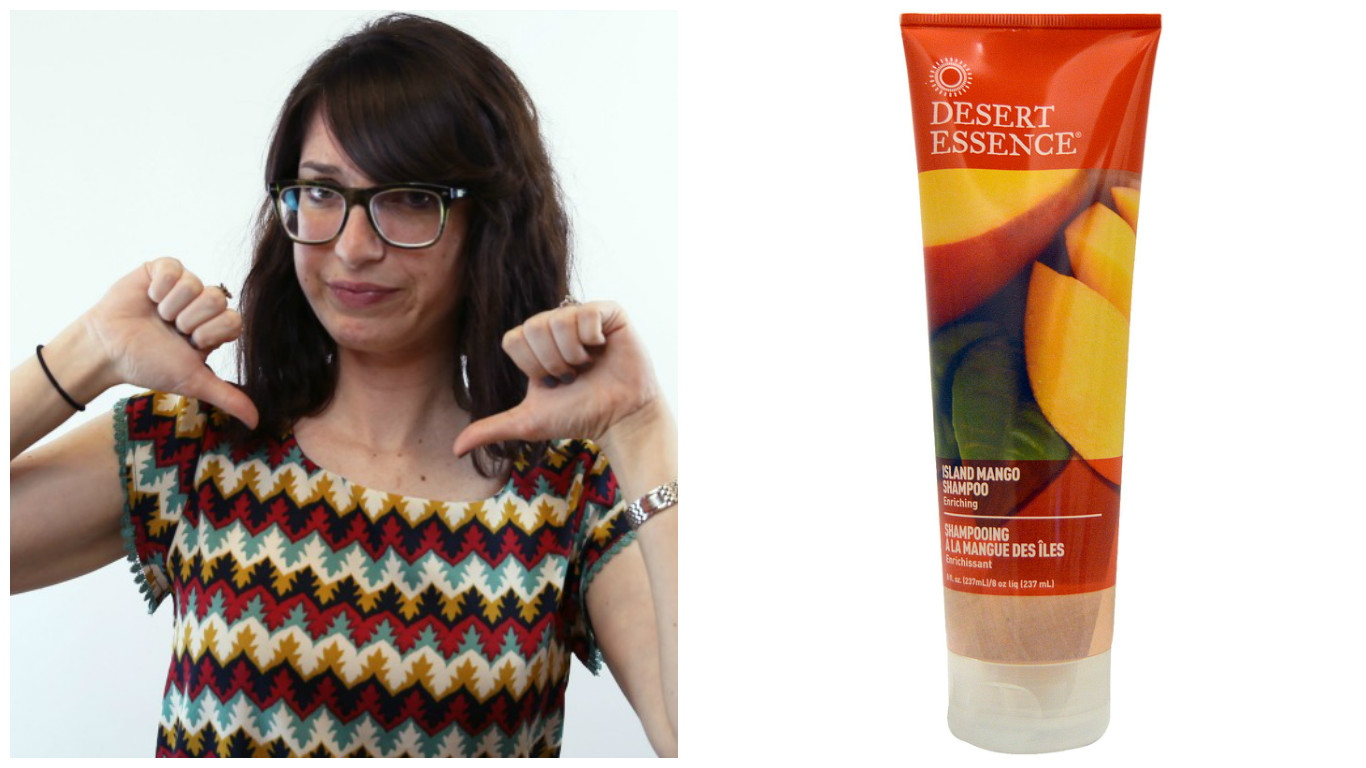 The last day of the experiment was a disappointment. Dessert Essence, for whatever reason, didn't really get along with my hair, and kinda left it frizzy and shapeless and rough, like I had doused it with hotel soap. Purchase on Amazon for $4.49.
Verdict?
Every shampoo is different and will affect your hair in a totally unique way, but you probably already knew that. For me, switching up shampoos every day did help revive my strands, which were in need of a trim and dye and probably a week-long masque. My hair, for the most part, felt bouncier and smoother and more vivacious. Could this probably have been done with just one shampoo? Probs. But I did get to test out which ones worked best with my hair.
So, if you're feeling like you need to shake things up in the shampoo department (not that it's been proven you NEED to), give a few bottles a try — you never know which formulas will give your follicles the boost they need.