I washed my hair with beer and the results were seriously surprising
If Pinterest has taught me one thing, it's this: 1) It's okay to fail. Yes, like any warm-blooded being with technology literally in the palm of my hand, I've spent many a sleepless night scrolling through Pinterest, pinning crafts I will never craft and concoctions I will never concoct.
Yet, every once in a while, a pin will appear on my feed shining like a beacon in the night. It will appear as a sign of hope, telling me that I can be an adult who enjoys DIY-ing centerpieces made out of dirt and birds' nests on the weekend. One such pin (there have been many, with mixed results, tbh) just so happens to be one that can be summed up by the following equation…
Beer + hair = Disney princess tresses.
I've seen pins like the above countless times, but I was recently inspired to give it a try because my hair has not been enjoying the change in season (Bah Humbug!). According to HowStuffWorks, malt and hops (two key ingredients in beer) contain proteins that strengthen the hair follicle, making your hair shinier while repairing any damage that has been done at the hand of your heat products. Yet, at the same time, many worry that the alcohol in the beer causes drying, so it's not recommended that you use this product often. Just every once in a blue moon (get it? haha).
Considering that I blow-dry my hair almost every night, I thought the beer hair rinse would be a good fit for my heat-tamed hair. So, I decided to give it a try using the recipe in the pin above.
The ingredients for my beauty brew: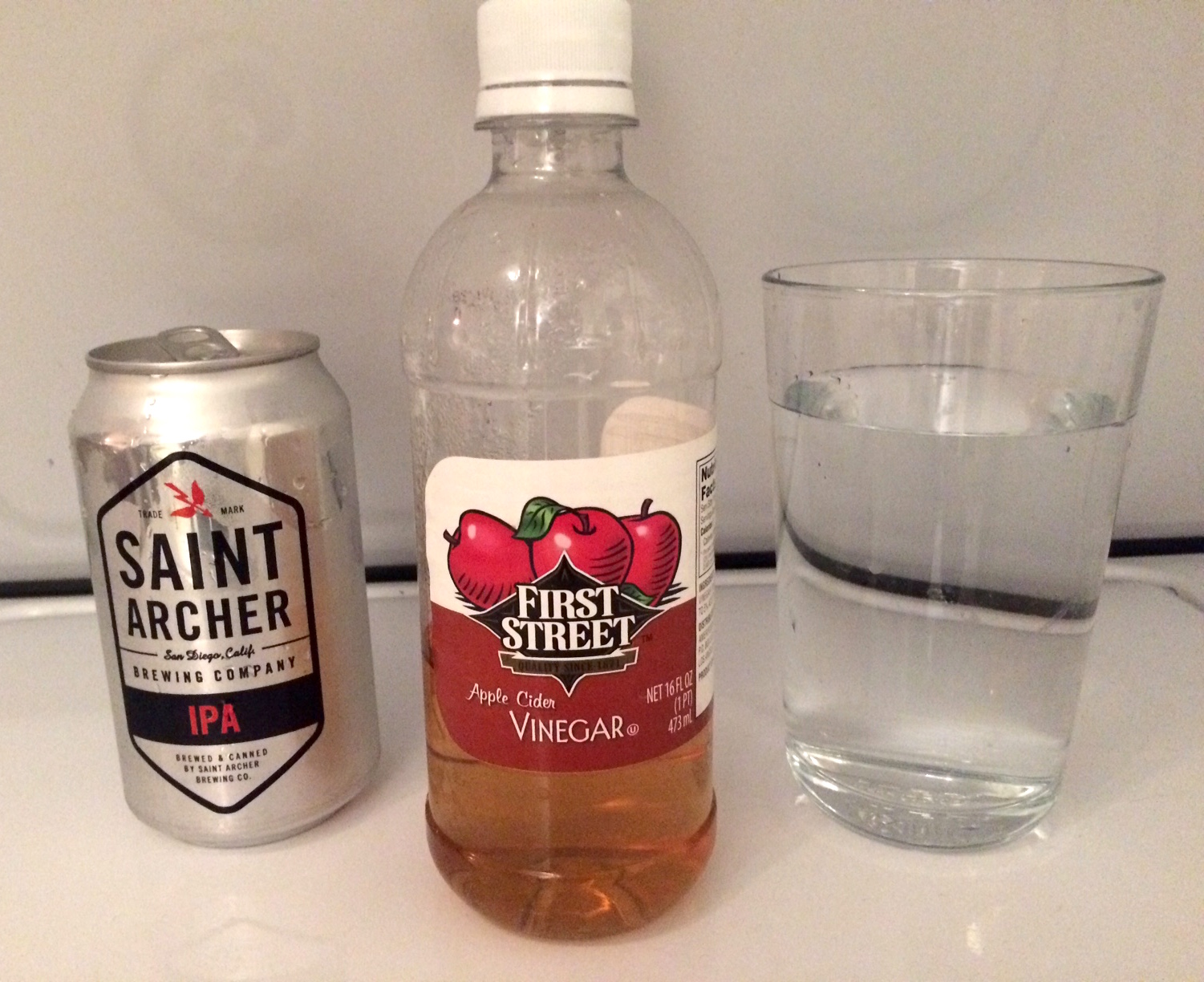 Here's what I looked like pre-beer hair: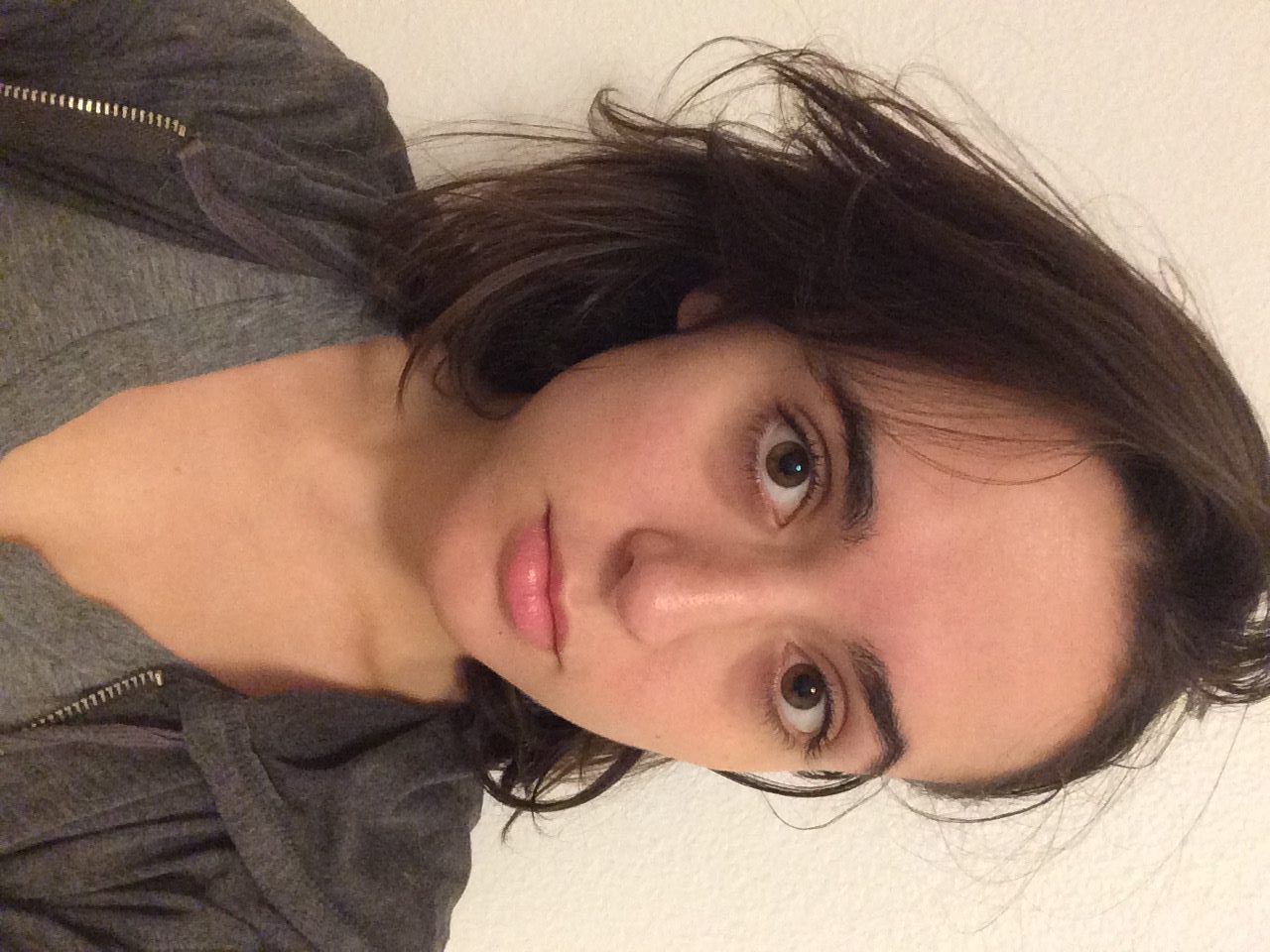 I generally wear my naturally thin, semi-wavy hair pretty messy, but I was experiencing more flyaways than normal in the above snapshot. And not gonna lie, my hair was pretty greasy that day. (And no, I did not blow-dry my hair – this is what it naturally looked like after 2 days without washing.)
And post-beer hair: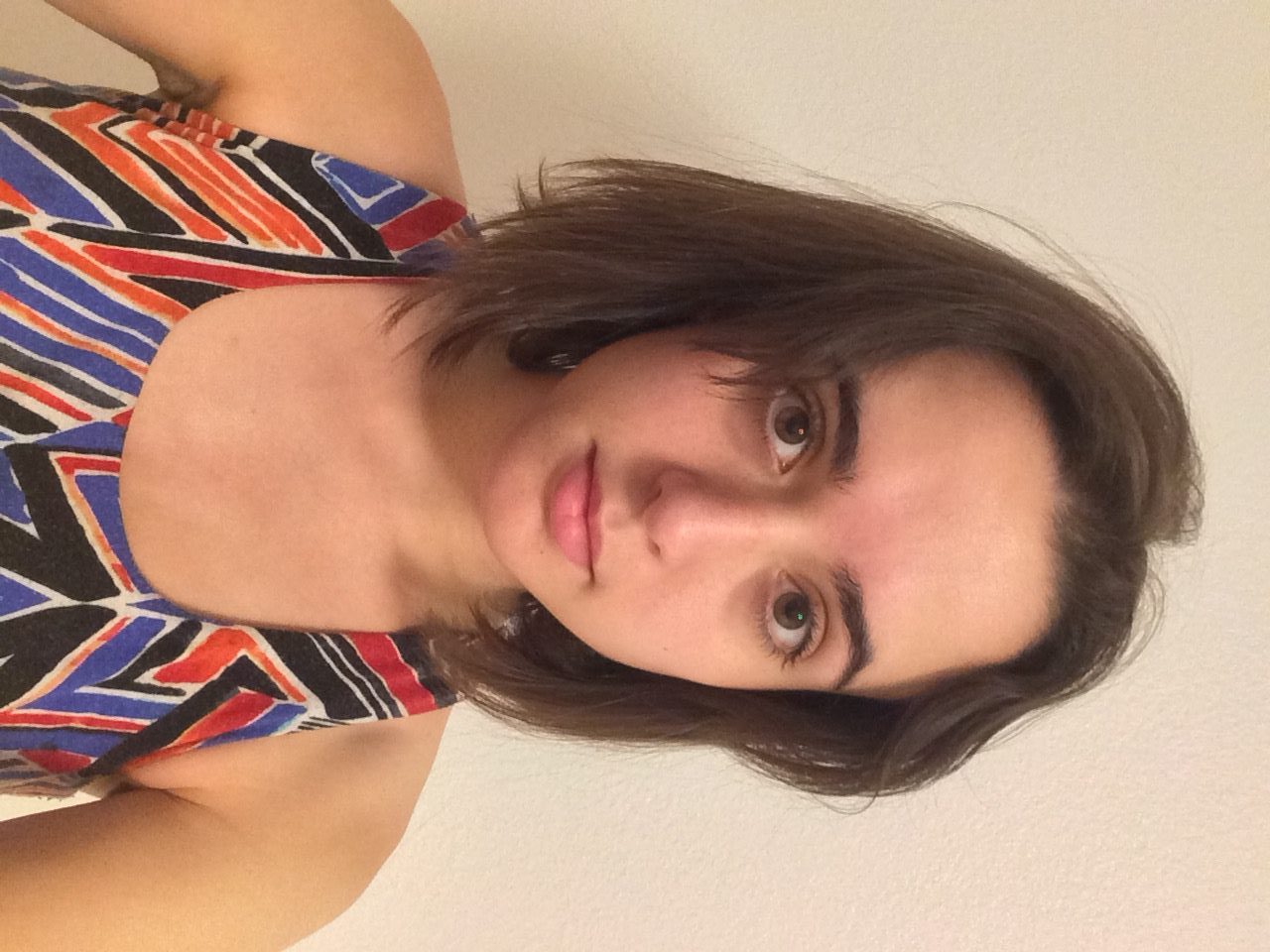 Again, no blow-drying was used to alter the appearance of my hair in the above photo. And, again, this is what my hair looked like after two days of not washing it, post-beer rinse.
My thoughts?
I was seriously impressed with the beer hair rinse. Not only did it make my hair feel lighter than normal, it also added shine and efficiently tamed my frizz. Plus, people noticed. The day after I treated my hair, I got more compliments than I've received in a long time on my hair — and that was only one day. My co-workers even said that it looked like I got a professional blow-out (which they know is something this cheap, messy-hair-loving gal is not likely to do).
And as for the smell, it was better than expected. The Saint Archer IPA I used had a slightly floral scent, which wasn't overpowering. And since you wash your hair with water after using the beer rinse, that helps to dilute the potency of the smell.
Overall, I wasn't only surprised by the results I experienced with the beer rinse – I was truly impressed. I loved how it made my hair feel and smell and everything. 10/10 would try again.
Cheers! ?