Warning: Pink's daughter holding her new baby brother will definitely melt your heart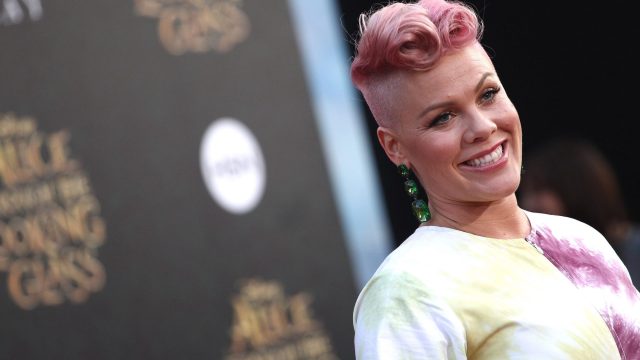 Social media is a great way to share all those special moments in your life, and Pink is a pro at that. The singer has been using Instagram to document her second pregnancy, from the announcement that she was expecting to preparations for the incoming baby. And now that her second child has finally arrived, we're seeing some criminally cute photos of the whole happy family — including Pink's daughter Willow, who may be the most excited one of all.
Pink and husband Carey Hart welcomed Jameson Moon Hart on December 26, making him a very welcome belated Christmas gift. The little boy joins 5-year-old sister Willow, and it looks like the two kids are already close —and that Willow is on her way to being an amazing big sister.
Willow Hart is beaming so hard it almost hurts as she proudly cradles her tiny baby brother in her arms. But husband Carey Hart isn't left out of this love-fest either: Pink posted a photo of the father of two cuddling his newborn son with the sweet and hilarious caption, "I love my baby daddy."
Pink's daughter is used to the limelight; the celebrity kid was even featured in her mother's epic pregnancy announcement picture. And judging by her excitement in these photos, she's ready to take on all the responsibility that comes with being the older sister.
Judging from their joyous and delightfully funny Instagram feeds, it looks like the Harts are ready to make this year all about love, laughter, and family.