11 warm coats that won't make you look like a giant marshmallow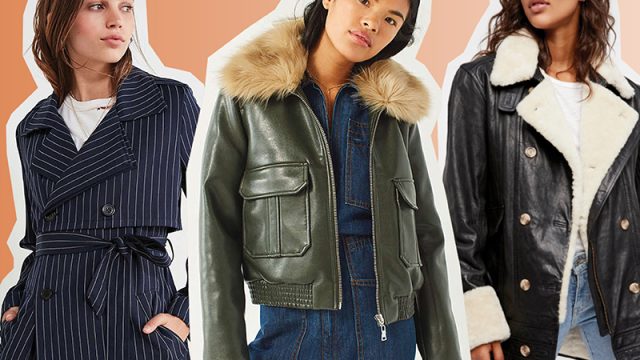 "Fall is coming!" she squeals, while sitting in an air-conditioned building because it's still 82 degrees outside. But current temperature aside, fall will technically be here on September 22nd, and pumpkin-flavored everything is already hitting shelves. So naturally, it's time to shop for some coats.
Don't mind me while I buy all of these from the comfort of my air-conditioned office, and then wear them in the comfort of my air-conditioned office, because Los Angeles is too damn hot to actually indulge in all the perks of fall fashion while outside. Sigh.
Anyway, we've rounded up 11 of the season's coolest coats that'll have you looking chicer than a Parisian (and far less puffy than a marshmallow).
1Plaid Trucker Jacket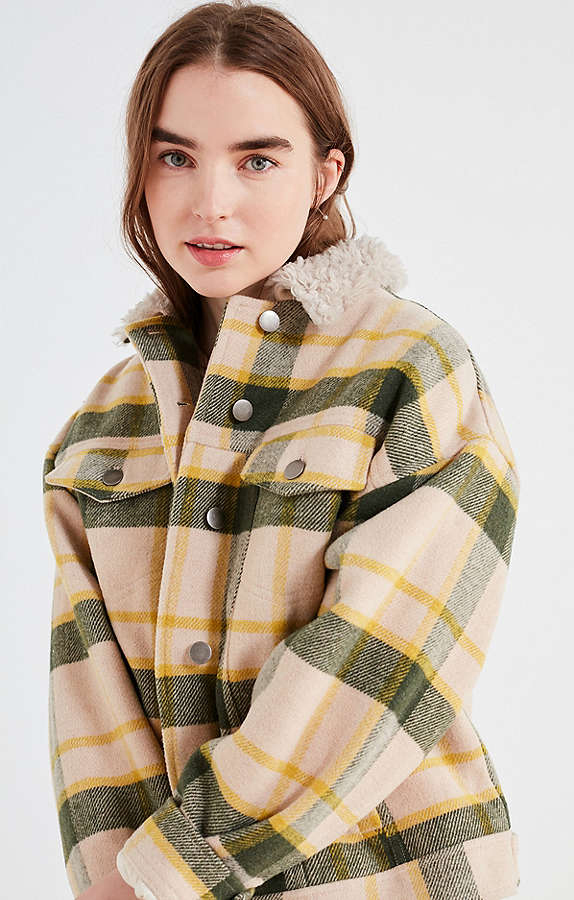 The combination of yellow and forest green basically screams, "I love fall!"
Buy here for $109.
2Faux Fur Green Flight Jacket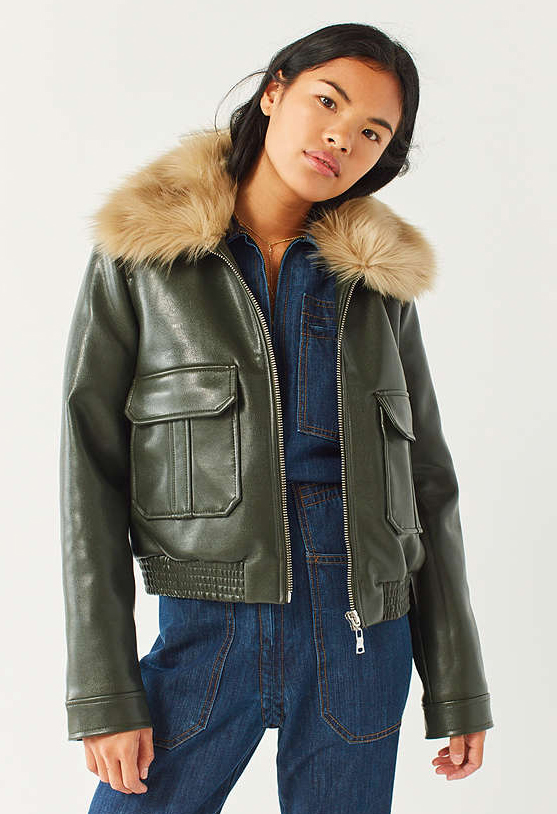 That fur is perfect for burying your face in when a cold gust of wind turns the corner.
Buy here for $119.
3Naiomi Check Peacoat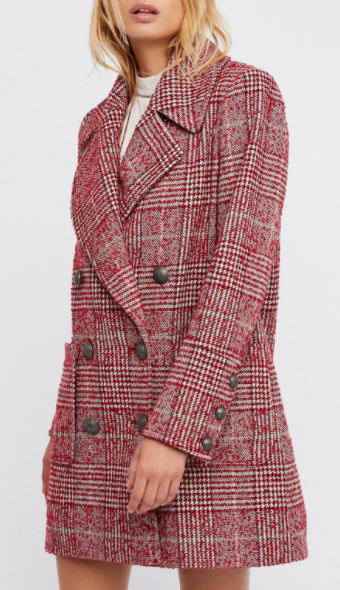 The buttons on this coat are the perfect finishing touch.
Buy here for $298.
4Lodge Jacket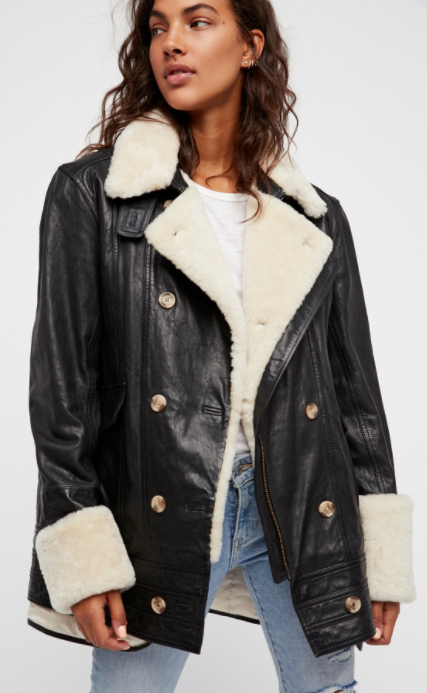 The leather is chic, the fur is warm, and the price makes us want to cry.
Buy here for $1,200.
5Leopard Print Topper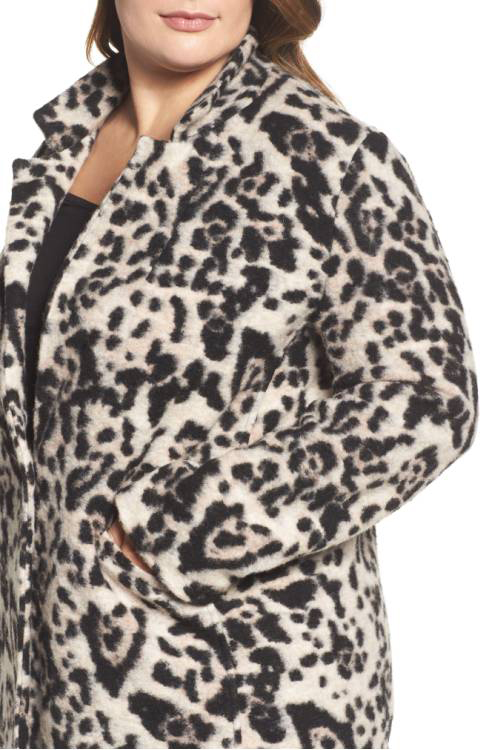 Statement = made.
Buy here for $129.
6Striped Trench Coat
An Agent Cooper trench, but make it hip.
Buy here for $133.
7Long Coat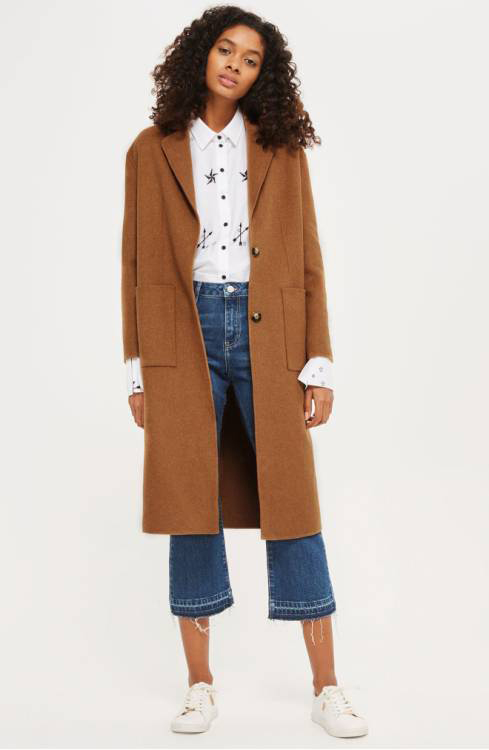 One word: CLASSIC.
Buy here for $180.
8Wool-blend Coat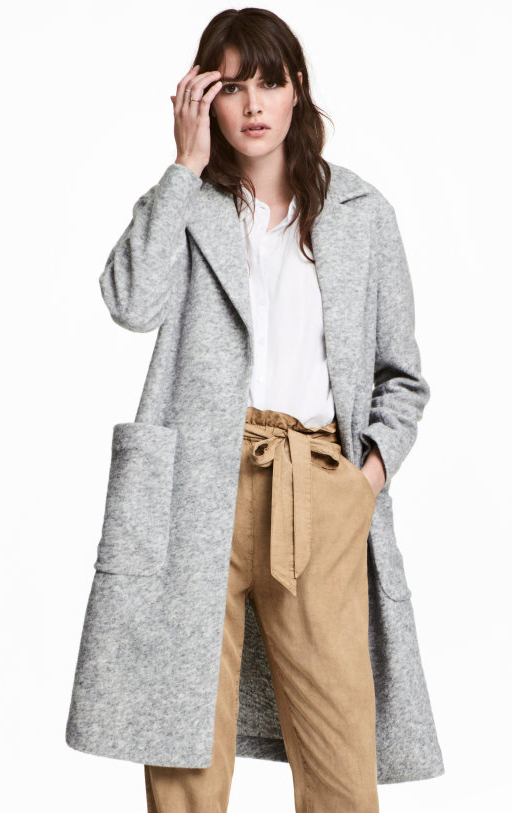 The size of the pockets alone has us in love.
Buy here for $79.99.
9Once Upon a Thyme Coat in Basil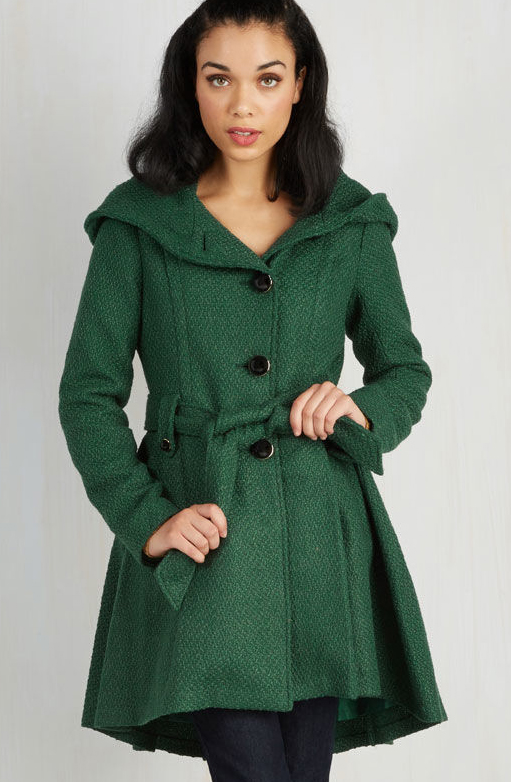 This is the best shade of green for fall, IMO.
Buy here for $59.99.
10Alicia Bouclé Slouch Coat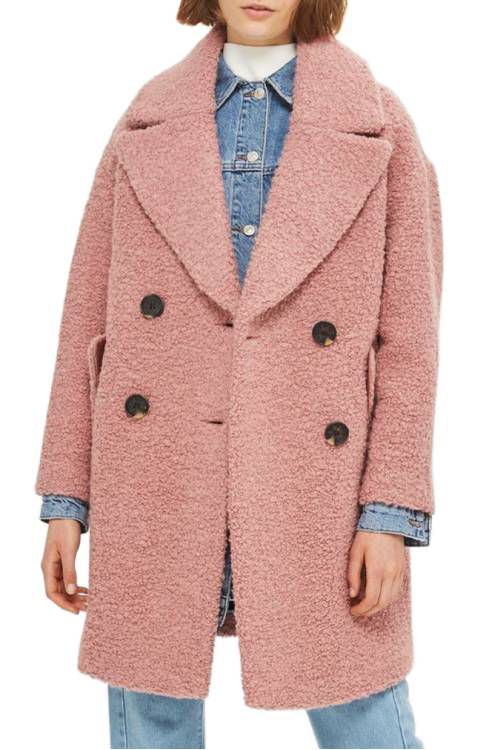 Millenial pink + fluffy cotton = your ideal coat for 2017.
Buy here for $160.
11Double Face Wool Blend Duster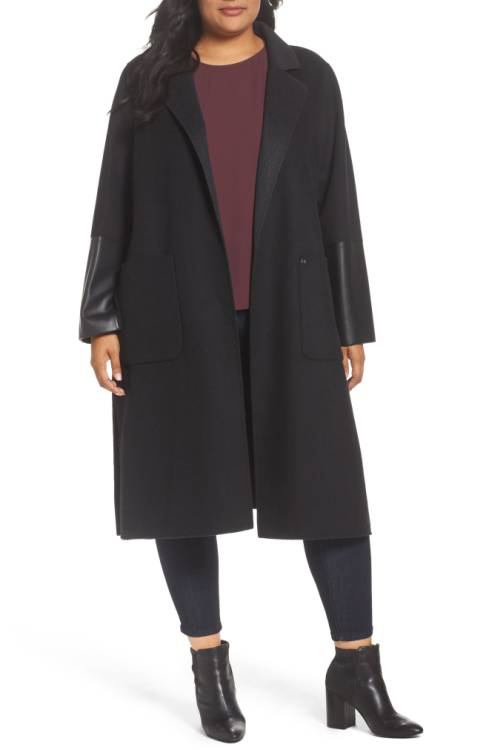 The leather detail on the sleeves has us sold.
Buy here for $198.90.
Happy shopping-with-a-PSL-in-your-hand-while-dreaming-of-reading-by-the-fire-while-it-rains, my dears!