WANT/NEED: The only hair spray that will give you legit beach waves, and other stuff you should buy
Welcome to Want/Need, a daily roundup of the things HelloGiggles' Editorial Director and Deputy Editor are madly in love with, and what we — you guessed it — WANT/NEED. Our recommendations will include (but are not limited to) the perfect sandal, mom jeans you should totally wear to the office, pretty water bottles, and lipsticks that will make you feel unstoppable. Check back every day for new picks and deals!
BC Footwear Mules, $75
My best friend from high school was visiting L.A. the other day, so I took her to Silver Lake to check out the shops. We ducked into a shoe store to escape the lava-like weather, but then I ended up falling in love with a pair of black mules, as one does. They're 100% vegan and cruelty free, but the material feels soft like leather, but stretchier. The heel is JUST enough, and they're easy enough to slide into when you just feel like throwing on some clothes and shoes with no fuss. I'd just 1/2 size up.
Lasko Tower Fan, $90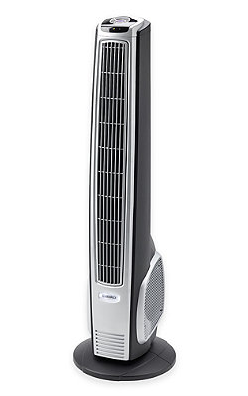 Look. I'm not going to pretend this is the sexiest purchase of all time, but it's getting hot in hurr, and if you don't have a fan, you need one. Even with the A/C on, some corners of my apartment don't end up getting any chill air, and that is literally not cool. Get yourself a good fan. A Lasko has never failed me.
Mango Honeycomb Pattern Dress, $60 (was $80)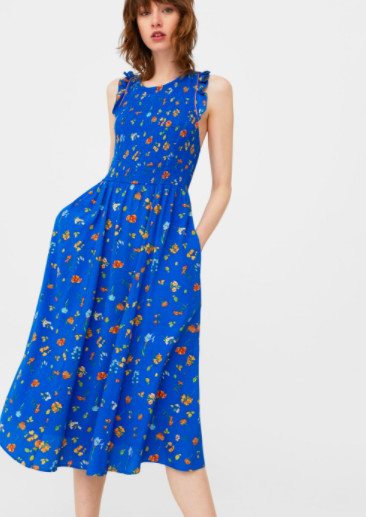 Mango is having a huge sale right now, so buy yourself some summer dresses and skirts and blouses while they're still cheap. What's in my shopping cart now? This pretty blue dress, perfect for work and a walk at the park on a Sunday (or, really, any time).
Stylecraft 2-Set Pineapple Deck Chairs, $80 at T.J. Maxx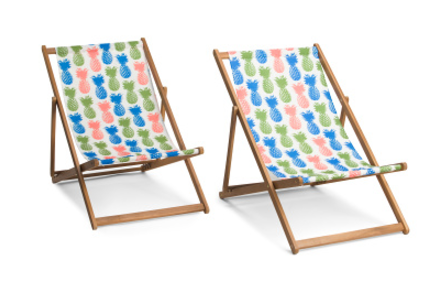 One of my favorite things about summer is outdoor movie season. But I'm not trying to get a stiff back by sitting on hard pavement for two hours. So I love this adorable set of folding chairs from T.J. Maxx to keep me comfy-cute during a screening of "Clueless."
ASOS '80s Sprinkles Print Swimsuit, $38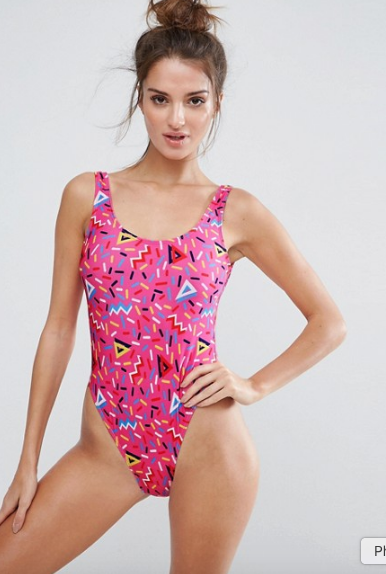 If an episode of "Saved by the Bell" turned into a one-piece swimsuit.
Sachajuan Ocean Mist, $31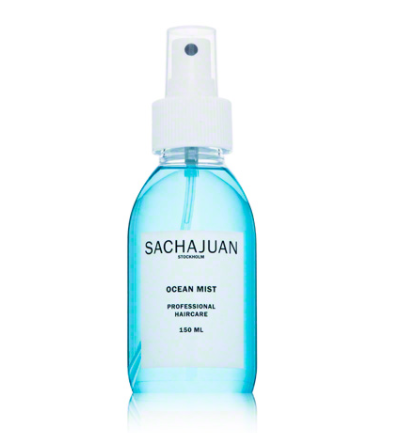 Y'all, I'm calling it. This might be my favorite hair product of all time. I'm deeply obsessed with Sachajuan's Ocean Mist, because it's so lightweight and it leaves your hair looking "cool girl fresh" and utterly unbothered. I just bought another bottle, because I always have to have a full bottle at the ready.
*While every product on Want/Need is hand-selected by HelloGiggles editors, HG may earn affiliate commission on some products.