WANT/NEED: Tartar sauce (because it's the most underrated condiment), and more stuff you want to buy
Welcome to Want/Need, a daily roundup of the things HelloGiggles' Editorial Director and Deputy Editor are madly in love with, and what we — you guessed it — WANT/NEED. Our recommendations will include (but are not limited to) the perfect sandal, mom jeans you should totally wear to the office, pretty water bottles, and lipsticks that will make you feel unstoppable. Check back every day for new picks and deals!
Air France Pistachio Macaron Chewing Gum, $4.09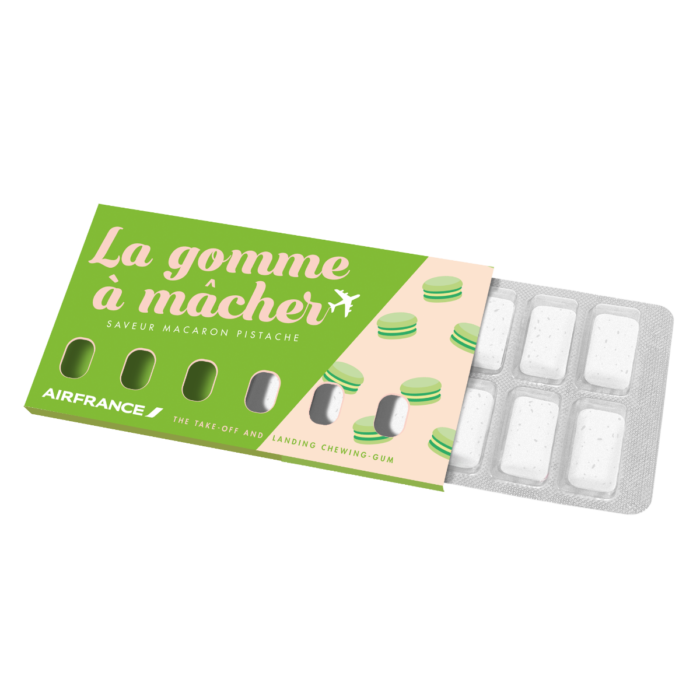 Air France came out with its own line of chewing gum to help with the dreaded ear popping during takeoff and landing. Genius. I'd chew this pistachio macaron-flavored gum on a plane, on a train, on a boat. I'd chew this gum anywhere.
Idlewild Co. "Press for Champagne" Keychain, $16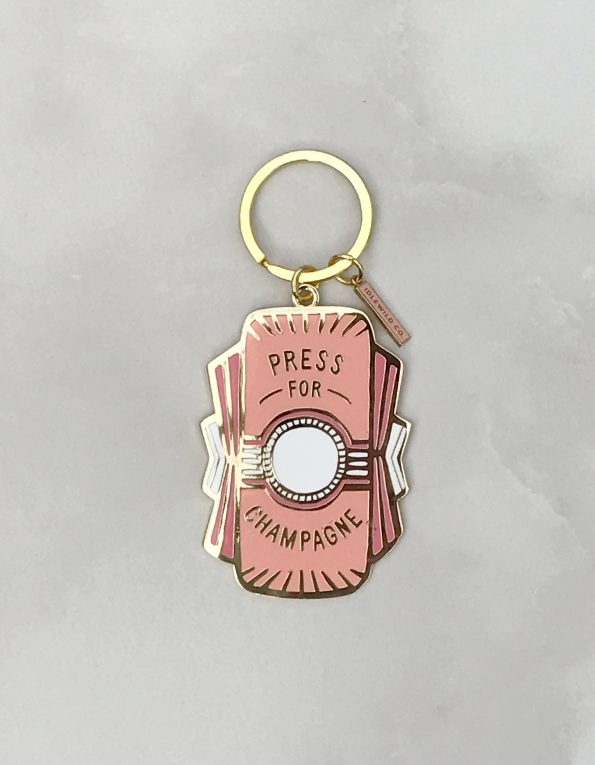 More champagne, please.
H&M Off-the-Shoulder Blouse, $25
This joyful top from H&M makes me feel like I'm inside a kaleidoscope.
Beaver Brand Tartar Sauce, $9.38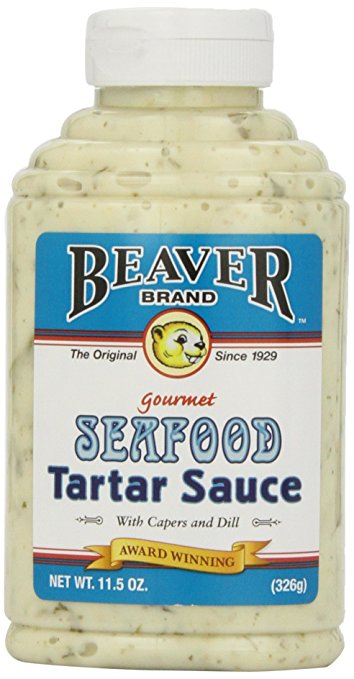 It's official. I'm declaring tarter sauce the condiment of the year. I accidentally grabbed a packet instead of ketchup to go with my fries yesterday, and decided to just go with (also I was lazy and didn't feel like walking back to the kitchen). It was DELICIOUS. Tarter sauce is just mayo with relish! Yum.
Elf Cosmetics Swirl Foundation Brush, $10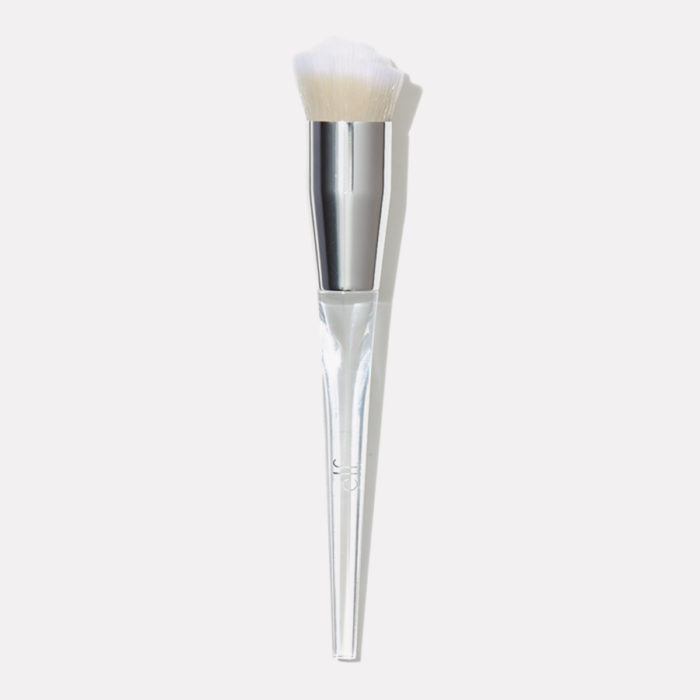 Beauty Editor Marie Lodi dropped a bag of Elf goodies on my desk, and I've been smearing and painting myself with products all week long to test them out. My fave so far? This swirl foundation brush. It really helps you evenly apply foundation (in my case, I've been using it for CC cream, since, summer), and it feels like an expensive brush.
Madewell High-Rise Skinny Jeans, $135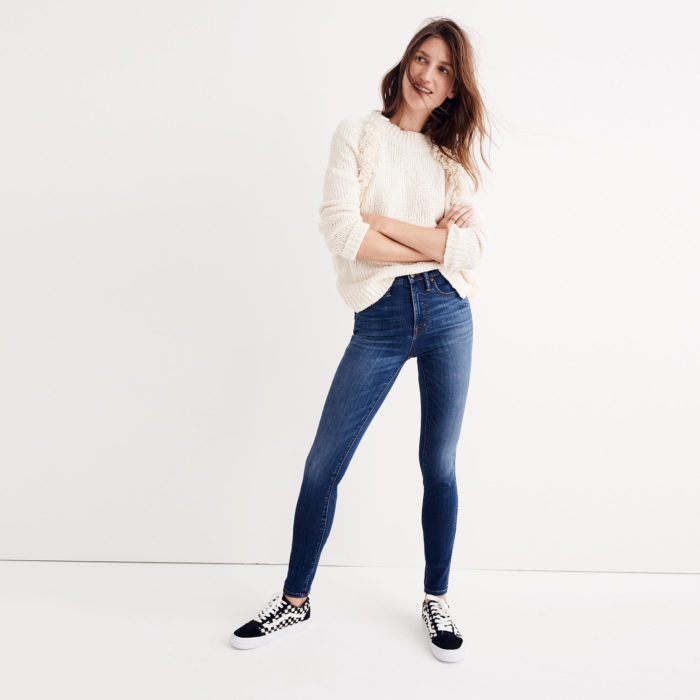 I just bought these jeans simply because they basically promise that you'll feel like you're wearing yoga pants. You can't go wrong with Madewell denim, and now I can feel like I'm wearing leggings? I'm sold forever!
While every product on Want/Need is hand-selected by HelloGiggles editors, HG may earn affiliate commission on some products.