WANT/NEED: Only drink your coffee from this trippy bunny mug, and other stuff you'll actually want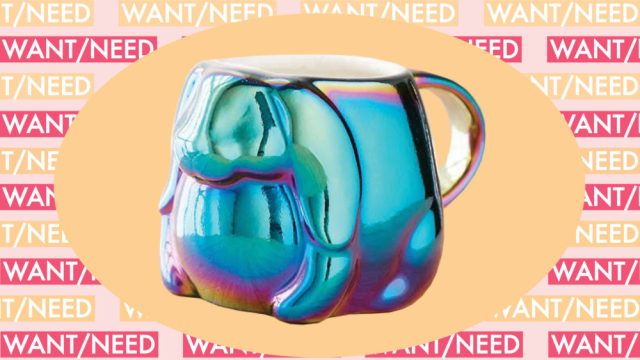 Welcome to Want/Need, a daily roundup of the things HelloGiggles' Editorial Director and Deputy Editor are madly in love with, and what we — you guessed it — WANT/NEED. Our recommendations will include (but are not limited to) the perfect sandal, mom jeans you should totally wear to the office, pretty water bottles, and lipsticks that will make you feel unstoppable. Check back every day for new picks and deals!
Chambray Jumpsuit, $60 (was $118)
This wide-legged chambray jumpsuit would be perfect for the office during hot summer months. It's breezy but still looks polished. Plus it's on super sale right now, marked down from $118 to $59!
Fresh Rose Hydrating Cream, $40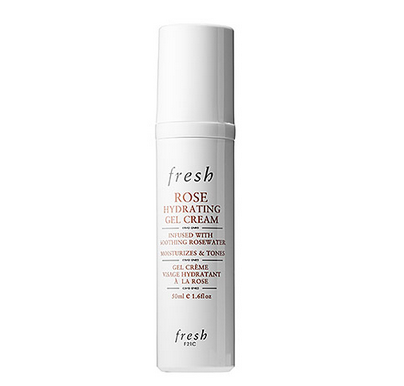 This is one of those products that I use down to the very last drippity-drop. When I get to the bottom, I shake it like a stubborn bottle of ketchup, trying to not waste one dollop. It's just that good. That reminds me, I'm running low and need to stock up!
Cloak and Dagger '50s Bird Dress, $168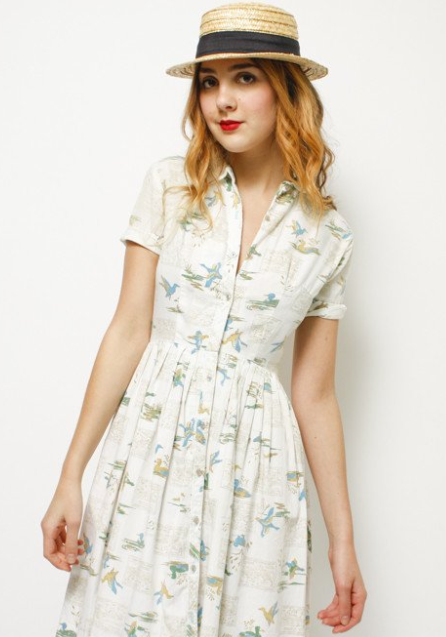 Cloak and Dagger is one of my favorite shops in New York City, and I love their selection of vintage finds. How gorgeous is this 1950s bird dress?
One Shoulder Jumpsuit, $56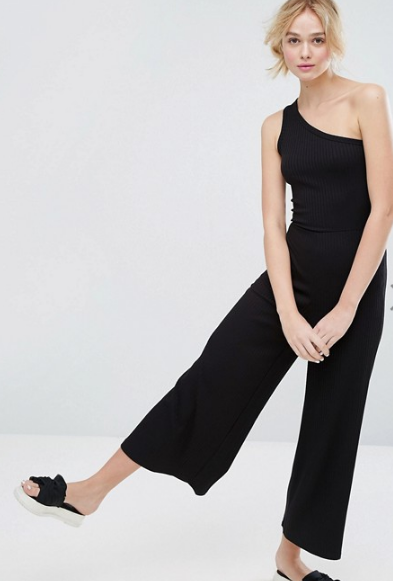 I love jumpsuits. It's a "one stop shop" as Emily says, and there's nothing better than only having to worry about what shoes you're going to pair with it. This black off-the-shoulder is perfect for work (just throw on a cardigan or blazer), brunch, or going out on the weekends (slip into some heels or mules).
Morinaga Hi-Chew, $5.98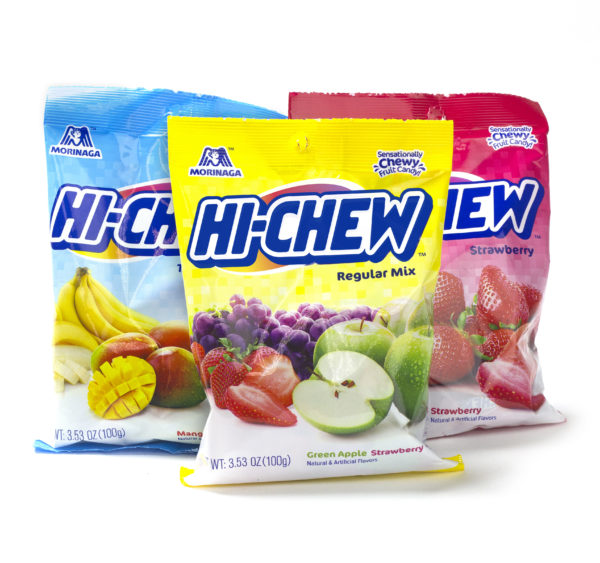 Hi-Chews! Are! So! Good! if you need a chewy candy to treat yourself for working so hard this week, get yourself some of these.
Electroplated Bunny Mug, $14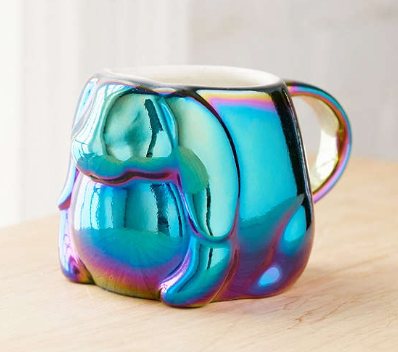 I'm really not sure why I haven't been drinking coffee from this trippy bunny mug my entire life, but I'm super happy to start now.
*While every product on Want/Need is hand-selected by HelloGiggles editors, HG may earn affiliate commission on some products.