WANT/NEED: An empowering mug to perk up your coffee, and more stuff you'll want to buy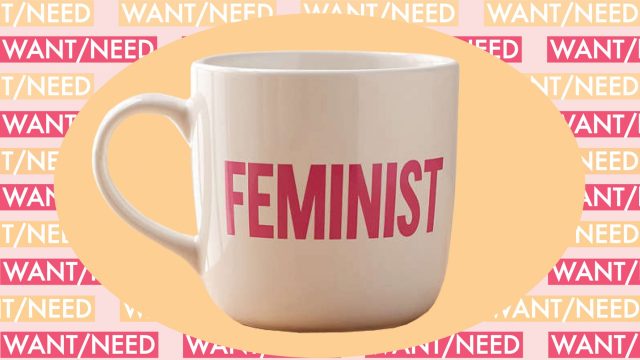 Welcome to Want/Need, a daily roundup of the things HelloGiggles' Editorial Director and Deputy Editor are madly in love with, and what we — you guessed it — WANT/NEED. Our recommendations will include (but are not limited to) the perfect sandal, mom jeans you should totally wear to the office, pretty water bottles, and lipsticks that will make you feel unstoppable. Check back every day for new picks and deals!
Hayley Elsaesser Toilet Flare Dress, $70.73 (was $154.97)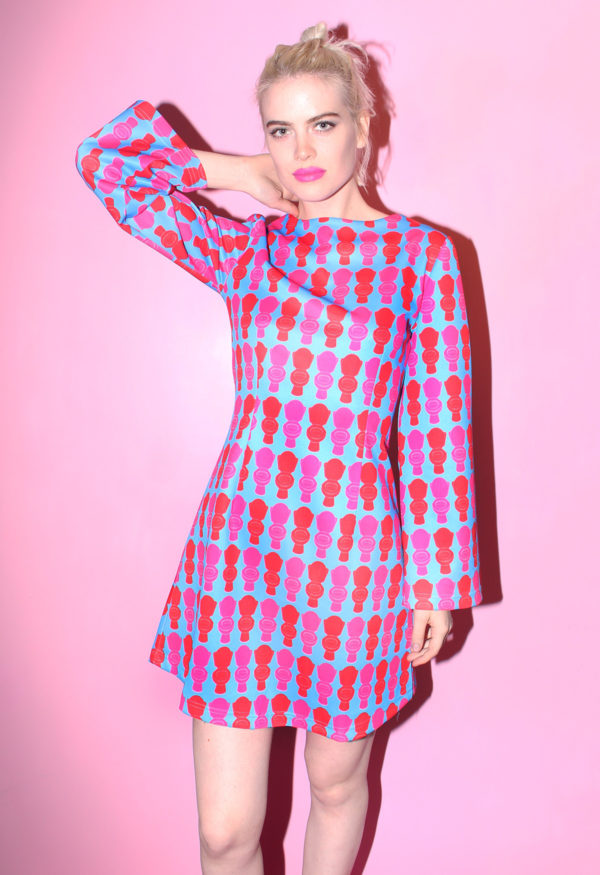 This groovy Hayley Elsaesser dress is on sale and I'm screaming! Everything about it, from its cotton candy colors to loose sleeves is '70s perfection. If you're looking for a statement dress, this is the one for you.
"Feminist" Mug, $8 (was $10)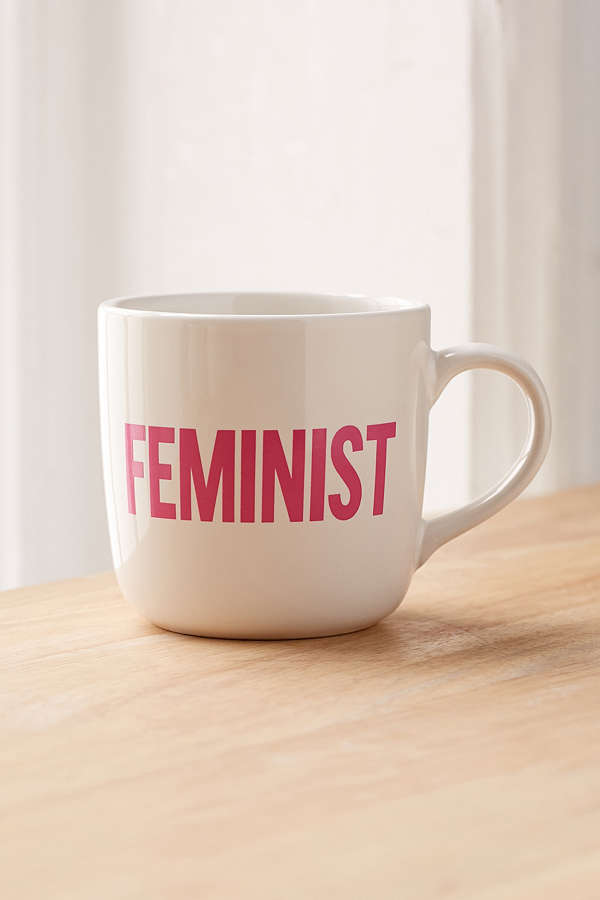 Because you need an empowering mug to get you through Thursday (and any day, really).
Bobbi Brown Long-Wear Gel Eyeliner, $27
This eyeliner will give you Brigitte Bardot eyes — it's a cult fave for a reason.
Royal Fern Phytoactive Anti-Aging Cream, $250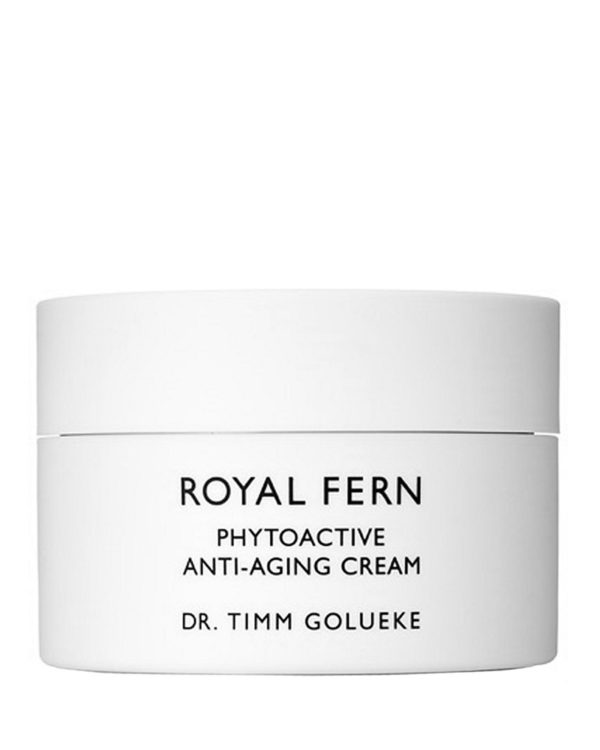 With a name like "Royal Fern," you know it's gotta be good. I was lucky enough to be sent a jar of this outrageously fancy, anti-aging moisturizer. When I opened the package, you would have thought I just got a gold jar filled with diamonds. I had heard about the incredible powers of this Royal Fern cream, and let me tell you the experience did not disappoint. I felt like angels descended down into my bathroom and were singing while I applied it to my face. Dr. Timm Golueke harnessed the anti-aging properties of the fern plant and developed the skin care line, Royal Fern. There's a ton of science behind the whole process, which I don't fully understand, but here's what I do understand: results. This is one of the few creams I've used in recent memory where I noticed results almost after one day. The dry spots I usually have around my nose were no longer dry. My textbook sensitive skin felt soft, supple and just overall revitalized. Now, before you hear the price you may want to grab a stress ball and brace yourself: $250. But if you're looking to splurge on a premium product that's pure class, the fern is where it's at, y'all.
Oasis Heeled Mule, $48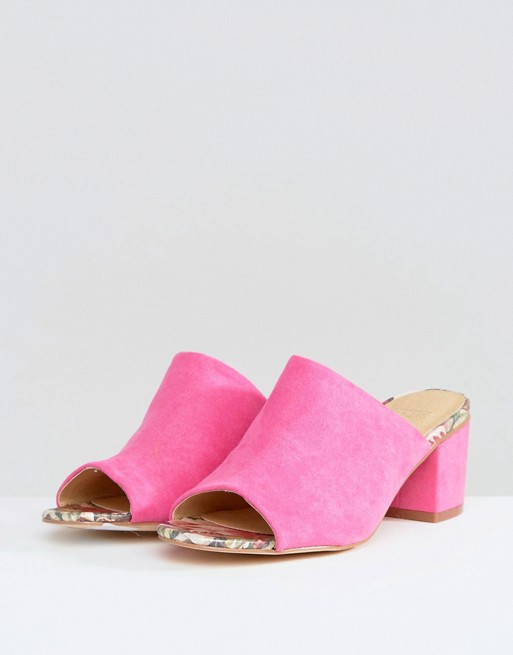 These electric pink mules are $48 on ASOS, and this might be the cheapest (and chicest!) version of the mule trend I've come across.
Moulin "Mon Amour" Tee, $68.58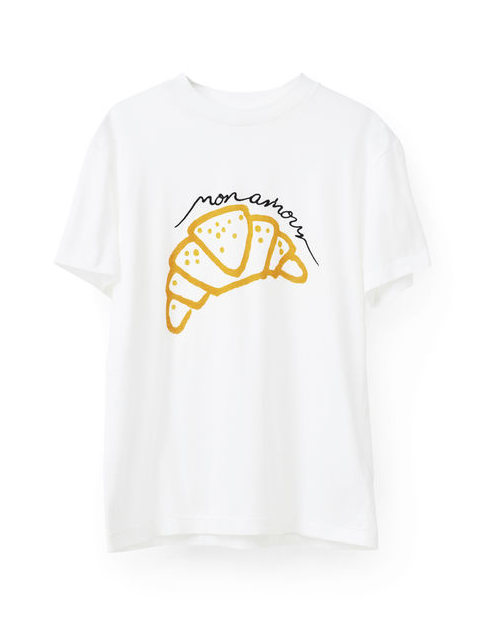 Because croissants are my one true love.
While every product on Want/Need is hand-selected by HelloGiggles editors, HG may earn affiliate commission on some products.